Another Point of View

Compelling
Controversial
Eye Opening
WHY ANOTHER POINT OF VIEW?
It's becoming more and more difficult to know what to believe in this world – even in this age of the internet where we now have access to information literally before it happens. No longer do we have to wait days or weeks to hear about something that's happened in another part of the country or world. It's instantaneous.
One thing that is evident and a fact, is that lies, corruption and deceit have been a 'normal' part of our existence within most world governing bodies that should be looking after us all. This isn't heresay or conspiracy, it's a cold, hard, fact. Once you at least understand this, you become open to other points of view on EVERYTHING.
This isn't a website made to scare or be a fear monger for all that is bad in the world. It's been created to to EMPOWER people to appreciate both sides of multiple stories playing out. There's always two sides to every story – at least. To have a well-rounded view on something, you must have exposure to information published on platforms outside of the free to air TV, newspapers and radio. Such research should not make a person a 'conspiracy theorist'. In the eyes of this website, you're an APOV. A person that appreciates 'Another Point of View'.
In most cases, the people making a lot of these documentaries certainly are not doing this just for fun. Some of them are even putting their lives at risk. Why would they do such a thing?
Go down the rabbit whole and learn. This is one place to come when you get told 'Do your own research'.
All governments, media and governing bodies LIE. Guess what? You've also lied. Nobody is impervious to it. Unfortunately it happens WAY MORE than you would think, with the bodies put in place to protect us. The following documentaries below will show how unfortunate this is, and why seeking another point of view is so important.
Hoaxed
Scooter Downey
2hr 5min
Released 2019
This masterful piece will reach you, no matter your level of understanding or your political affiliation, Bush, Trump, Clinton, Obama, or your preferred news source NYT, CNN, Fox. This isn't a film to convince you to 'take a side,' it is one that should convince you to seek truth. Lies have been told on both sides. As a photographer who has gone to protests, I can attest to the fact that there are such things as professional protesters, that there are many who don't even know why they are there, and so many, who will do just about anything for the camera. (Fozzywig – IMDB)
All Governments Lie
Fred Peabody / Oliver Stone (Exec Producer)
1hr 32min
Released 2016
Giant media conglomerates are increasingly reluctant to investigate or criticise government policies. With state surveillance never more extreme, independent voices are crucially important. All Governments Lie is a theatrical documentary created by a team of Emmy Award-winning filmmakers who subscribed to I. F. Stone's newsletter in their teens. 'I. F. Stone's Weekly' inspired them then, and compels them now to tell the story of a new wave of independent, investigative, adversarial journalists following in Stone's footsteps.
Behind the Big News: Propaganda and the CFR
Unknown
59min
Released 2007
Most people know the mainstream media manipulates stories, manufactures illusions, and exploits fears. But the reason is more than just liberal bias or sloppy reporting. Behind the Big News exposes a revolutionary agenda originating outside the media that defines today's headlines.
Outfoxed
Robert Greenwald
1hr 18min
Released 2004
Outfoxed: Rupert Murdoch's War on Journalism is a 2004 documentary film by filmmaker Robert Greenwald about Fox News Channel's and its owner's, Rupert Murdoch, promotion of right-wing views. The film says this bias belies the channel's motto of being "Fair and Balanced". Another example of truth can get in the way of the business of main stream news.
Out of Shadows
Eric C. Nash
1hr 18min
Released 2020
The Out Of The Shadows documentary lifts the mask on how the mainstream media & Hollywood manipulate & control the masses by spreading propaganda throughout their content. Our goal is to wake up the general public by shedding light on how we all have been lied to & brainwashed by a hidden enemy with a sinister agenda.
The World According to Monsanto
Marie-Monique Robin
48min
Released 2008
Monsanto (now merged with Bayer) is a the largest agricultural biotechnology company in the world. They are also the planet's leading producer of genetically modified organisms, or GMOs, a process that promotes the manipulation of traits which naturally occur in plants and crops. Ever since the company gained government approval for their first modified soybean in the late 1990s, a public debate has persisted as to the potential health hazards of GMO products.
The feature-length documentary The World According to Monsanto provides a comprehensive overview of that debate. As detailed in the film, Monsanto has long been steeped in controversy. During its earliest incarnation at the start of the twentieth century, the company manufactured a series of products which were eventually deemed unacceptably toxic in their applications, including the DDT insecticide, Agent Orange and polychlorinated biphenyl (PCB).
Tapped
Stephanie Soechtig
1hr 16min
Released 2009
The high cost to both the environment and our health of bottled water is the subject of this documentary that enlists activists, environmentalists, community leaders and others to expose the dark side of the bottled water industry. Americans may rethink their obsession with bottled H20 when they learn of the unregulated industry's willingness to ignore environmental and health concerns, and the problems that arise as a result.
The Billion Dollar Crop – Hemp
Barbara Ann Chobocky
55min
Released 1994
BILLION DOLLAR CROP is a film about cannabis or hemp as it is also known and its potential industrial and agricultural uses. The film reveals the conspiracies behind the original prohibition of cannabis. It investigates the prejudices surrounding its use as a recreational drug that are preventing one of the world's richest sources of food, fibre, fuel and medicine to be cultivated in Australia.
Walmart: The High Cost of Low Living
Robert Greenwald
1hr 38min
Released 2005
This documentary takes the viewer on a deeply personal journey into the everyday lives of families struggling to fight Goliath. From a family business owner in the Midwest to a preacher in California, from workers in Florida to a poet in Mexico, dozens of film crews on three continents bring the intensely personal stories of an assault on families and American values.
The Great Global Warming Swindel
Martin Durkin
2hr 31min
Released 2007
The Great Global Warming Swindle caused controversy in the UK when it premiered March 8, 2007 on British Channel 4. A documentary, by British television producer Martin Durkin, which argues against the virtually unchallenged consensus that global warming is man-made. A statement from the makers of this film asserts that the scientific theory of anthropogenic global warming could very well be "the biggest scam of modern times." According to Martin Durkin the chief cause of climate change is not human activity but changes in radiation from the sun. Some have called The Great Global Warming Swindle the definitive retort to Al Gore's An Inconvenient Truth. Using a comprehensive range of evidence it's claimed that warming over the past 300 years represents a natural recovery from a 'little ice age'.
An Inconvenient Truth
Al Gore
1hr 58min
Released 2008
Oscar-winning documentary about the environment featuring the unlikeliest of movie stars. Former presidential candidate Al Gore holds this film together as, in front of an audience and with few aids beyond photo slides, he explains how humans have messed up the planet. Gore issues an urgent warning on what must be done, and done quickly, to save the earth.
An Inconvenient Sequel: Truth to Power
Al Gore
1hr 40min
Released 2017
A decade after AN INCONVENIENT TRUTH brought climate change into the heart of popular culture, comes the riveting and rousing follow-up that shows just how close we are to a real energy revolution. Vice President Al Gore continues his tireless fight traveling around the world training an army of climate champions and influencing international climate policy. Cameras follow him behind the scenes – in moments both private and public, funny and poignant — as he pursues the inspirational idea that while the stakes have never been higher, the perils of climate change can be overcome with human ingenuity and passion.
Public Exposure: DNA, Democracy and the 'Wireless Revolution'
58min
Released 2000
Can microwaves alter our brains and DNA? Released in 2000, Public Exposure is the first – and still definitive – independently produced investigative report on this key issue, the human health dangers of Radio Frequency Radiation (RFR) from cell phones & cell towers… and what we can do to protect ourselves.
The Secret Behind 5G Technology
Advexon TV
1hr 17min
Released 2019
5G networks are the next generation of mobile internet connectivity, offering faster speeds and more reliable connections on smartphones and other devices than ever before. Combining cutting-edge network technology and the very latest research, 5G should offer connections that are multitudes faster than current connections, with average download speeds of around 1GBps expected to soon be the norm.
The networks will help power a huge rise in Internet of Things technology, providing the infrastructure needed to carry huge amounts of data, allowing for a smarter and more connected world. With development well underway and testbeds already live across the world, 5G networks are expected to launch across the world by 2020, working alongside existing 3G and 4G technology to provide speedier connections that stay online no matter where you are.
The 5G Trojan Horse
Derrick Broze
1hr 36min
Released 2020
A new documentary from SITC contributor Derrick Broze of The Conscious Resistance. This documentary will expose the truth behind the global "Race to 5G", the health, privacy, and local power concerns, and the corruption between the Big Wireless industry and the U.S. government.
Aerosol Crimes

Clifford E. Carnicom
1hr 39min
Released 2005
Despite the low quality edit and audio, this documentary produced by chemtrail researcher Clifford Carnicom is a must see. Five plus years into the operations has provided ample evidence in this 90min DVD that covers many topics. Over the years aerosol/chemtrail research has provided some leads but even more questions as to who and why the spraying occurs. It is clear jets are deliberately spraying the sky's and it will not stop until enough people are aware and willing to stand up for the operations exposure and termination.
Water – The Great Mystery
Anastaysia Popova
1hr 22min
Released 2006
Fascinating movie spans the globe to reveal recent discoveries about water, the most amazing yet least studied substance in the world. Witness as researchers, scientists, philosophers and theologians try to understand this unique liquid and all its miraculous properties still waiting to be discovered.
In this amazing film, Water, the Great Mystery, we can see that science has made a quantum leap into understanding how mind can be recorded by the most simple element in nature (water) and on the periodic table: H20. If water has memory, and its main component being hydrogen, then the whole universe would have memory. Hydrogen was born between 100 and 1,000 seconds after the big bang. It makes up 75% of the known mass of the universe and now is part of the missing mass equation.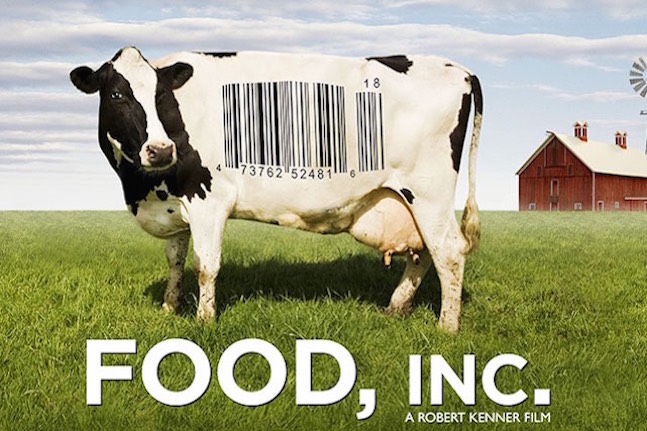 Food INC.
Robert Kenner
1hr 30min
Released 2010
How much do we really know about the food we buy at our local supermarkets and serve to our families? In FOOD, INC., Robert Kenner lifts the veil on the food industry, exposing the highly mechanized underbelly that's been hidden from the consumer with the consent of the government. The documentary reveals surprising– and often shocking truths — about what we eat and how it's produced, what the cost to our health is, and how this wave of change is sweeping across the global food industry.
Food Matters
James Colquhoun, Carlo Ledesma
1hr 20min
Released 2008
Food Matters examines how the food we eat can help or hurt our health. Nutritionists, naturopaths, doctors, and journalists weigh in on such topics as organic food, food safety, raw foodism, and nutritional therapy.
Supersize Me

Morgan Spurlock
1hr 40min
Released 2004
Spurlock's film follows a 30-day period from February 1 to March 2, 2003, during which he ate only McDonald's food. The film documents this lifestyle's drastic effect on Spurlock's physical and psychological well-being and explores the fast food industry's corporate influence, including how it encourages poor nutrition for its own profit.
Fat, Sick and Nearly Dead
Joe Cross
2hr 42min
Released 2010
A film which follows the 60-day journey of Australian Joe Cross across the United States as he follows a juice fast to regain his health under the care of Joel Fuhrman, Nutrition Research Foundation's Director of Research. Cross and Robert Mac, co-creators of the film, both serve on the Nutrition Research Foundation's Advisory Board. Following his fast and the adoption of a plant-based diet, Cross states in a press release that he lost 100 pounds and discontinued all medications.
The Magic Pill
Pete Evans
1hr 30min
Released 2017
What if most of our modern diseases are really just symptoms of the same problem? The Magic Pill follows doctors, patients, scientists, chefs, farmers and journalists from around the globe who are combating illness through a paradigm shift in eating. And this simple change – embracing fat as our main fuel – is showing profound promise in improving the health of people, animals and the planet.
That Sugar Film
1hr 42min
Released 2014
THAT SUGAR FILM is one man's journey to discover the bitter truth about sugar. Damon Gameau embarks on a unique experiment to document the effects of a high sugar diet on a healthy body, consuming only foods that are commonly perceived as "healthy." Through this entertaining and informative journey, Damon highlights some of the issues that plague the sugar industry, and where sugar lurks on supermarket shelves.
Nutrition & Behavior
Dr. Russell Blaylock
48min
Released 2006
In this revealing lecture, Dr. Russell Blaylock explains one of the most important connections between nutrition and our health- how nutrition affects our behavior. Citing a series of important studies on both juvenile and adults, he shows that good nutrition can powerfully enhance our memory, mood, and behavior in a socially desirable way. Likewise, he shows us that poor nutrition can lead our youth into a world of violence, crime, depression and suicide.
Supermarket Secrets and Deceptions (Part 1)
Channel 4 UK
9 min
Released 2004
How and what we eat has radically changed over the past few decades with the all-consuming rise of the supermarket. But what price are we paying for the homogenized, cheap and convenient food that supermarkets specialize in? In a two-part programme, journalist Jane Moore investigates how supermarkets have affected the food on our plates and reveals the tell-tale signs that the food we buy may not have been grown in the way we think.
Sweet Misery
Cori Brackett
1hr 35min
Released 2006
This documentary describes the alleged toxicity of the artificial sweetener known as aspartame and the questionable methods employed in order to secure FDA approval.
Burzynski: Cancer Is Serious Business, Part I
Dr. Stanislaw Burzynski
1hr 46min
Released 2010
Burzynski, the Movie is an internationally award-winning documentary originally released in 2010 (with an Extended Edition released in 2011) that tells the true story of a medical doctor and Ph.D biochemist named Dr. Stanislaw Burzynski who won the largest, and possibly the most convoluted and intriguing legal battle against the Food & Drug Administration in American history.
Burzynski: Cancer Is Serious Business, Part II
Dr. Stanislaw Burzynski
1hr 47min
Released 2013
In the compelling follow-up to the internationally award-winning documentary, Burzynski, the Movie; Burzynski: Cancer is Serious Business, Part II explores the current status of the radical new cancer treatments at the Burzynski Clinic in Houston, Texas.
QUECKSILBER: The Strange Story of Dental Amalgam
Dr. Robert Gammel
58min
Released 2004
Quecksilber explores the health threats from mercury fillings and root canal therapy as well as touching upon the toxic effects of fluoride in drinking water and going into the history and politics of dental practices. They enumerate the many diseases and disorders caused or exacerbated by these practices, including brain damage, kidney damage, birth defects, skin problems, allergies, infertility, Alzheimer's, Parkinson's, multiple sclerosis, autism, ADHD, and cancer, among others. It's a fully referenced documentary produced by Dr. Robert Gammal, BDS aka La Mmag Productions.
Keeping up to date with the pandemic is a full time job! Expect this section to have information on here updated every so often with some of the most prevalent areas of focus. Many videos and social media posts about the 2020 Pandemic are continually getting censored on Facebook and YouTube. Replacement videos can be added here as that get deleted than re-uploaded by people.
THE ACCURACY OF CV19 TESTING
Kary B Mullis – Biochemist
Kary B Mullis shown in the image, was a Biochemist and was the inventor of the PCR test. He unfortunately died in August 2019 just before the start of CV19. There has been widespread concern about the PCR test efficacy for a long time now during the Pandemic but it doesn't get much mainstream news.
The video in this image within the section shows Mullis speaking, prior to CV19. Obviously there can be no video of him speaking about the current efficacy of using his testing to measure CV19 due to his death, but this video will certainly suffice as it's very related.
There has been widespread concern for months about it's effectiveness, inflated case numbers and false positive and false negative results. In other words, it's not a very effective way testing for CV19.
According to Mullis himself, PCR cannot be totally and should never be used as a tool in "the diagnosis of infectious diseases." This is the main reason why Mullis disagreed with the scientists who are behind the HIV-AIDS hypothesis. He defied the mainstream notion that "the disease-causing mechanisms of HIV are simply too "mysterious" to comprehend. According to him, "The mystery of that damn virus has been generated by the $2 billion a year they spend on it. You take any other virus, and you spend $2 billion, and you can make up some great mysteries about it too."
He also added that,
"Human beings are full of retrovirus. We don't know if it is hundreds or thousands or hundreds of thousands. We've only recently started to look for them. But they've never killed anybody before. People have always survived retroviruses."
Dr. Beda M. Stadler, a Swiss biologist, emeritus professor, and former director of the Institute of Immunology at the University of Bern on the CV19 frontline was quoted saying this…
"So if we do a PCR corona test on an immune person, it is not a virus that is detected, but a small shattered part of the viral genome. The test comes back positive for as long as there are tiny shattered parts of the virus left. Even if the infectious viruses are long dead, a corona test can come back positive, because the PCR method multiplies even a tiny fraction of the viral genetic material enough [to be detected]."
See more below…
1/ PCR Testing – Here Is Why There Are So Many False Positive COVID-19 Cases
2/ Coronavirus: The Truth about PCR Test Kit from the Inventor and Other Experts
3/ Man experiences extreme CV19 symptoms but tests negative
4/ Woman experience extreme CV19 symptoms but tests negative
5/ The Corona Simulation Machine: Why the Inventor of The "Corona Test" Would Have Warned Us Not To Use It To Detect A Virus
6/ Search PCR on this page for plenty more current statistics
7/ Coronavirus testing at Boston lab suspended after nearly 400 false positives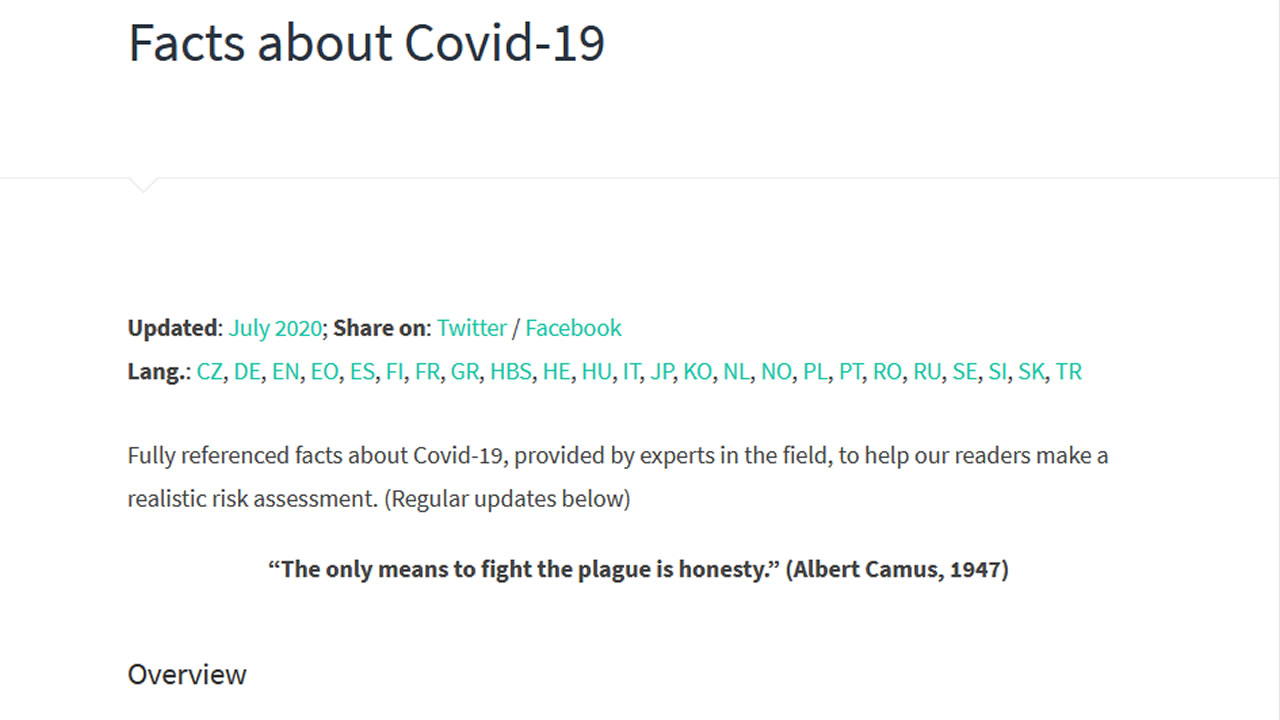 Fully referenced facts about Covid-19, provided by experts in the field
Swiss Policy Research
Released 2020
Fully referenced facts about Covid-19, provided by experts in the field, to help our readers make a realistic risk assessment.
This article is very in depth.
UP TO DATE VISUAL STATISTICS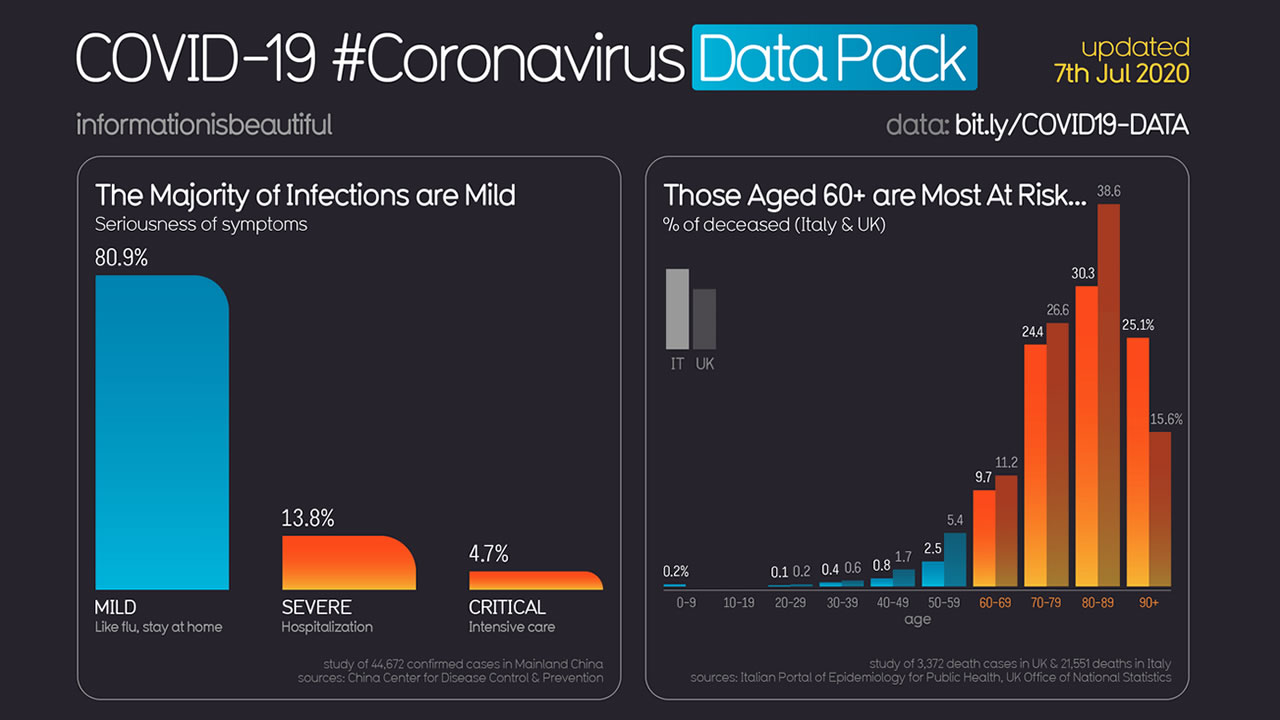 Covid-19 Infographic Datapack – Information is Beautiful
Dr. Carrie Madej
Visual Data Article
Released 2020
One of the most visually striking websites showing all the current data on COVID19. Very easy to understand. Eye opening and compelling data.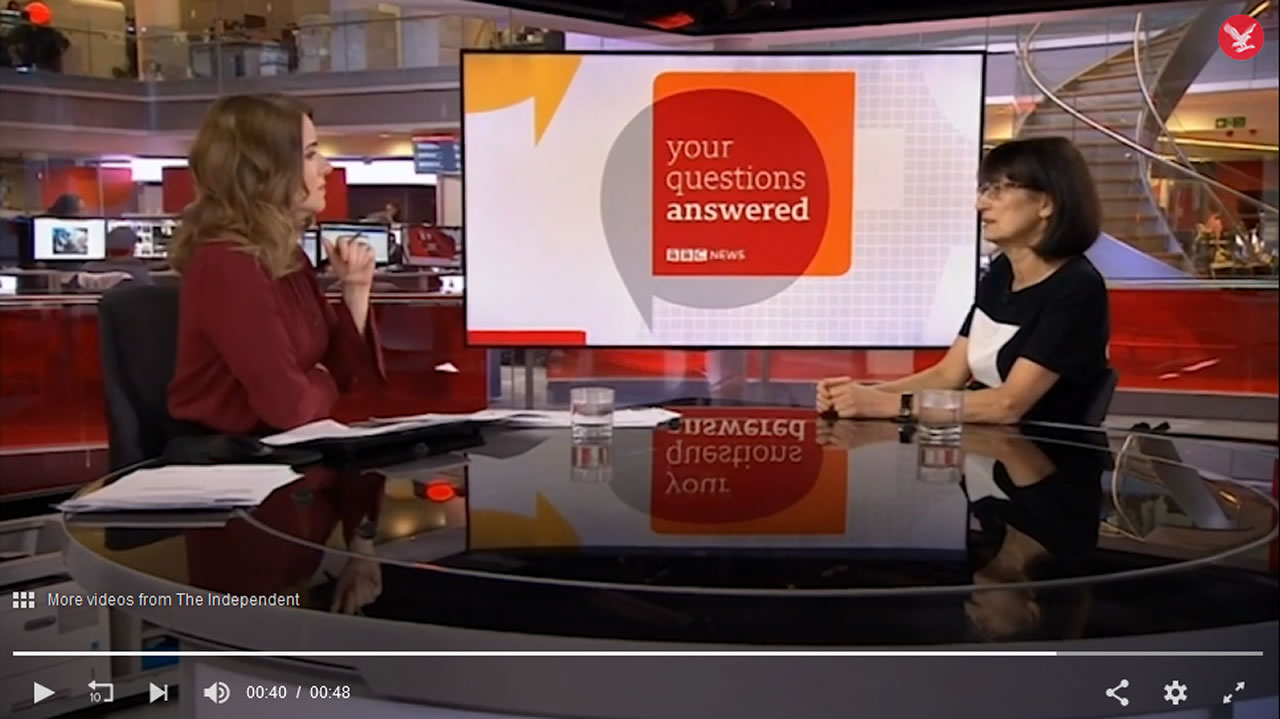 Coronavirus: Face masks could increase risk of infection, medical chief warns
Dr. Jenny Harries
1min
Released 2020
Members of the public could be putting themselves more at risk from contracting coronavirus by wearing face masks, one of England's most senior doctors has warned.
Jenny Harries, deputy chief medical officer, said the masks could "actually trap the virus" and cause the person wearing it to breathe it in.
"For the average member of the public walking down a street, it is not a good idea" to wear a face mask in the hope of preventing infection, she added.
Doctor Shows Why Masks Don't Work Using Vaping as an example
Dr. Ted Noel
3min
Released 2020
Doctor Ted Noel, an anesthesiologist with 36 years experience wearing masks in operating rooms explains why masks don't work.
Mask vs. No Mask Test by OSHA Oxygen Level Standards
Ben Button
2:28min
Released 2020
Testing oxygen levels with OSHA approved equipment, using OSHA standards, while wearing mask vs. no mask.
Something everyone should consider regardless of your opinion on masks.
DOCTORS SPEAKING OUT
Many medical professionals worldwide are speaking out against many aspects of the pandemic and being censored.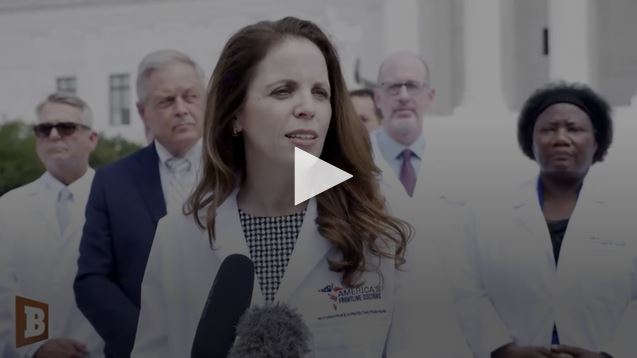 Doctors' Capitol Hill Coronavirus Press Conference
Breitbart.com
Released 2020
Facebook has removed a video posted by Breitbart News, which was the top-performing Facebook post in the world Monday afternoon 26th July, of a press conference in D.C. held by the group America's Frontline Doctors and organized and sponsored by the Tea Party Patriots. The press conference featured Rep. Ralph Norman (R-SC) and frontline doctors sharing their views and opinions on coronavirus and the medical response to the pandemic. YouTube (which is owned by Google) and Twitter subsequently removed footage of the press conference as well.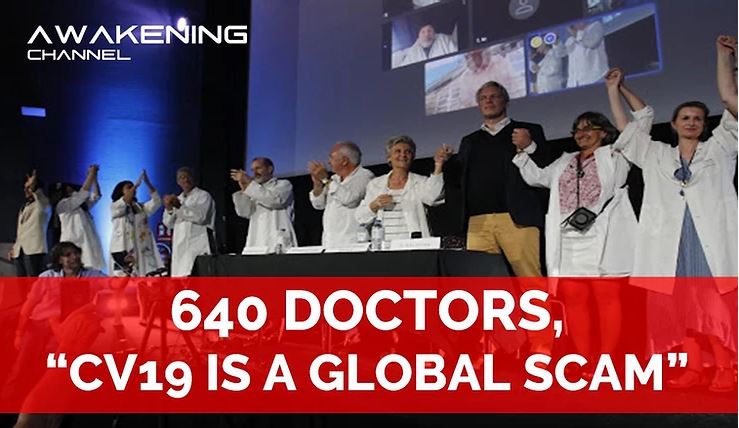 640 Doctors "CV19 IS A GLOBAL SCAM"
Awakening Channel
14min
Released 2020
English and Spanish Translation
It showed an international conference of professional health workers and doctors joined also by online participants, talking about the current status of many hospitals and governments around the world in dealing with the so-called pandemic. Clearly, the official narrative of this prefabricated crisis is now turning out to be fake and many scams have been happening related to the responses and the policies of the many governments of the world. *There is a movement underway to fear people into vaccinations. Videos that contradict this movement are being deleted from the internet. So far, BitChute is one of the alternative sites to post videos to avoid censorship.
ACU.org
Dan Erickson and Artin Massihi on Covid-19
Released 2020
A second video interviewing these two doctors, after their original video was taken down.
Before COVID-19 was even detected in the United States, Dan Erickson, a former emergency room physician who now co-owns Accelerated Urgent Care in Bakersfield, bought as many tests for the virus as he could. He knew it would be here eventually and wanted to be ready to test those who needed and wanted it.
Now, after testing thousands of people, he and his business partner, physician Artin Massihi, say they have enough data to draw some conclusions about COVID-19.
Their message: COVID-19 is more ubiquitous and less deadly than we think. It's similar to influenza and we should therefore reopen society and stop treating the situation like the lethal menace it was initially thought to be.
* Note: This video may not be available above to watch as it gets taken down by You Tube. *
New York Undercover Nurse Confirms COVID-19 Criminal Hoax
Deep State Exposed
1hr 10min
Released 2020
Erin Marie Olszewski is a Nurse-turned-investigative journalist, who has spent the last few months on the frontlines of the coronavirus pandemic.
* Note: This video may not be available above to watch as it gets taken down by You Tube. *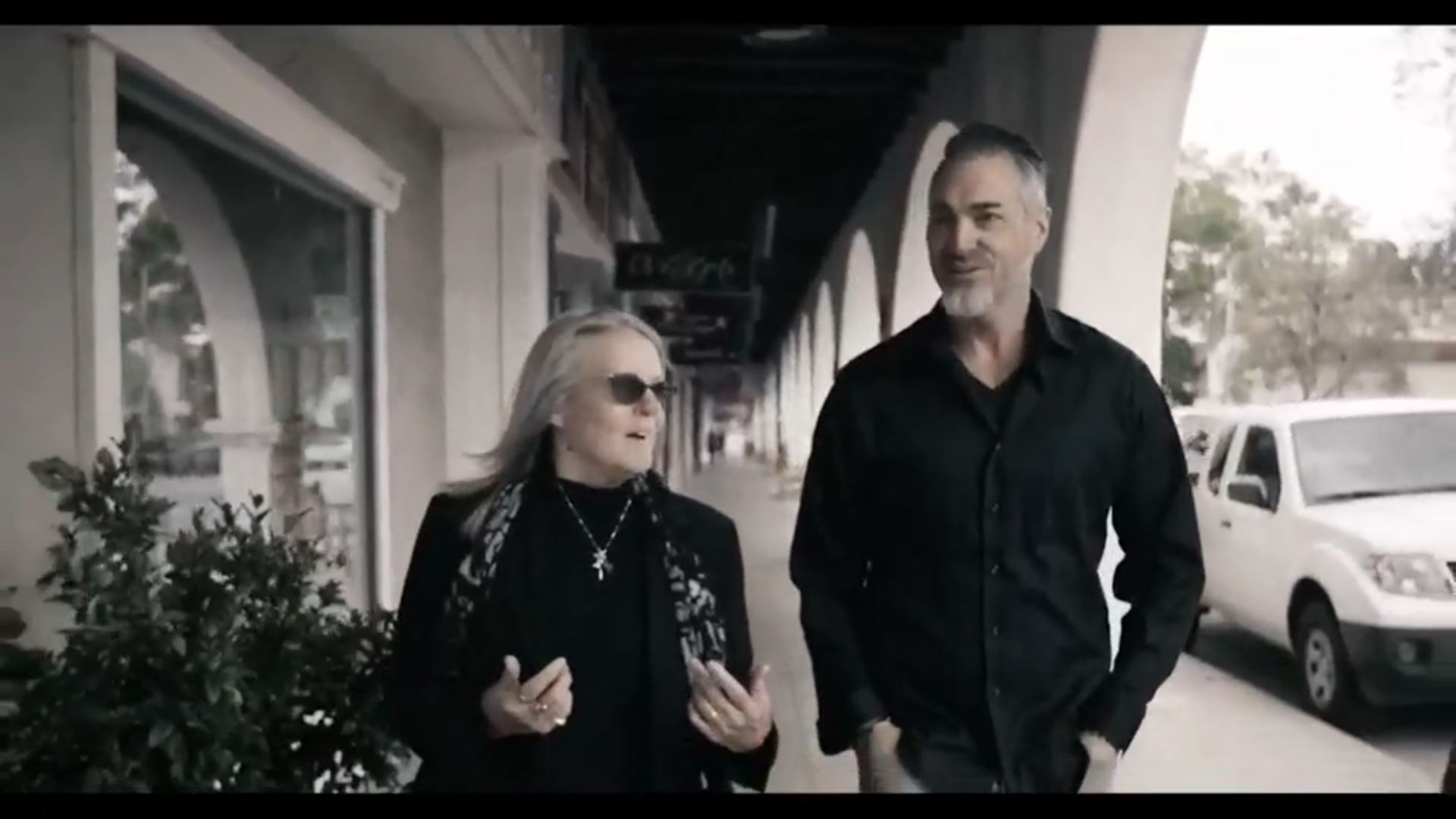 Plandemic
Dr. Judy Mikovits
26min
Released 2020
This short documentary suggests that the novel coronavirus pandemic is part of a larger conspiracy to encourage worldwide vaccinations. While the doc in question, Plandemic, has been repeatedly debunked by scientists and doctors, many users have ignored these warnings and now believe that a cabal of billionaires has organized the outbreak to satisfy their hidden agenda. Over the past few days, YouTube has repeatedly removed clips from the Plandemic documentary, but that hasn't stopped curious viewers from figuring out how to watch Plandemic — even at their own peril.
Plandemic 2
Mikki Willis
1hr 15min
Released 2020
Guided by the meticulous work of Dr. David E. Martin, Plandemic 2: Indoctornation, tracks a three decade-long money trail that leads directly to the key players behind the COVID 19 pandemic. Plandemic II connects the dots between all forms of media, the medical industry, politics and the financial industry to unmask the major conflicts of interests with the decision makers that are currently managing this crisis.
Covid-19 Vaccine Recodes Genetics & Makes Us GMO! Dr Explains
Dr. Carrie Madej
22min
Released 2020
Vaccine Information on Covid19, nanotechnology, smart phone health apps, rDNA, rRNA, patenting GMO from Dr. Carrie Madej, Doctor of Osteopathy and Internal Medicine Specialist.
Recombinant DNA (rDNA) molecules are DNA molecules formed by laboratory methods of genetic recombination (such as molecular cloning) to bring together genetic material from multiple sources, creating sequences that would not otherwise be found in the genome. Immortalized cells (also called continuous cells or cell lines) are primary cells whose telomeres and/or tumour suppressor genes have been altered. Tumour suppressor genes (e.g. p53 and Rb) are important for signalling the cell to stop dividing when the likelihood of DNA damage is higher (i.e. after multiple cell cycles, read more about the cell cycle on our knowledge base). In the case of immortalized cells, these genes have been knocked down or their function inhibited so that the cell is able to keep dividing indefinitely. S NVIC.org information on vaccines.
Links to her information found on link to this video.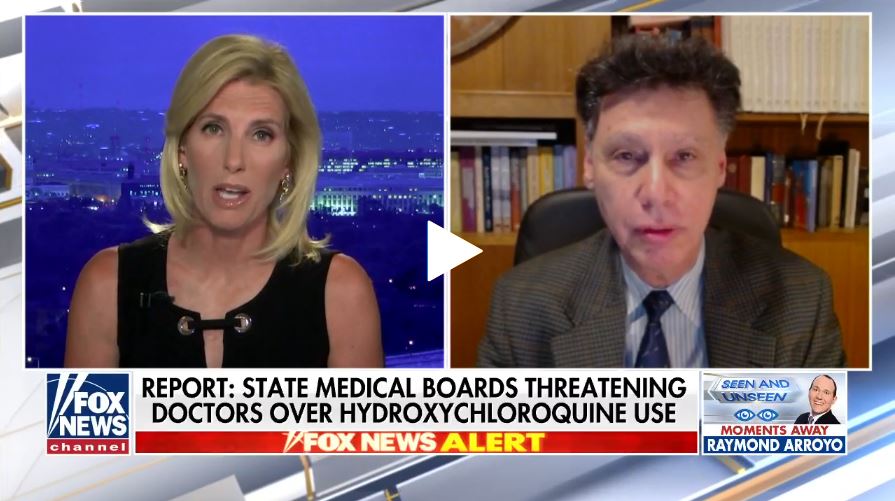 Doctors' Capitol Hill Coronavirus Press Conference
Fox News / Dr Harvey Risch
Released 2020
Dr. Harvey Risch, an epidemiology professor at Yale School of Public Health, said on Tuesday that he thinks hydroxychloroquine could save 75,000 to 100,000 lives if the drug is widely used to treat coronavirus.
"There are many doctors that I've gotten hostile remarks about saying that all the evidence is bad for it and, in fact, that is not true at all," Risch told "Ingraham Angle," adding that he believes the drug can be used as a "prophylactic" for front-line workers, as other countries like India have done.
Risch lamented that a "propaganda war" is being waged against the use of the drug for political purposes, not based on "medical facts."
Forensic Doctor Destroys Media Lies: 'Nobody Died of Covid in Hamburg without Previous illnesses'
RAIR FOUNDATION USA
5min
Released 2020
Prominent forensic medicine professor Klaus Püschel has vast experience in autopsying individuals who have died with the Chinese coronavirus in Hamburg, Germany. During an appearance German television, the professor stunned the audience by claiming that the hysteria over the coronavirus is "completely exaggerated," as all fatalities he examined had serious previous illnesses which would have soon resulted in death with or without the virus. Püschel stated that there is no "killer virus."
MORE INFO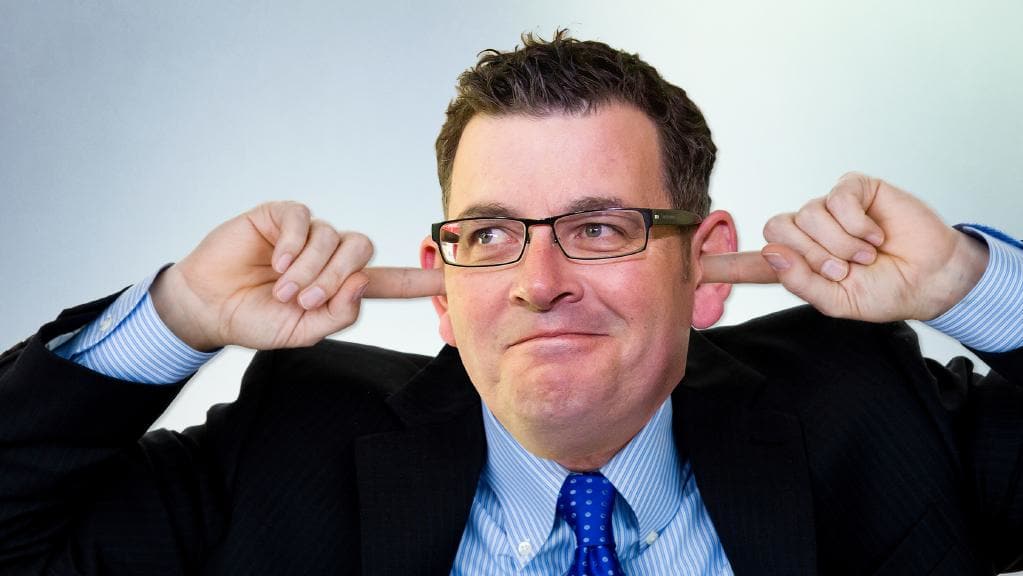 A Doctors' Open Letter to Australian Premier to the State of Victoria- Daniel Andrews
13 Victorian Medical Professionals
Letter written September 2020
Dear Premier,
We, the undersigned, are senior medical practitioners of various specialities who practice in Victoria and are deeply concerned with the Victorian government's management of the SARS-CoV-2 (COVID-19) viral pandemic as a public health issue.
The purpose of this letter is to make you aware that NOT all medical practitioners are in agreement with the Chief Medical Officer and the Victorian government regarding the most effective way to control this disease. We believe that an alternative medical response is required that reflects what we know about the spread of the virus, those who have died from it, and the impact that the stage 3-4 lockdown restrictions are having on the physical and mental health of the general population….
Young doctor explains why he's against forced COVID-19 vaccine
Lifesite News
8:15min
Released 2020
A COVID-19 vaccine should not be mandatory, and getting people to take it "serves certain special interests," a young medical doctor told LifeSiteNews.
IN THE NEWS
News sources that are challenging the mainsteam narrative.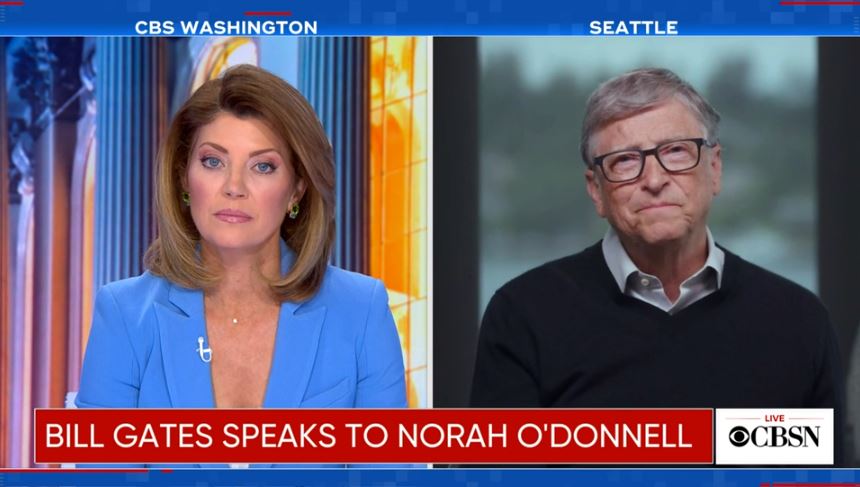 Multiple vaccine doses could be necessary to protect from coronavirus, Bill Gates says
CBSN
28min
Released 2020
Microsoft co-founder Bill Gates said Wednesday that people could need multiple doses of a potential coronavirus vaccine to immunize themselves from the coronavirus. If necessary, the multiple doses could require more than 7 billion vaccinations to be administered worldwide.
"None of the vaccines at this point appear like they'll work with a single dose," Gates said. "That was the hope at the very beginning."
Norah O'Donell goes on to ask Bill Gates some pretty pointed questions about the vaccine testing and horrendous side effects already being reported in test subjects.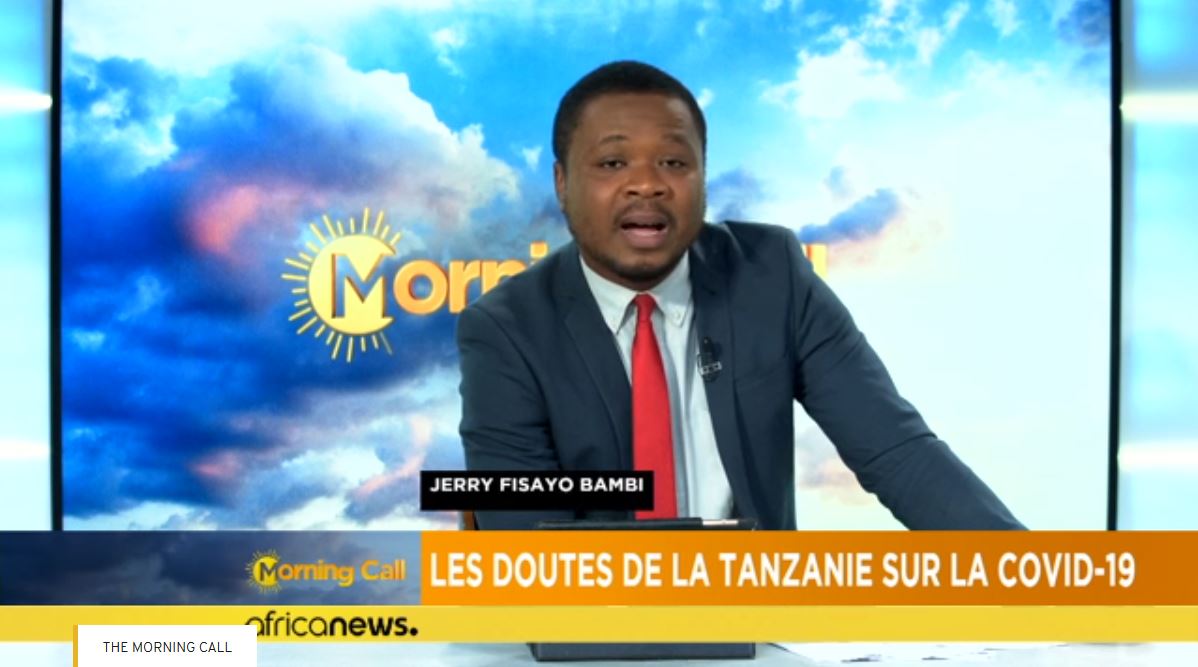 Tanzania: goat, paw paw, jackfruit test positive for coronavirus
AfricaNews.com
6min
Released 2020
There has been a top and controversial sacking in Tanzania. Head of the country's national health laboratory in charge of coronavirus testing was suspended, a day after President John Magufuli questioned the accuracy of the tests.
On Sunday President Magufuli, who has consistently downplayed the effect of the virus shocked the world when he said animals, fruits and vehicle oil had been secretly tested at the laboratory. Now, take a read at some of the specific things he said had been tested. A papaya, a quail and a goat. All of them he says had been found to be positive to Covid-19.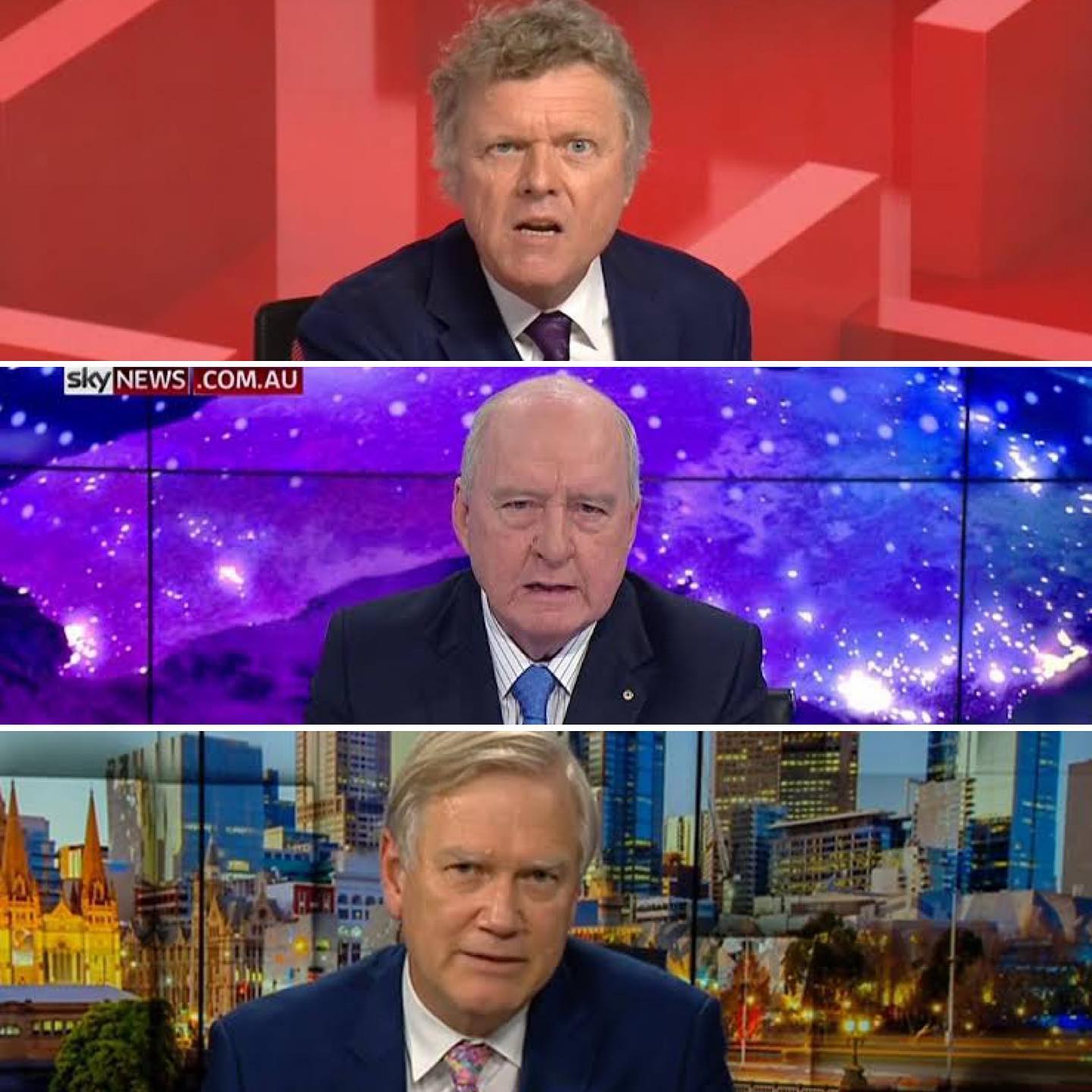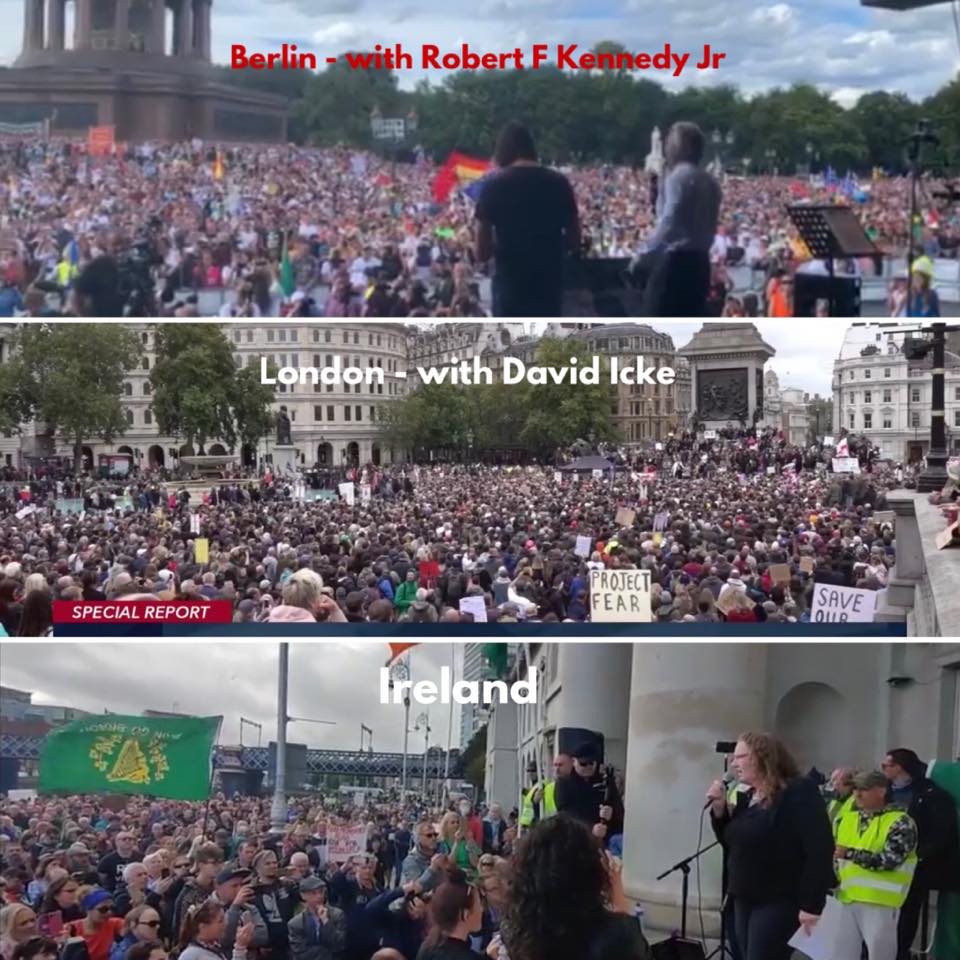 Mass Global Protests
The Highwire
4 hours
Released 2020
In September 2020, huge protests began in Berlin, Ireland, Denmark and London, followe by each capital city in Australia. A lot of this footage has been removed on platforms like Facebook and Youtube and replaced with MSM news reporting way smaller numbers, inflated CV cases post protest and deleted entire You Tube channels.
Proposed Safety Changes for Back to School in Portland, USA
Gregory-Portland ISD
3min
Released 2020
G-PHS students will return to school based on group and/or grade level in accordance with G-PISD's District Phase-In plan. This video provides an overview of the PODS system, and other safety measures, for students and parents in advance of the return to campus at a middle school in Portland, Oregon, USA.
PANDEMIC PARALLELS
Documentaries and interviews about topics happening during the pandemic that are perhaps intertwined.
The Fall of the Cabal
Janet Ossebaard
10 parts
Released 2020
The End of the World As We Know It … The Fall of the Cabal
Documentary by award winning researcher Janet Ossebaard.
* Note: This video may not be available above to watch as it gets taken down by You Tube. *
The Journey Of Self Management: How To Achieve Success In Business, Your Body & Life
London Real / Paul Chek
Released 2020
Paul Chek is a world-renowned expert in the fields of corrective and high-performance exercise kinesiology, stress management and holistic wellness. For over thirty years, Paul's unique, integrated approach to treatment and education has changed the lives of many of his clients, his students and their clients.
By treating the body as a whole system and finding the root cause of a problem, Paul has been successful where traditional approaches have consistently failed. Paul is the founder of the CHEK (Corrective Holistic Exercise Kinesiology) Institute.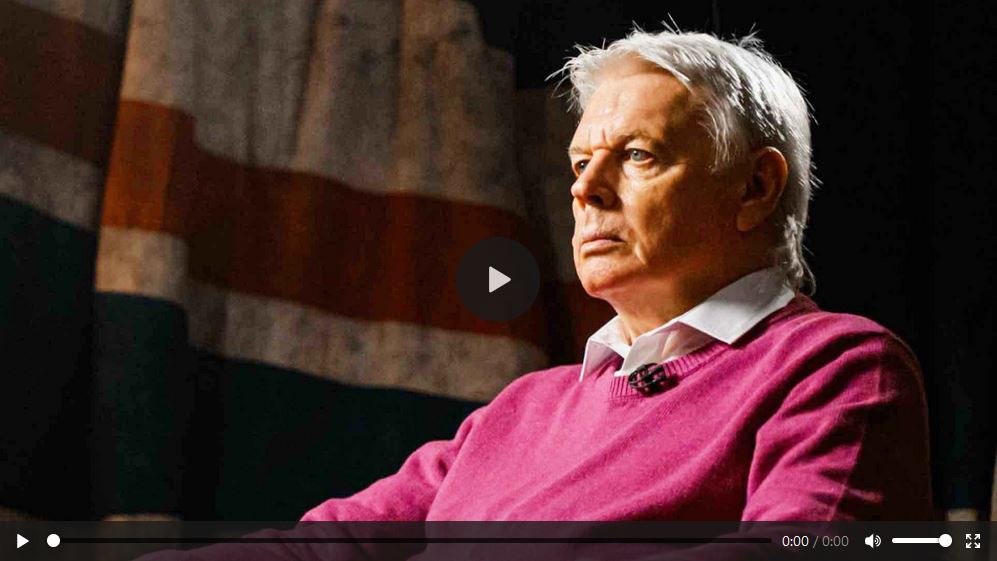 The Truth Behind The Coronavirus Pandemic, COVID-19 Lockdown & The Economic Crash
London Real / David Icke
1hr 59min
Released 2020
n this interview, David talks extensively about the Coronavirus (Covid-19), how governments manipulate their citizens and the wider agenda behind social control and a Surveillance Society; in a wide-ranging session, watch London Real's founder and host Brian Rose and David engaging across a range of conspiracy-related themes.
Offering more than meets the eye on first glance, David Icke is a man with serious credentials and a challenging perspective on our species and planet.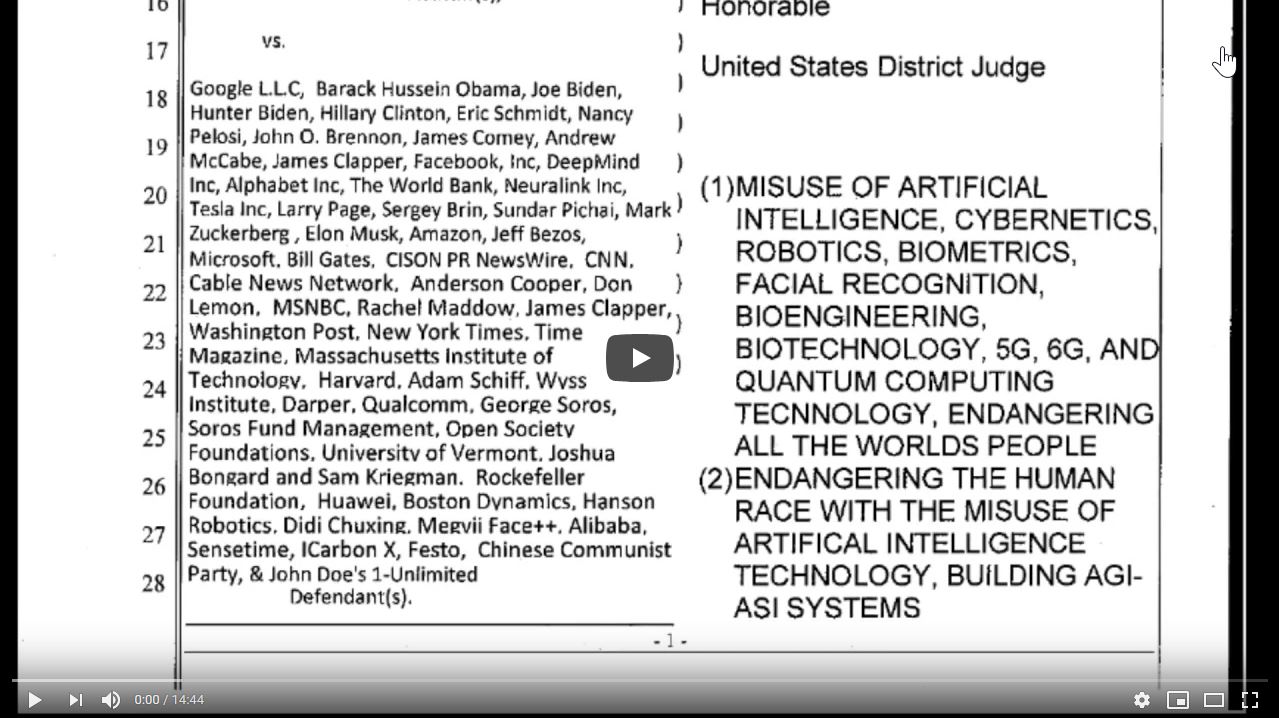 POPULAR MEMES / INFOGRAPHICS / IMAGES
Some confirmed and some not. Research further yourself.
Sirius
Dr. Steven Greer
1hr 58min
Released 2013
This is a documentary detailing Dr. Steven Greer's work and hypotheses regarding extraterrestrial life, government cover-ups and close encounters of the fifth kind. The film was directed by Amardeep Kaleka and narrated by Thomas Jane, and covers Greer's 2006 book Hidden Truth, Forbidden Knowledge. The movie premiered on April 22, 2013, in Los Angeles, California, and features interviews from former government and military officials.
* Note: This video may not be available above to watch as it gets taken down by You Tube. *
Unacknowledged
Dr. Steven Greer
1 hr 40min
Released 2017
The Biggest Lie in History is about to be Shattered. UFOs are real. In late June of 1947, three extraterrestrial craft were downed outside Roswell Air Force Base. Many more followed, revealing dozens of ET species and a Rosetta Stone to a new physics an energy generation and propulsion system responsible for interstellar space ravel. This new system could have easily replaced oil, gas, coal, nuclear plants and with them, the entire geo-political and economic order on our planet — only a cabal of bankers, the Military Industrial Complex, and Big Oil stopped it. We've been lied to. And now, 70 years after Roswell the witnesses to that lie have come forward to testify in a MUST-READ book that will shock the world. – (IMDB.com)
* Note: This video may not be available above to watch as it gets taken down by You Tube. *
Close Encounters of the Fifth Kind
Dr. Steven Greer
47min
Released 2020
Presented by Dr. Steven Greer, Close Encounters of the Fifth Kind presents the most controversial information ever released to the public. Whistleblowers and scientific experts bring viewers face to face with extraterrestrial visitors and their message to humanity.
A Funny Thing Happened on the Way to the Moon
Bart Sibrel
47min
Released 2001
A Funny Thing Happened on the Way to Moon is a revealing documentary that tells the tale of US deceit to undermine the powers and capabilities of The Soviet Union during the heights of Cold War. It shows footage of how Apollo 11 never made it beyond Earth's Orbit and staged their mission to fool the Soviet Union about US strategic capability.
It is very difficult to travel across the deadly bands of radiation called the Van Allen Radiation Belts, which surround the Earth, beginning at an altitude of 1,000 miles and extending an additional 25,000 miles. This game of deceit, geed and injustice is truly shocking and unsettling.
SPIRITUALITY AND METAPHYSICS
What the Bleep Do We Know?!
William Arntz
1hr 49min
Released 2004
Starring Marlee Matlin and 14 Scientists and Mystics. Exploring the worlds of Quantum Physics, Neurology, and Molecular Biology in relation to the spheres of Spirituality, Metaphysics and Polish weddings. Part documentary, part drama, part animation, How does it all fit together???" A documentary you have to watch a couple of times to get your head around but very interesting none the less.
Zeitgeist Religion – Part 1 of 3
Peter Joseph
9min
Released 2007
Controversial take on the origin of the bible and the crossover similarities of 15 + religions. This video shows just Part 1 – Religion.
Reincarnation – The Aeroplane Boy
ABC USA
14min
Released 2004
Parents in the USA discover that their child's nightmares of being attacked in an aircraft dogfight and knowledge of things related to military and aircraft, are that of his soul incarnated from a past life.
Dr. Brian Weiss – Past Life Skeptic to Past Life Expert
Oprah Winfrey and Dr. Brian Weiss
6min
Released 2013
Back in 1980, Dr. Brian Weiss was using hypnotherapy with a patient named Catherine to discover the roots of her paralyzing phobias. During one of their sessions, Dr. Weiss asked Catherine to go back to the time those phobias started. Instead of going back to childhood, she went back 4,000 years in time to a past life. At first, Dr. Weiss, an Ivy League-trained psychiatrist, thought what she was saying was unbelievable. Then, Catherine said something that turned Dr. Weiss from skeptic to believer.
Dr. Michael Newton – PhD – Journey of Souls
Dr. Michael Newton
44min
Released 2009
Michael Newton, Ph.D., holds a doctorate in Counseling Psychology, is a certified Master Hypnotherapist, and is a member of the American Counseling Association. He has also been on the faculty of higher educational institutions as a teacher while active in private practice in Los Angeles. Over many years, Dr. Newton developed his own intensive age regression techniques in order to effectively take hypnosis subjects beyond their past life memories to a more meaningful soul experience between lives.
Never Fear Dying Again – Hypnotherapist Tom Silver
Tom Silver
7min
Released 2012
Radio Talk show host Bradley Quick, http://coolchangeradio.com volunteers to go before the camera for a past life regression with famed hypnotherapist Tom Silver.
PARADIGM SHIFT: the 5D Shift documentary
Openhand
1hr 25min
Released 2018
What's truly happening in the Earth's 5D Shift into the 5th Dimension (and 6th/7th) and why is it necessary? Exploring why and how to expand into 5D consciousness. With International Spiritual Facilitator "Open".
The Revelation Of The Pyramids
Graham Hancock
1hr 46min
Released 2016
What's truly happening in the Earth's 5D The Revelation Of The Pyramids takes an indepth look into one of the seven wonders of the world, the Great Pyramids of Egypt. Mystery has surrounded these fascinating structures for centuries with theories varying from the scientific to the bizarre.
However with over many years of indepth research taking in the world's oldest, most enigmatic and beautiful sites from China to Peru, from Egypt to Mexico, a team of independent researchers has, at last, managed first to understand and then to reveal what lies behind this greatest of archaeological mysteries: a message of paramount importance for all mankind, through time and space.
Vaccination: The Hidden Truth
Dr. Viera Scheibner
1hr 30min
Released 1998
The video presents well documented answers to questions like: Was it really vaccines that saved us? Why are they only counterproductive? How are many statistics misleading? What do vaccines contain? What are they doing to our organs, immune systems, even our genes? Are childhood diseases really dangerous to healthy children? Why does vaccination continue? What are our rights? Can vaccine damage be evaluated and countered? What is the true key to immunity?
EXTRA INFO HARD TO FIND
Vaxxed I
Andrew Wakefield
1hr 30min
Released 2010
Dr. Hooker enlists the help of Dr. Andrew Wakefield, the British gastroenterologist falsely accused of starting the anti-vax movement when he first reported in 1998 that the MMR vaccine may cause autism. In his ongoing effort to advocate for children's health, Wakefield directs this documentary examining the evidence behind an appalling cover-up committed by the government agency charged with protecting the health of American citizens.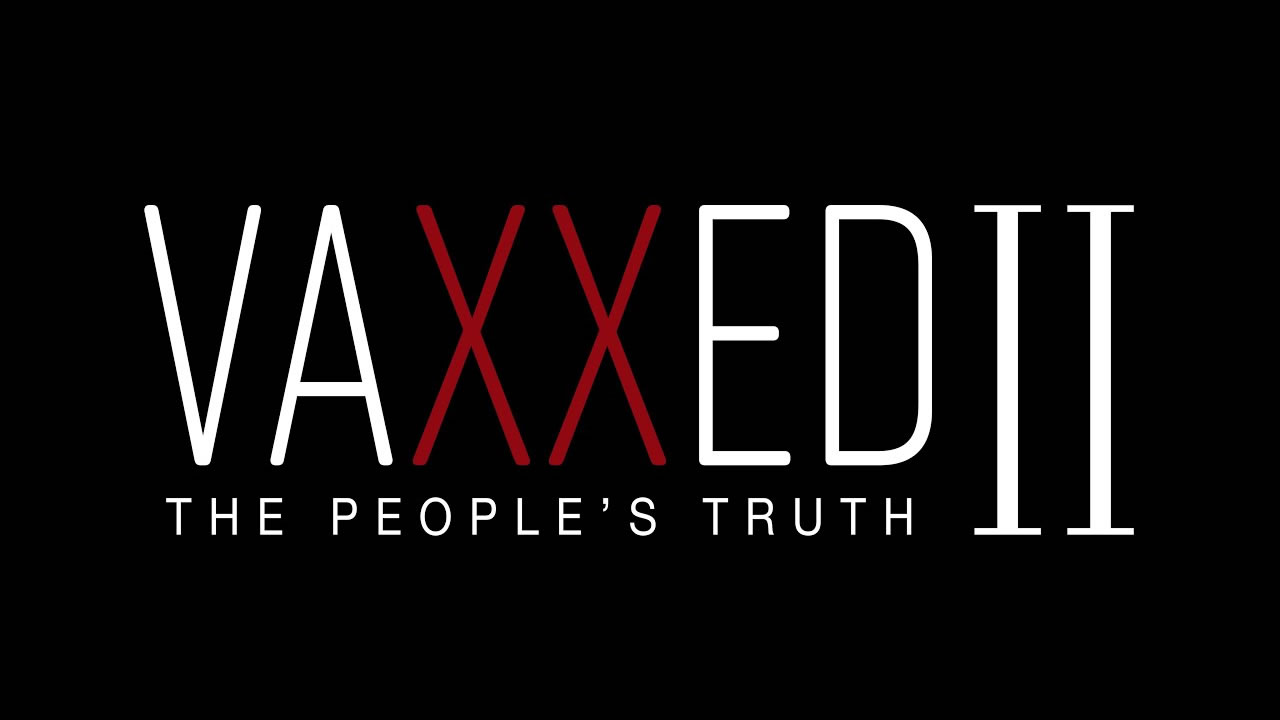 Vaxxed II
Andrew Wakefield
1hr 46min
Released 2010
When the first movie, 'Vaxxed', was released in 2016, it brought the awareness to the public of the lies being told about the safety of vaccinations. Vaxxed was premiered in theaters around the United States. Those who were in, and involved with the movie's production, set out across America in a large bus to tour with the movie and offer a question and answer panel once it ended.
What the production team did not expect was the overwhelming response by families who had traveled great distances to come meet them and to share their personal testimonials on film of what had happened to their children after vaccinations. Vaxxed II is the compilation of these powerful interviews offering further public knowledge
and awareness of the truth, and frequency, behind the dangers of vaccinations.
Vaccines Revealed
Vaccines Revealed
9 x 60min videos
Released 2020
This entire series is available to view for free, you get one new episode every day for the next 9 days with a full 24 hours to see each episode. (You can buy the series later, if you want). For now, join us in sharing this important series worldwide free event!
You'll discover the most cutting edge news and just released evidence — from over twenty of the world's authorities and experts.
The Silent Epidemic: The Untold Story of Vaccines
Gary Null
1hr 27min
Released 2013
A factual science based review and evaluation of vaccines and their impact on our health. Experts detail how fraught the widespread use of vaccines is for our current and future generations.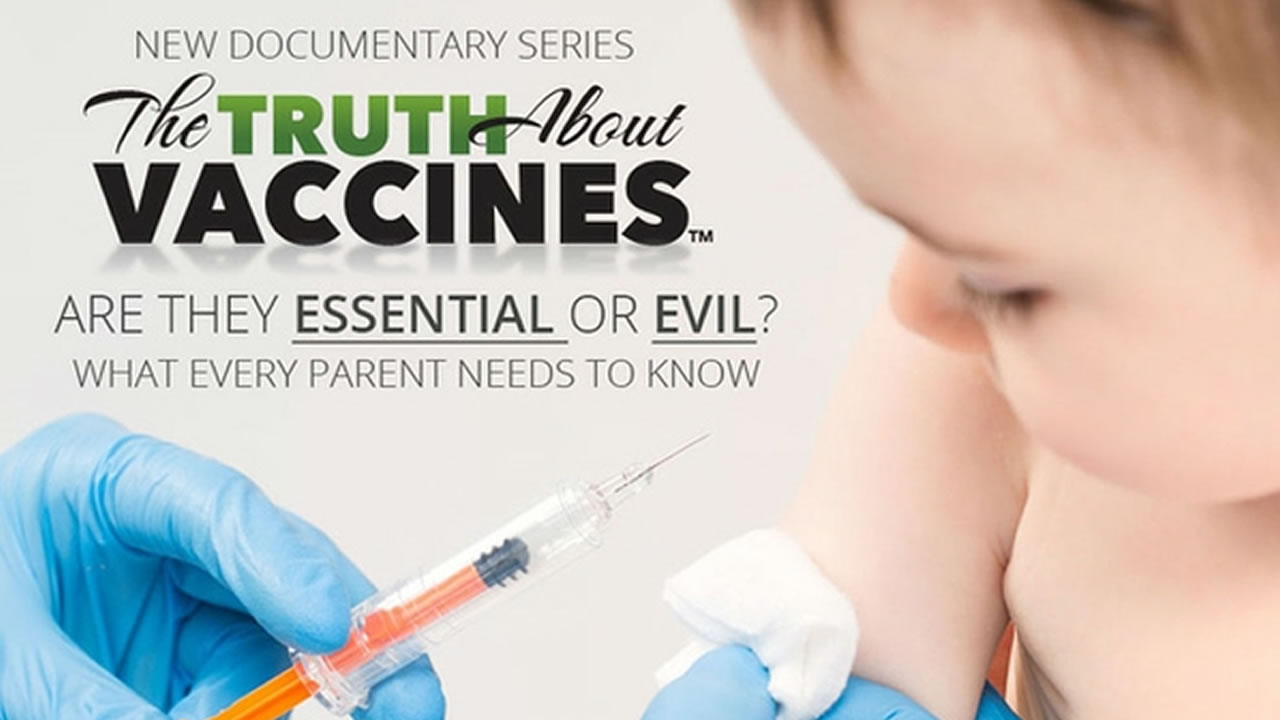 The Truth About Vaccines
Ty & Charlene Bollinger
6 video series
It's a commonly held belief that people, including doctors, are either pro-vaccine, in other words they believe that all vaccines are safe and effective for all people all the time, or anti-vaccine, in other words 100 percent against all vaccines all the time. But is this accurate? Are these the only two legitimate positions about vaccines? It's absolutely ridiculous to even talk in terms of pro- and anti-vaccine. The reason why is that it would be like talking in terms of pro- or anti-antibiotics. So, you can know that it's wonderful to have access to antibiotics when you need them, when they're being used appropriately, when there's a bacterial infection that an antibiotic can really help beat. That doesn't mean you would prescribe an antibiotic for a viral infection. But somebody, a doctor or a parent, who didn't want an antibiotic for a viral infection would never call that person anti-antibiotic, right? So when people are questioning vaccine safety or vaccine efficacy or vaccine necessity, that does not mean that makes them anti-vaccine. That makes them pro-science and pro-common sense and pro-public health.
ABOUT
This simple website has be designed with the curious person in mind. The person that is not easily led by 'conspiracy theories' and take what the mainstream media say with a grain of salt. For people that research subjects on both sides of the fence, then use logic and critical thinking to form an educated opinion.