POPULAR ARTICLES & DOCUMENTARIES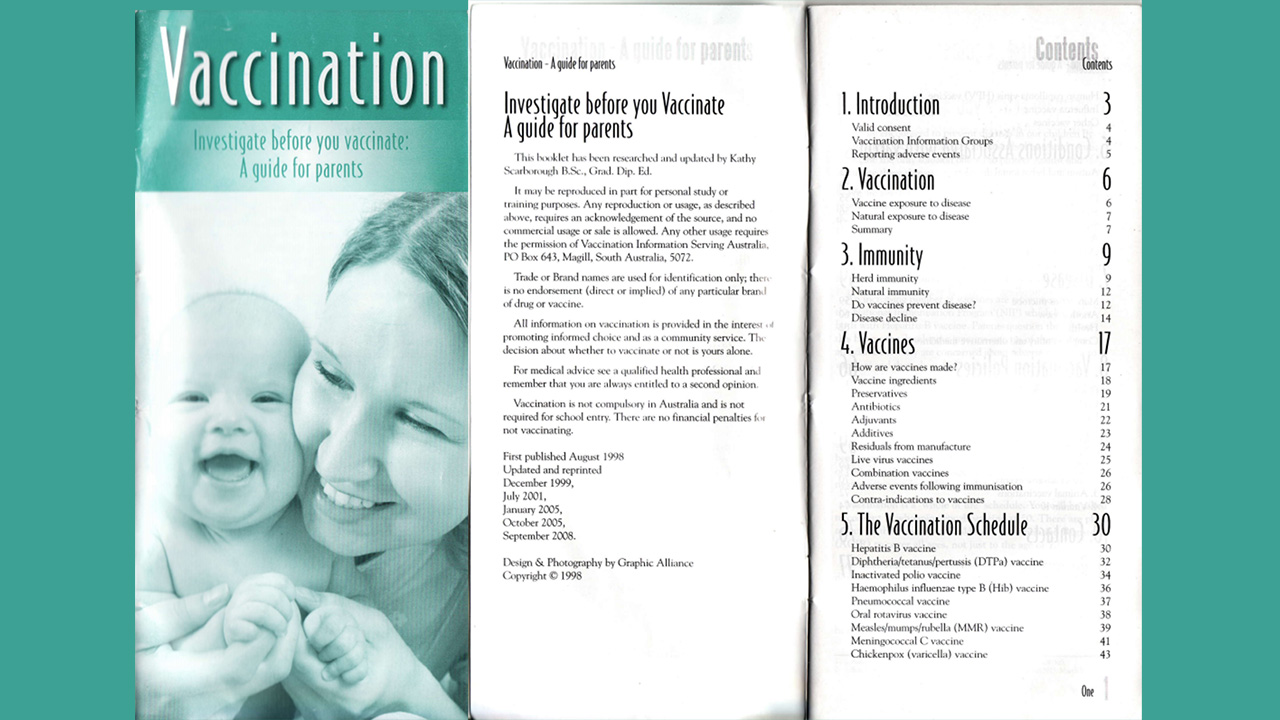 Investigate Before you Vaccinate (A Guide for Parents)
77 pag PDF booklet
Published first in 1998
Nobody wants their child to suffer from disease or illness, but are vaccines the answer? Most literature about vaccination promotes the belief that the 'benefits' of vaccines outweigh any potential 'risks'. This booklet contains information that questions both the effectiveness and safety of vaccines. Investigate before you vaccinate. Read the information that promotes vaccination and that which questions it. Then you can decide for yourself.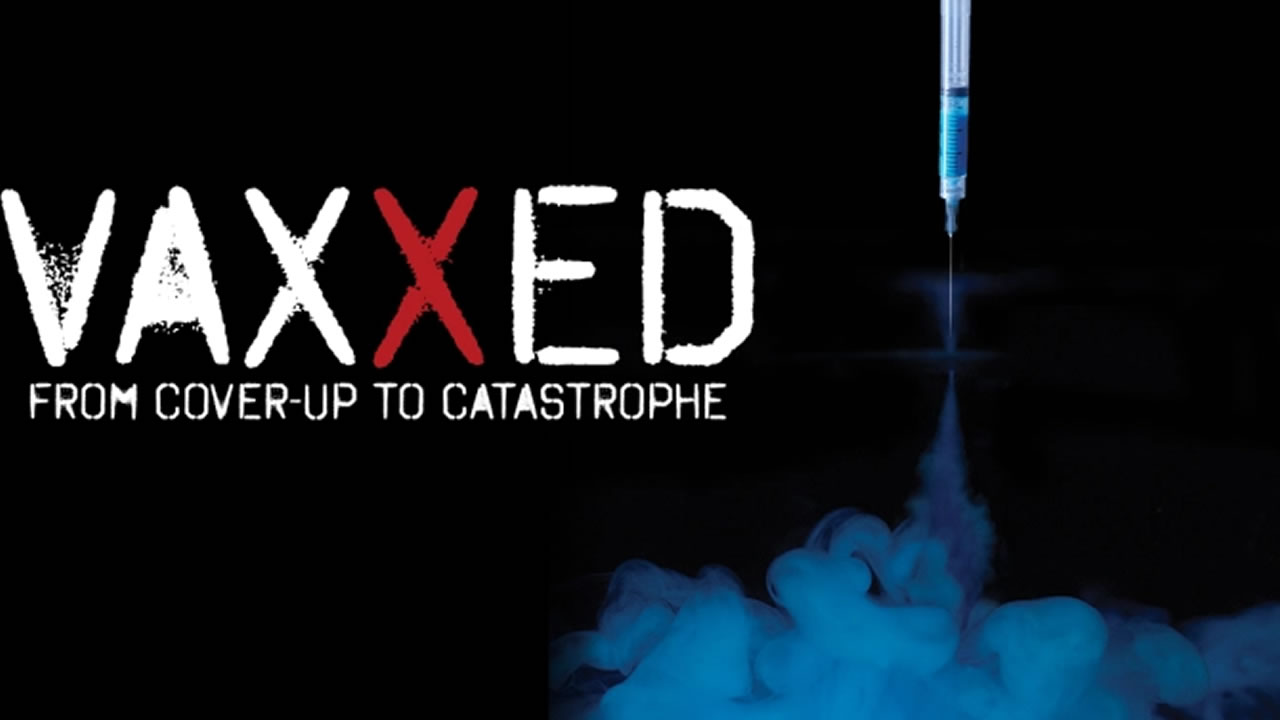 Vaxxed I
Andrew Wakefield
1hr 30min
Released 2010
Dr. Hooker enlists the help of Dr. Andrew Wakefield, the British gastroenterologist falsely accused of starting the anti-vax movement when he first reported in 1998 that the MMR vaccine may cause autism. In his ongoing effort to advocate for children's health, Wakefield directs this documentary examining the evidence behind an appalling cover-up committed by the government agency charged with protecting the health of American citizens.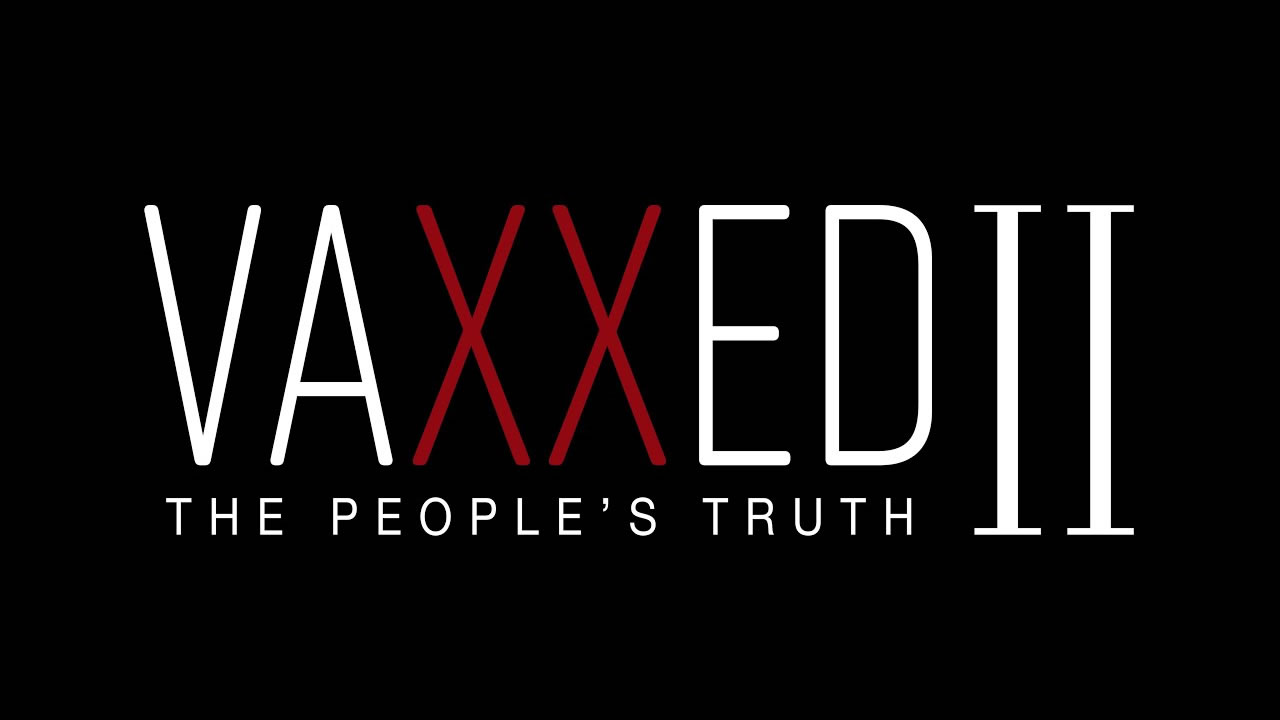 Vaxxed II
Andrew Wakefield
1hr 46min
Released 2010
When the first movie, 'Vaxxed', was released in 2016, it brought the awareness to the public of the lies being told about the safety of vaccinations. Vaxxed was premiered in theaters around the United States. Those who were in, and involved with the movie's production, set out across America in a large bus to tour with the movie and offer a question and answer panel once it ended.
What the production team did not expect was the overwhelming response by families who had traveled great distances to come meet them and to share their personal testimonials on film of what had happened to their children after vaccinations. Vaxxed II is the compilation of these powerful interviews offering further public knowledge
and awareness of the truth, and frequency, behind the dangers of vaccinations.
Vaccines Revealed
Vaccines Revealed
9 x 60min videos
Released 2020
This entire series is available to view for free, you get one new episode every day for the next 9 days with a full 24 hours to see each episode. (You can buy the series later, if you want). For now, join us in sharing this important series worldwide free event!
You'll discover the most cutting edge news and just released evidence — from over twenty of the world's authorities and experts.
The Silent Epidemic: The Untold Story of Vaccines
Gary Null
1hr 27min
Released 2013
A factual science based review and evaluation of vaccines and their impact on our health. Experts detail how fraught the widespread use of vaccines is for our current and future generations.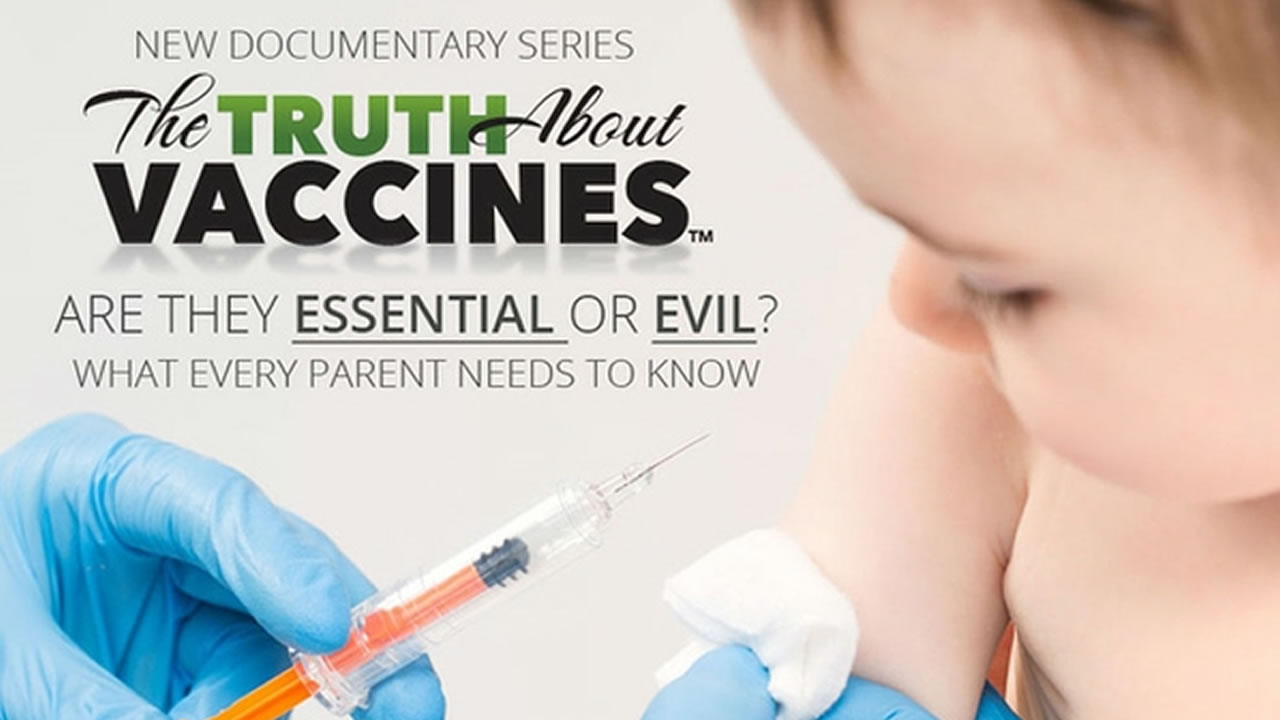 The Truth About Vaccines
Ty & Charlene Bollinger
6 video series
It's a commonly held belief that people, including doctors, are either pro-vaccine, in other words they believe that all vaccines are safe and effective for all people all the time, or anti-vaccine, in other words 100 percent against all vaccines all the time. But is this accurate? Are these the only two legitimate positions about vaccines? It's absolutely ridiculous to even talk in terms of pro- and anti-vaccine. The reason why is that it would be like talking in terms of pro- or anti-antibiotics. So, you can know that it's wonderful to have access to antibiotics when you need them, when they're being used appropriately, when there's a bacterial infection that an antibiotic can really help beat. That doesn't mean you would prescribe an antibiotic for a viral infection. But somebody, a doctor or a parent, who didn't want an antibiotic for a viral infection would never call that person anti-antibiotic, right? So when people are questioning vaccine safety or vaccine efficacy or vaccine necessity, that does not mean that makes them anti-vaccine. That makes them pro-science and pro-common sense and pro-public health.
Vaccination: The Hidden Truth
Dr. Viera Scheibner
1hr 30min
Released 1998
The video presents well documented answers to questions like: Was it really vaccines that saved us? Why are they only counterproductive? How are many statistics misleading? What do vaccines contain? What are they doing to our organs, immune systems, even our genes? Are childhood diseases really dangerous to healthy children? Why does vaccination continue? What are our rights? Can vaccine damage be evaluated and countered? What is the true key to immunity?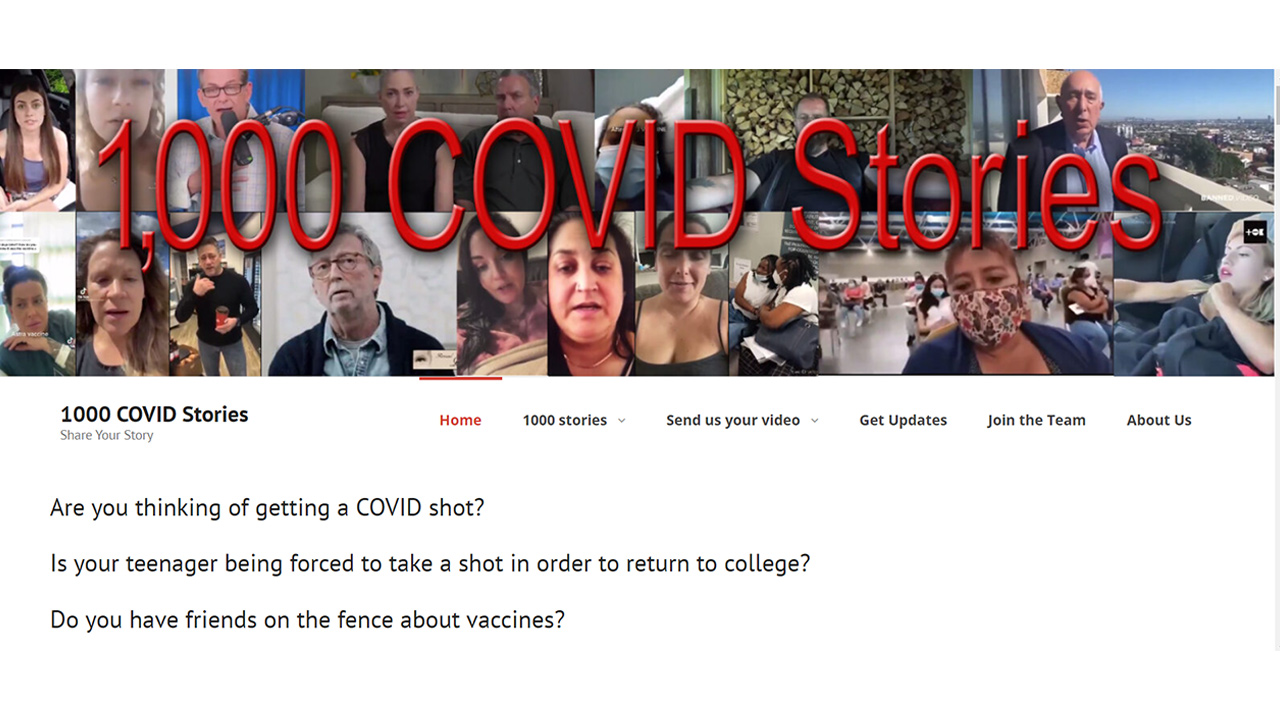 1000 COVID Stories
2021
Are you thinking of getting a COVID shot?
Is your teenager being forced to take a shot in order to return to college?
Do you have friends on the fence about vaccines?
Are you concerned about their possible side effects?
If you go online and do simple research on the term "COVID Vaccine Side Effects" you are presented with a gaggle of links that are strangely similar. If you post a comment or video on Facebook about vaccine side effects your post is deleted and your account may be closed.
When you go to an uncensored website like Bitchute.com or Rumble.com and do the same search, you see hundreds of videos from real people who have had horrific side effects from their injections.
This website is dedicated to sharing the truth about these people and their testimonials.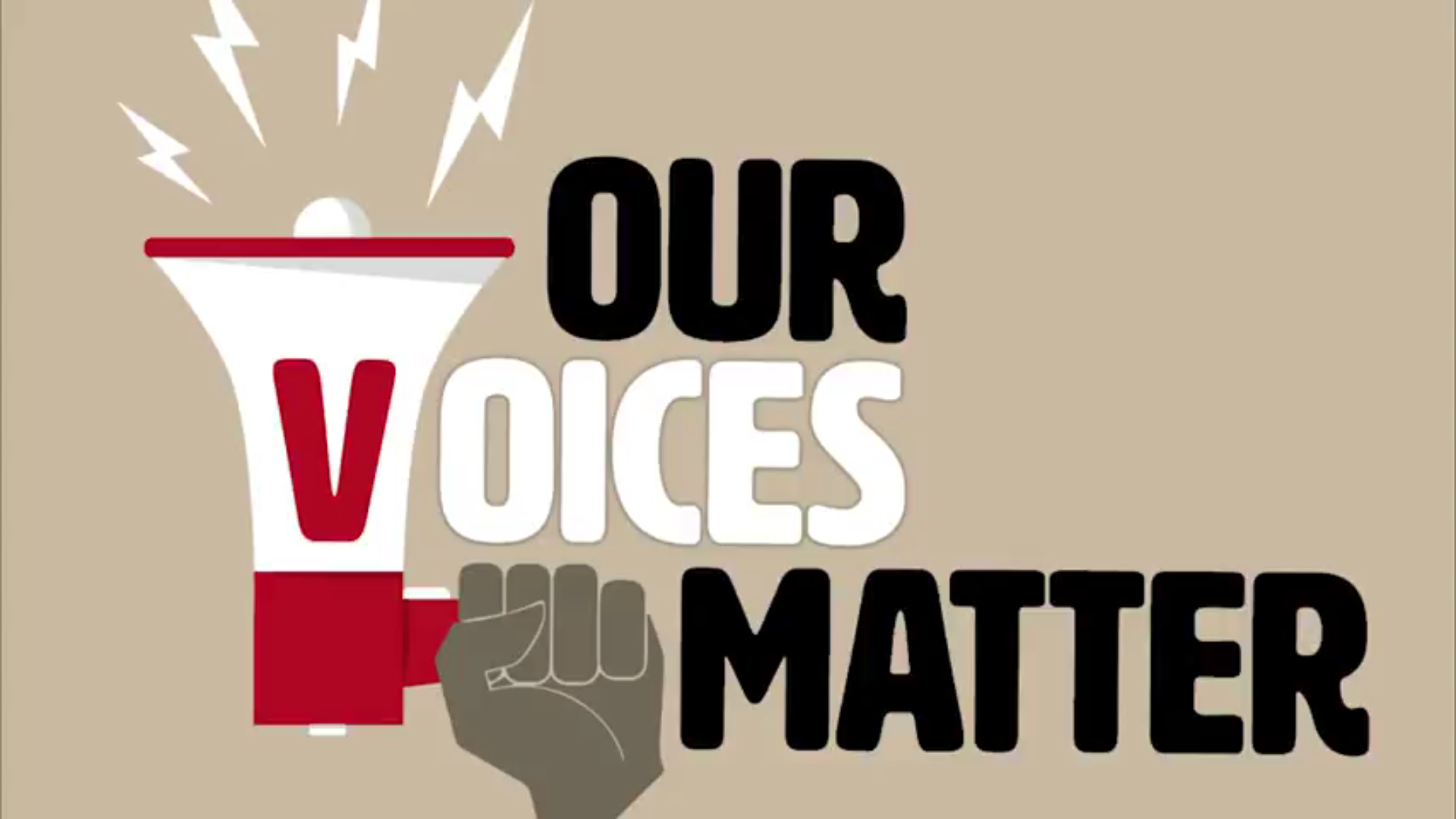 74% of CV Cases Occurred in Fully Vaccinated Persons
CDC
August 2021
In July 2021, following multiple large public events in a Barnstable County, Massachusetts, town, 469 COVID-19 cases were identified among Massachusetts residents who had traveled to the town during July 3–17; 346 (74%) occurred in fully vaccinated persons. Testing identified the Delta variant in 90% of specimens from 133 patients. Cycle threshold values were similar among specimens from patients who were fully vaccinated and those who were not.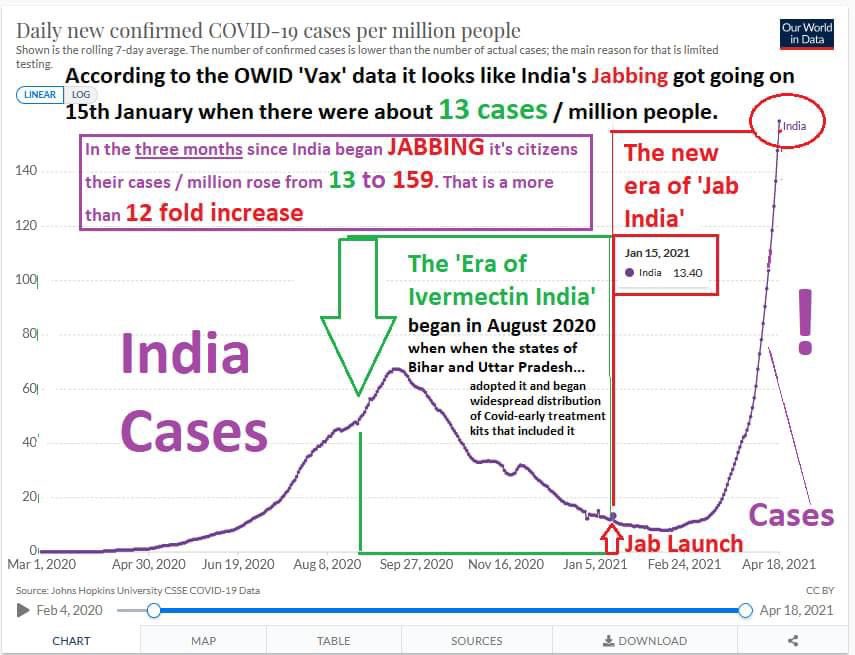 Cases Drop After Ivermectin Use, Increase After Vaccination
Our World In Data
April 2021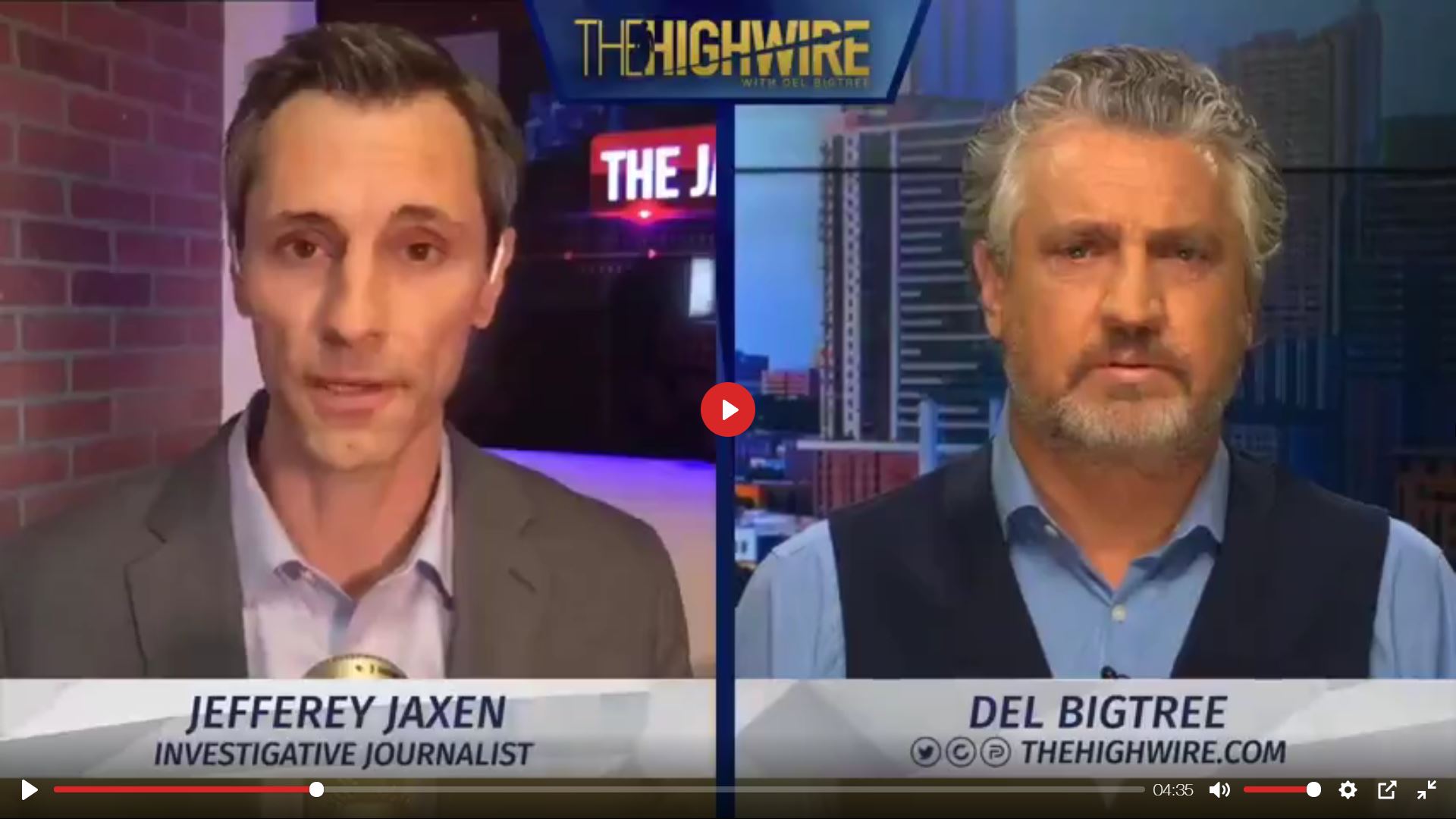 What's the Story With Shedding?
The High Wire
20min
Released 2021
Due to more people getting vaccinated for Covid-19, many who have decided not to take the injection are wondering if being around others in public who have, might cause dangerous "spike" proteins and other chemicals to be "shed" onto them like a cat shedding it's fur. There are an alarming number of reports of people experiencing many adverse reactions just from being in close contact with vaccinated individuals. Even reports of woman that have entered menopause, returning back to having a menstrual cycle.
Mentioned in video:
Pfizer Journal – Exposure During Pregnancy
https://cdn.pfizer.com/pfizercom/2020-11/C4591001_Clinical_Protocol_Nov2020.pdf
Are They Causing Miscarriages?
https://thehighwire.com/videos/are-covid-vaccines-triggering-miscarriages/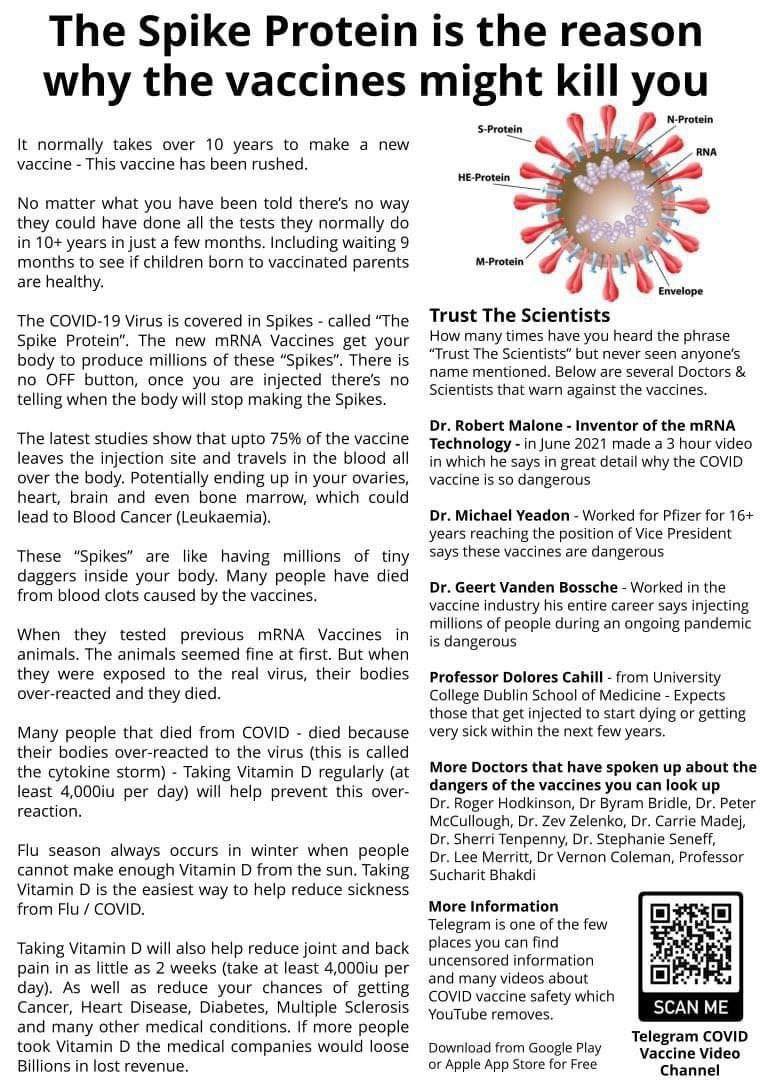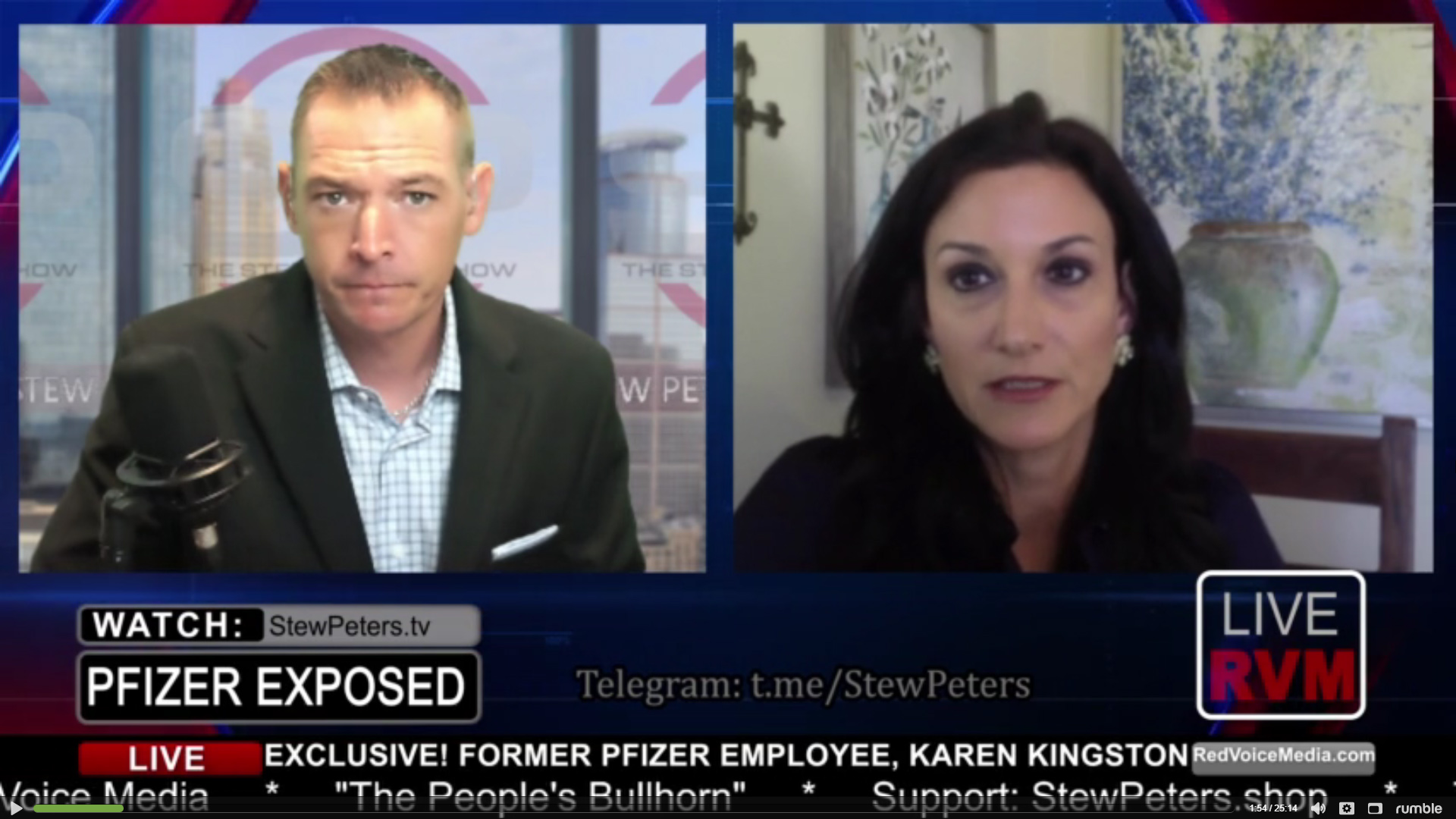 Former Pfizer Employee Confirms Poison in COVID 'Vaccine – Graphene Oxide
Stew Peters
25min
Released 2021
Karen Kingston, a former Pfizer employee and current analyst for the pharmaceutical and medical device industries, came forward with indisputable documentation that should be shared with everyone.
The inoculation being referred to as 'COVID Vaccines' is a poisonous death sentence, and nobody should subject themselves to the shots.
We have gone back and forth with fact-checkers and some independent researchers who have attempted to debunk the findings of Spanish Researchers called Laquinta Columna, originally broken here on the Stew Peters Show by Dr. Jane Ruby, that video revealing that Graphene Oxide, a toxic poison was found in the Pfizer vaccines.
Those researchers later found that the same applied to Moderna and Astrazeneca is being tested as a result of our reporting of the truth here.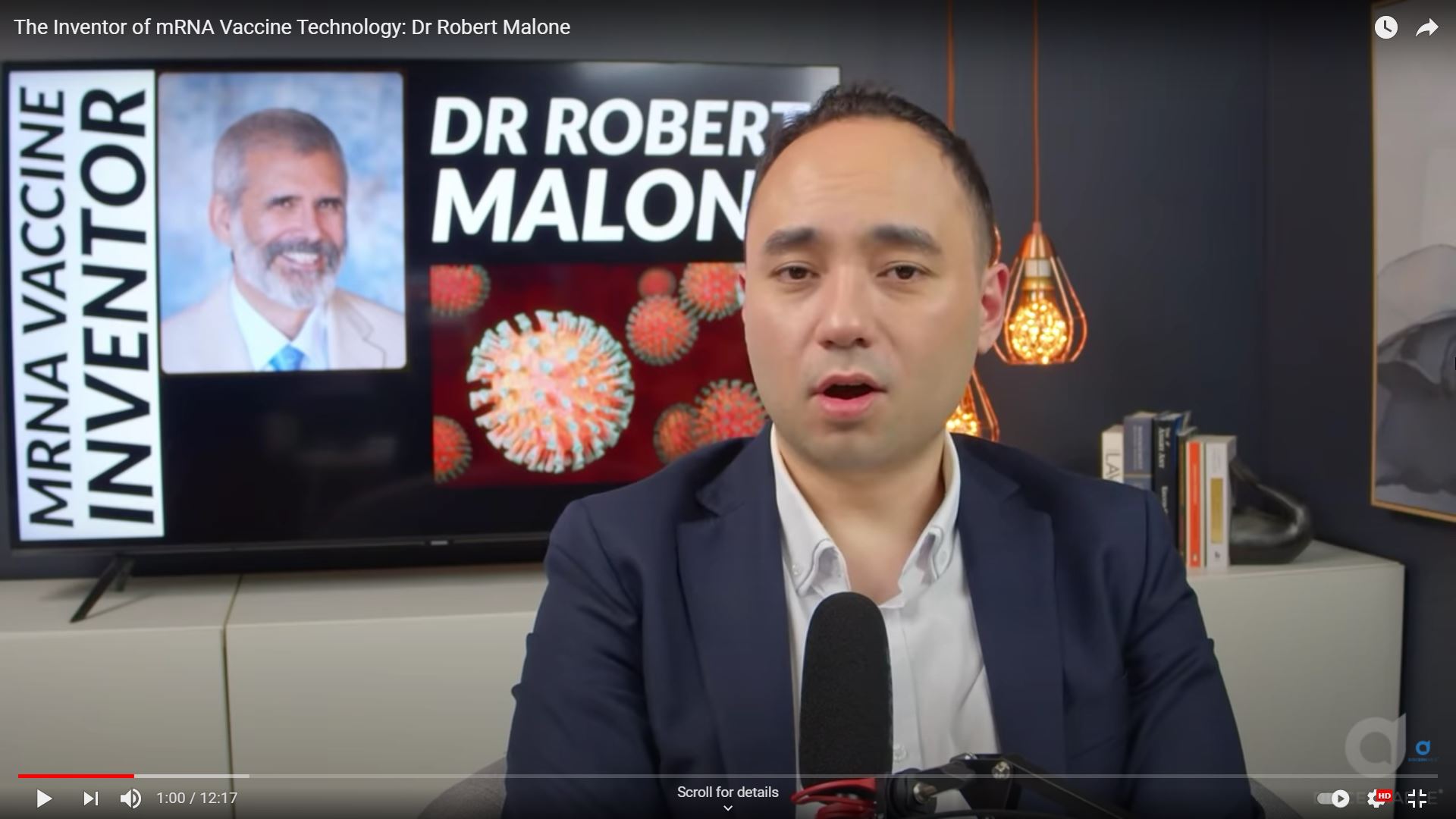 The Inventor of mRNA Vaccine Technology: Dr Robert Malone
Discernable
12:17min
Released 2021
The Inventor of mRNA Vaccine Technology: Dr Robert Malone
Not an interview, but a summary and commentary of Dr Malone's thoughts around the spike protein.
Also, a sober warning to those like the interviewer who are very pro-vaccine but should not ignore the evidence emerging around this particular crop of vaccines.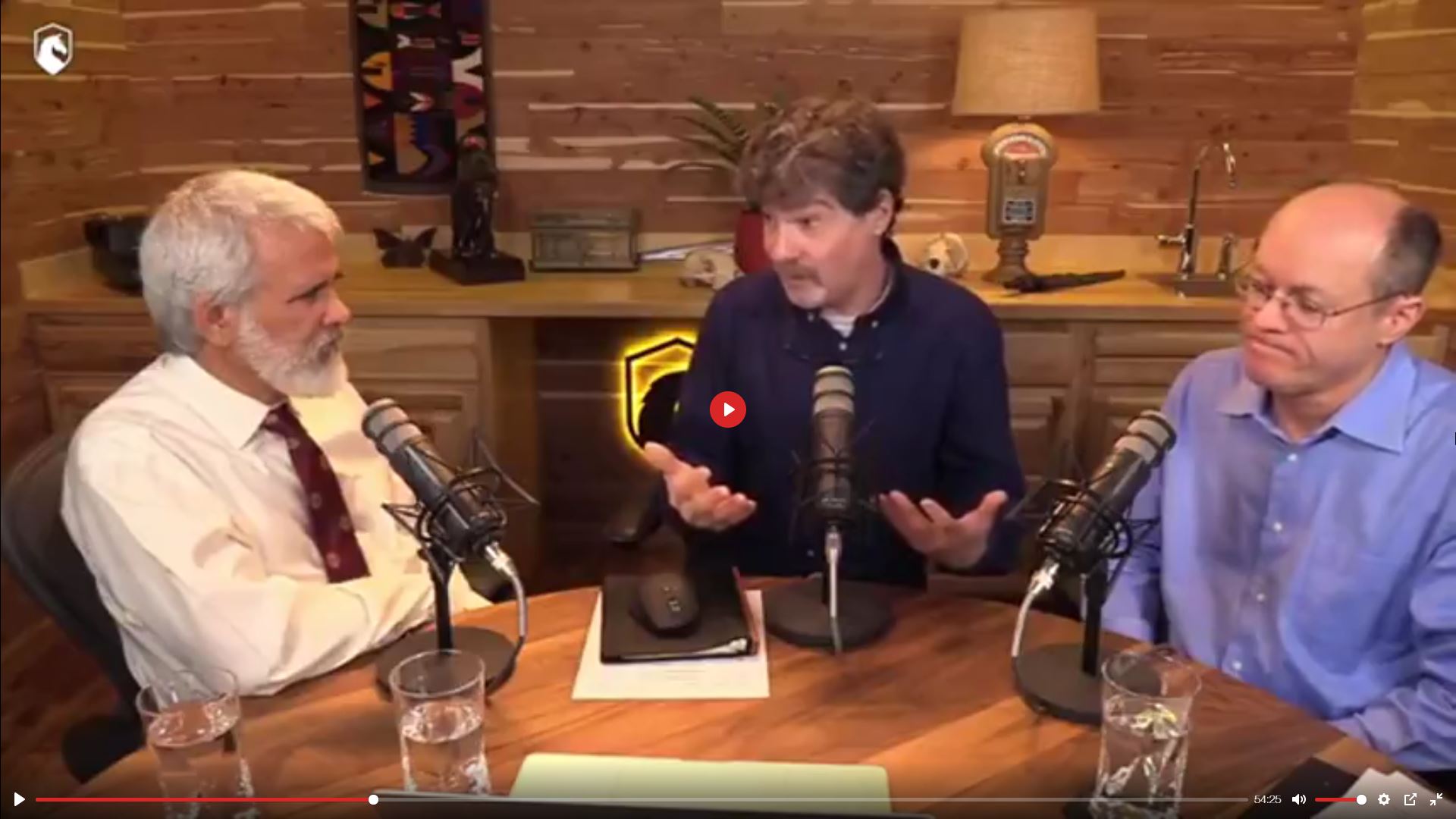 3 Hour Interview by Dr Bret Weinstein With Dr.Robert Malone and Steve  Kirsch
Sherlock
3hr 16min
Released 2021
In this video we've got the inventor of experimental mRNA vaccine, Dr Robert Malone MD, joined by Dr Bret Weinstein (evolutionary biologist) and Steve Kirsch, a engineer and serial entrepreneur at the forefront of helping create cheaper more effective ways of ending this all with drugs that already exist. These guys are certainly not all on the same page nor agree with each other on everything. Hence a great discussion. But they do agree on very important topics that need to be heard about the state of the world and supposed safety of the vaccine. Dr Malone invented mRNA in 1989 and from what I know, it's first mass use is now.
Also, they are sitting close together, unmasked. Dr Malone and Steve have both been [email protected] Moderna. Dr Malone has even contracted CV. Dr Weinstein, is using prophylactic ivermectin.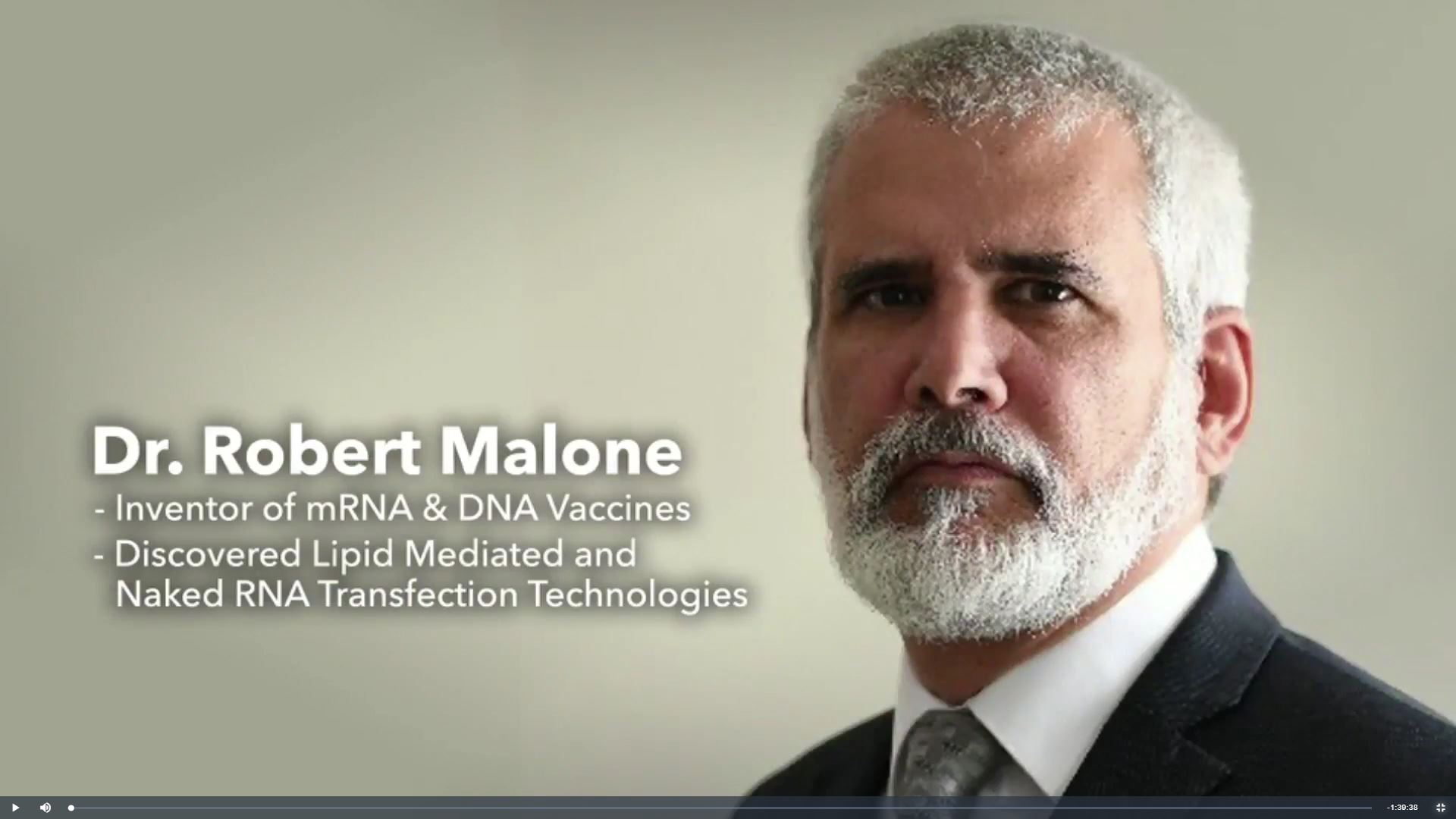 mRNA Vaccine Inventor Calls for Stop of COVID Vax
The High Wire
1hr 39min
Released 2021
Dr. Robert Malone, inventor of the mRNA vaccine, sits down with Del Bigtree to give his honest concerns about why this is the wrong technology to use against Covid 19 and, in particular, the extreme danger it poses to young people.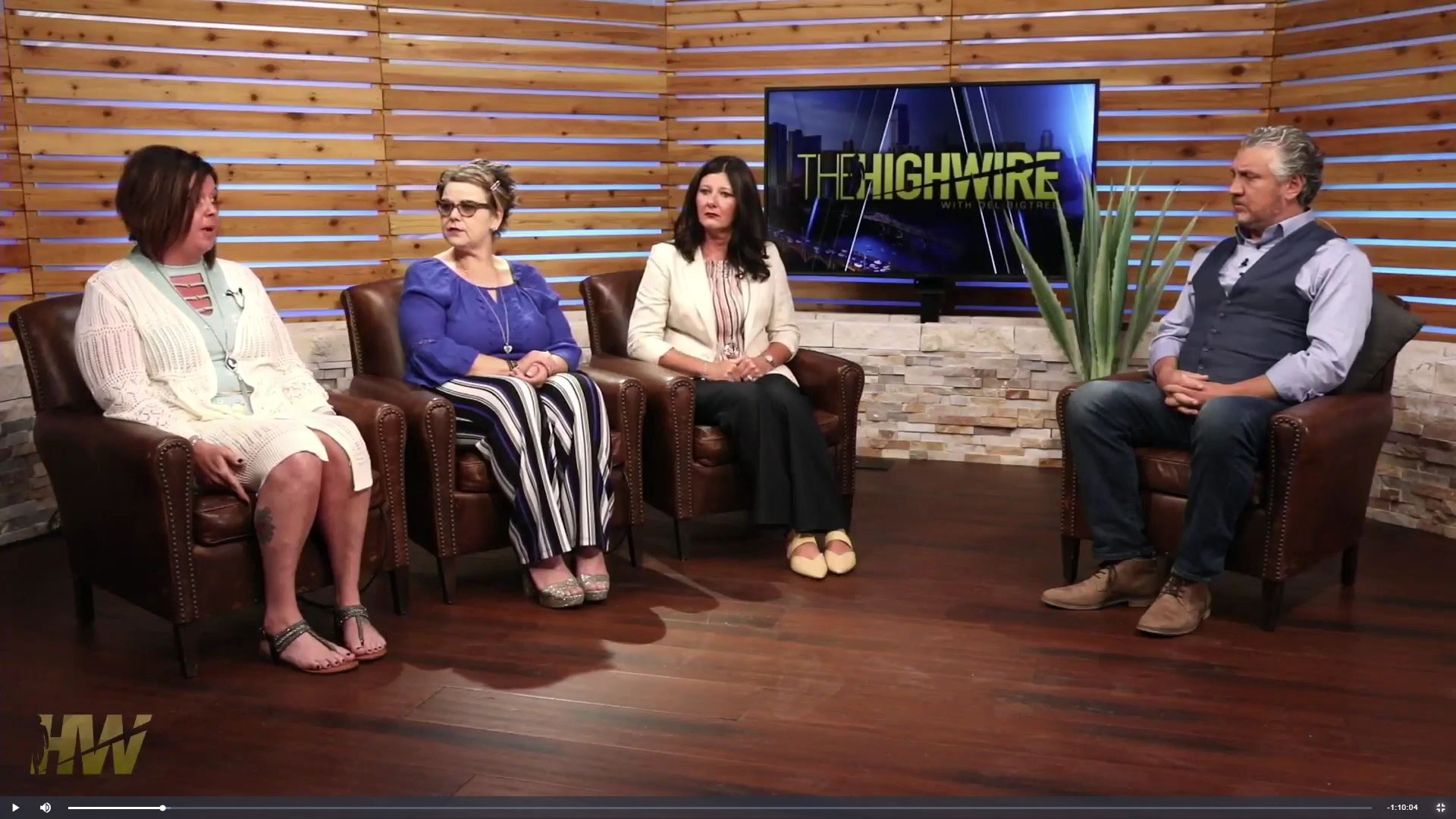 Interview With 3 Vaccinated Medical Staff Experiencing Heinous Adverse Reactions
The High Wire
1hr 15min
Released 2021
They don't want people to see people like us.
Three healthcare workers who were on the frontline of Covid vaccine rollouts in America. In a candid and emotional interview, the three women go back to the day they received their vaccine, the severe reactions they endured starting just days after, and the complete denial the medical community has towards the groundswell of injured people looking for help.
Only 3? No. Theyre are many many more. Private Facebook groups around the world like this Australian one giving people a platform to share their adverse reaction experiences and find support on how to overcome the symptoms brings a tear to your eye every day:
https://www.facebook.com/groups/785318215436443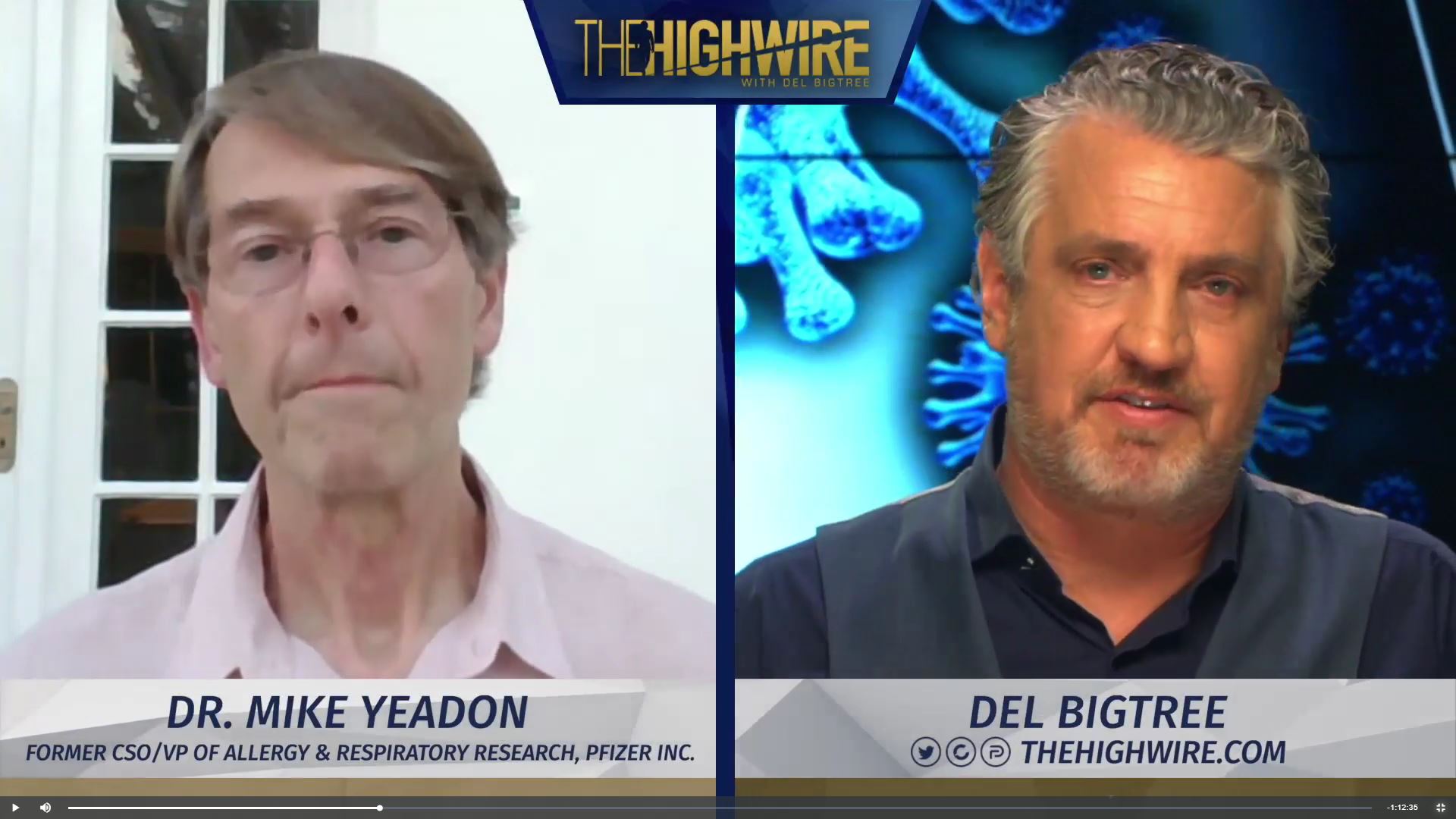 Former Pfizer Chief Medical Scientist and VP Speaks in Detail About the Entire Pandemic
The High Wire
1 hr 12min
Released 2021
Former Pfizer VP and Virologist, Dr. Michael Yeadon, is one of the most credentialed medical professionals speaking out about the dangers of the Covid 19 vaccines, yet it has fallen on deaf ears. Dr. Yeadon breaks down his "list of lies" that keeps him up at night, when it comes to lockdowns, masks, PCR testing, natural immunity, and why he thinks our health leaders have abandoned science and reason.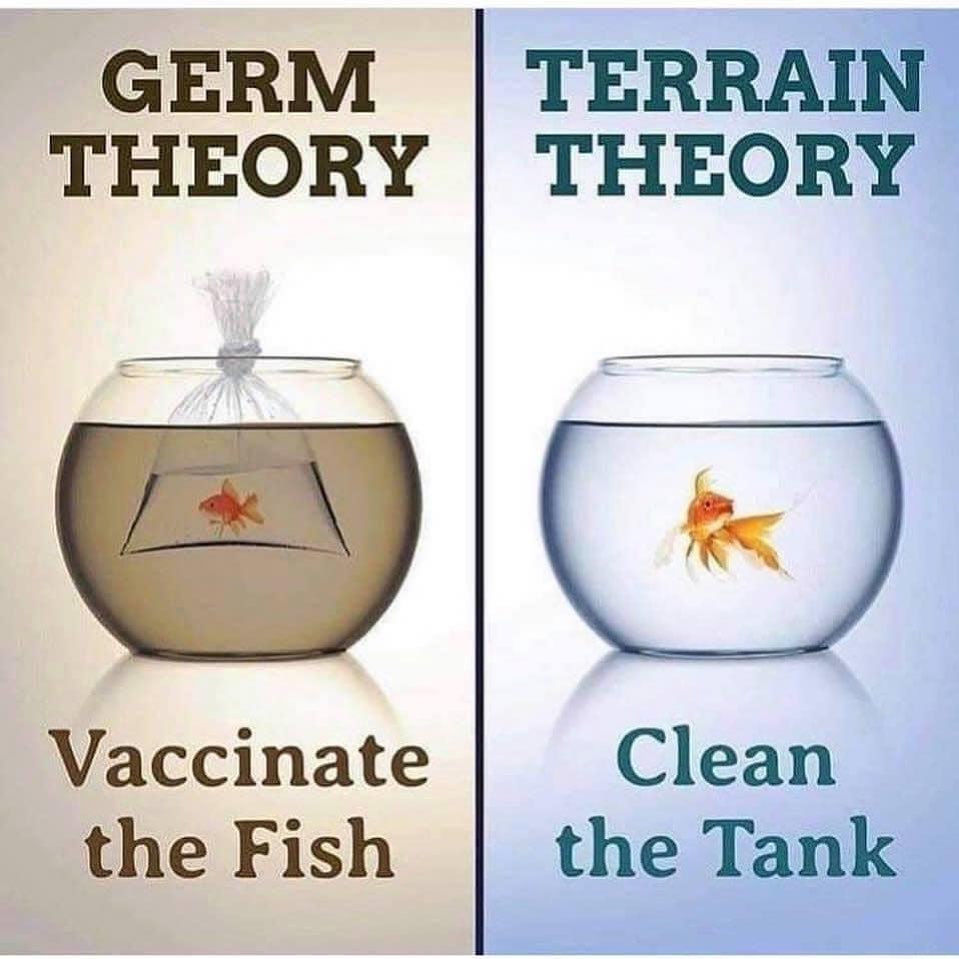 The Easiest Way to Explain Germ Theory vs Terrain (Your Environment) Theory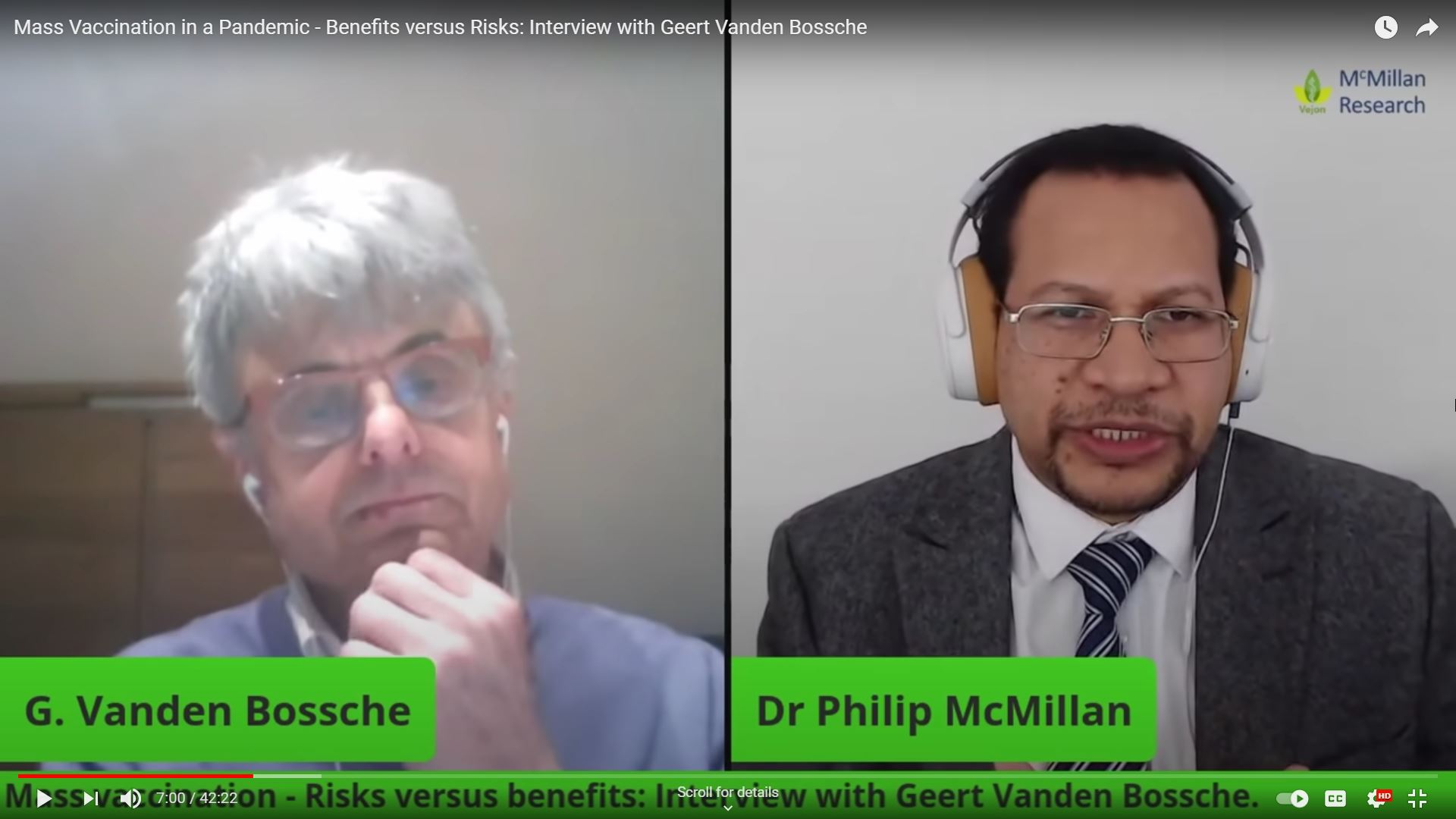 Interview With Pro-Vaxxer and Creator of Vaccines, Discusses The Huge Dangers of the Covid Vaccine
Dr. Phillip McMillan
1hr 4min
Released 2021
Dr. Geert Vanden Bossche is as Pro-Vaccine as it gets. He is an international expert in vaccine research and development, with a proven track record in designing and developing vaccines. He is proficient in vaccine patent writing, laboratory research, immunology, epidemiology, microbiology and preclinical vaccine development sharing all he has to say about the Covid 19 vaccines.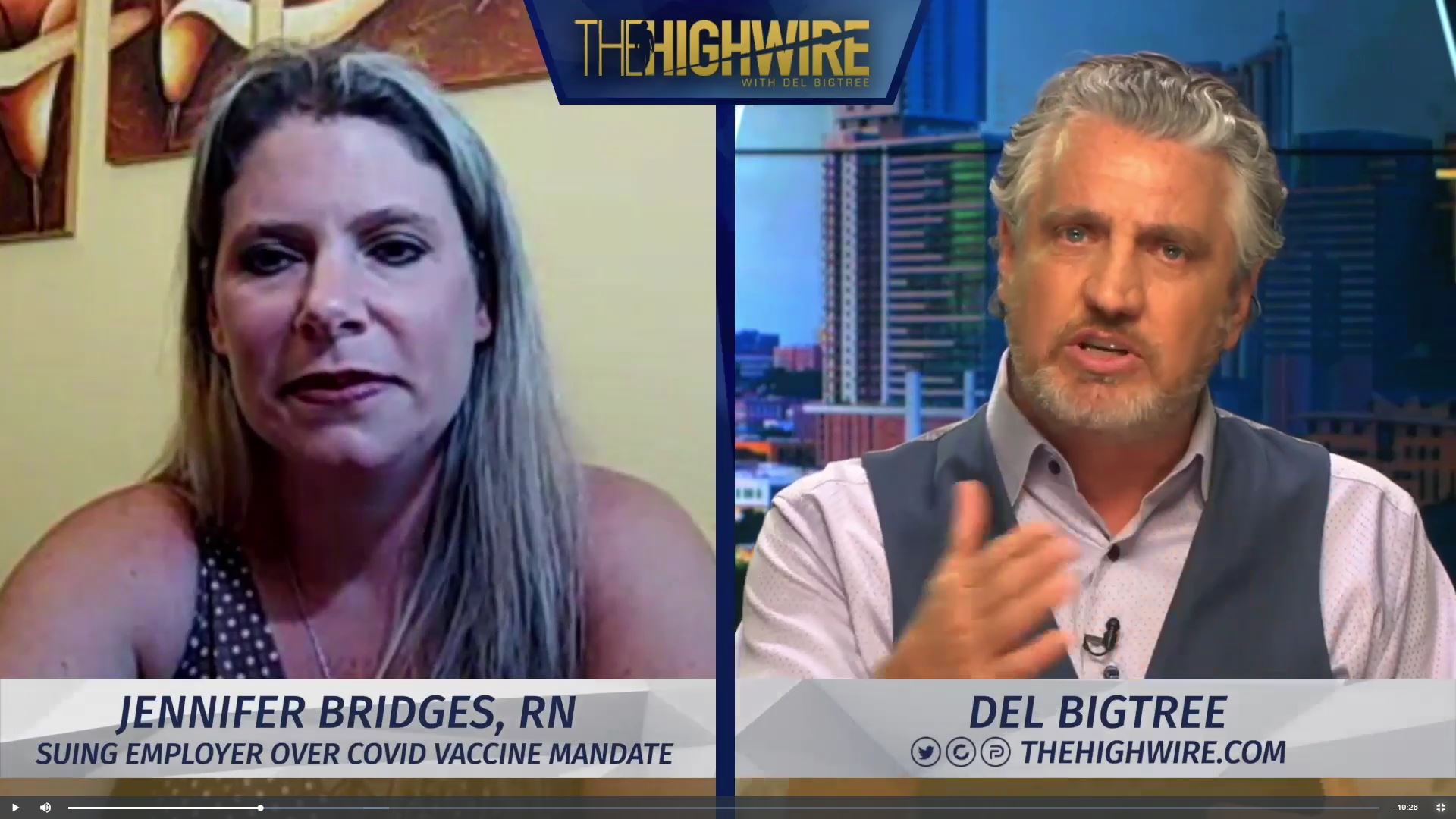 117 Employees Sue Hospital Over Vaccine Mandate
The High Wire
19min
Released 2021
Houston Methodist Hospital in the USA became the first medical center to mandate employees get the experimental Covid 19 vaccine, which didn't go over well with the staff. Jennifer Bridges, R.N., is leading the charge, along with 116 hospital employees, filing a lawsuit against the vaccine requirement as a condition of employment.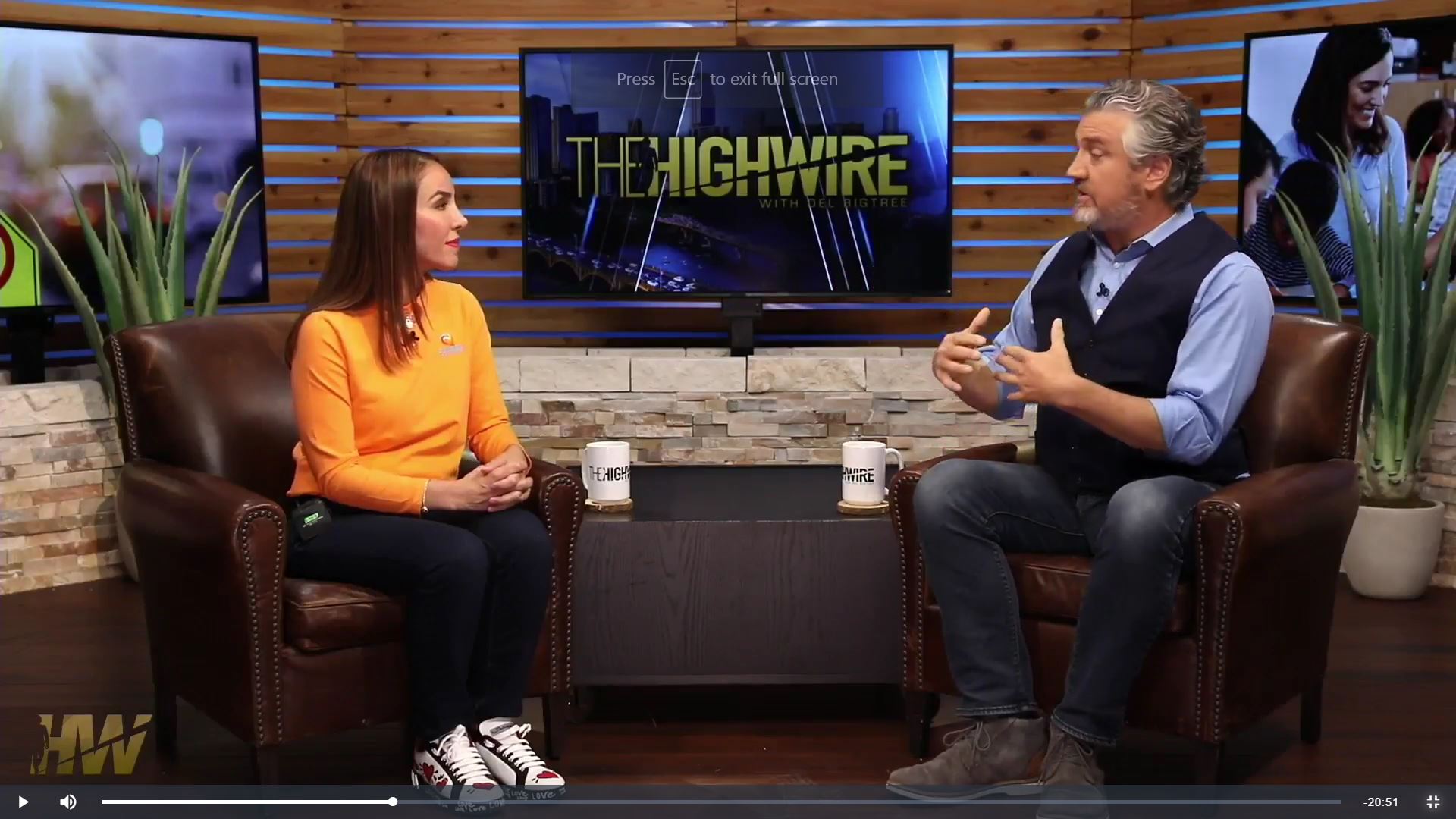 School Bans Vaccinated Teachers
The High Wire
27min
Released 2021
Leila Centner, founder of the Centner Academy in Miami, has come under fire for requiring her teachers to either hold off on receiving the Covid vaccine within the last two months of this school year, or they aren't' allowed to work at her school.
> The tens of thousands of people worldwide experiencing adverse reactions, blood clots, seizures, paralysis, miscarriages and death. All being reported on VAERS – a US based 💉 safety monitoring system:
https://vaers.hhs.gov/data.html
How to use: http://bit.ly/vaers-tutorial
> Private Facebook groups around the world like this Australian one giving people a platform to share their adverse reaction experiences and find support on how to overcome the symptoms. This brings a tear to my eye every day:
https://www.facebook.com/groups/785318215436443
> FROM THE CDC: 3,150 people vaccinated in ONE DAY are "unable to perform normal daily activities, unable to work" after vaccination. This is a massive 2.7% of people who can no longer work after having the Pfizer vaccine.
https://www.cdc.gov/vaccines/acip/meetings/downloads/slides-2020-12/slides-12-19/05-COVID-CLARK.pdf
> Reports of Pharma companies being protected from law suits against these serious side-effects and death when they are promoted as safe:
http://bit.ly/aus-cmo-indemnity
http://bit.ly/pharma-indemnity-usa
> Insurance companies preventing Australian businesses from being covered due to the unknown health effects of the [email protected] people sharing or 'shedding' adverse reactions within their place of business. A gym and hair salon in Australia have been first to make news with this:
http://bit.ly/insurance-salon
http://bit.ly/insurance-massage
> Klaus Schwab the founder and chairman of the world economic forum and designer of 'the great reset' explains in this short video from 2016 how human beings will receive a chip in their body to merge them with the Digital world….
http://bit.ly/ks-mchip
> …..videos of vaccinated people who are finding that they can stick magnets onto the puncture site:
http://bit.ly/vmagnets
> Videos of seizures and severe adverse reactions. An example being these three frontline healthcare workers interviewed together. They've all since lost their jobs and finding it hard to get help from any medical professional to help them with their symptoms:
http://bit.ly/FLHCW-AReactions
> Multiple reports of CV case numbers increasing substantially since 💉 had been introduced into their country. India being a notable one.
http://bit.ly/vaccine-rollout-deaths
> Multiple businesses offering incentives of doughnuts, beer, French fries and entry into $1 million lotteries to get 💉:
http://bit.ly/vax-incentives
> Tens of thousands of collaborating scientists, lawyers and medical professionals working together putting their professions on the line to to call out everything going on:
http://bit.ly/acu-wfa
http://bit.ly/dcahill-wfa
> People still contracted CV after being innoculated:
http://bit.ly/cdc-cvaftervax
> 44,443 adverse reactions to COVID vaccine in first 3 weeks. 127 deaths. Dr Eric Nepute quoting stats from hhs.gov.
https://www.facebook.com/Wellnesswarrior.club/videos/223352205916803/?vh=e
> Portuguese health worker, 41, dies two days after getting the Pfizer covid vaccine as her father says he 'wants answers'.
https://trib.al/eEWi66p
> Mexican doctor hospitalized after receiving COVID-19 vaccine.
https://www.reuters.com/article/idUSKBN2970H3
> Hundreds of Israelis get infected with Covid-19 after receiving Pfizer/BioNTech vaccine.
https://www.rt.com/news/511332-israel-vaccination-coronavirus-pfizer/
> Wife of 'perfectly healthy' Miami doctor, 56, who died of a blood disorder 16 days after getting Pfizer Covid-19 vaccine is certain it was triggered by the jab, as drug giant investigates first death with a suspected link to shot.
https://www.dailymail.co.uk/news/article-9119431/Miami-doctor-58-dies-three-weeks-receiving-Pfizer-Covid-19-vaccine.html
DOCTORS SPEAKING OUT ABOUT VACCINE DANGERS
SCROLL UP TO TOP MOBILE MENU FOR MORE!
ABOUT
This simple website has be designed with the curious person in mind. The person that is not easily led by 'conspiracy theories' and takes what the mainstream media say with a grain of salt. For people that research subjects on both sides of the fence, then use logic and critical thinking to form an educated opinion.