Keeping up to date with the pandemic is a full time job! Expect this section to have information on here updated every so often with some of the most prevalent areas of focus. Many videos and social media posts about the 2020 Pandemic are continually getting censored on Facebook and YouTube. Replacement videos can be added here as that get deleted than re-uploaded by people.
HOW IS SOMEONE TESTED FOR COVID 19? - THE PCR TEST
The gold standard for testing for COVID-19 and it's variants is the Polymerase Chain Reaction or PCR test. In short, the PCR is very effective at finding a needle in a hay stack. It's standard use worldwide has been set to a very high 'cycle' rate (40-45) that has been shown to create an immense number of false positives, or truly  incorrect 'cases' of CV-19 in people, causing absolute turmoil worldwide. Even if a person a small amount of dead virus in them, it can pull up a positive result.
INCORRECT POSITIVE TESTS = INFLATED CASE NUMBERS = FEAR AND LOCKDOWNS = VACCINES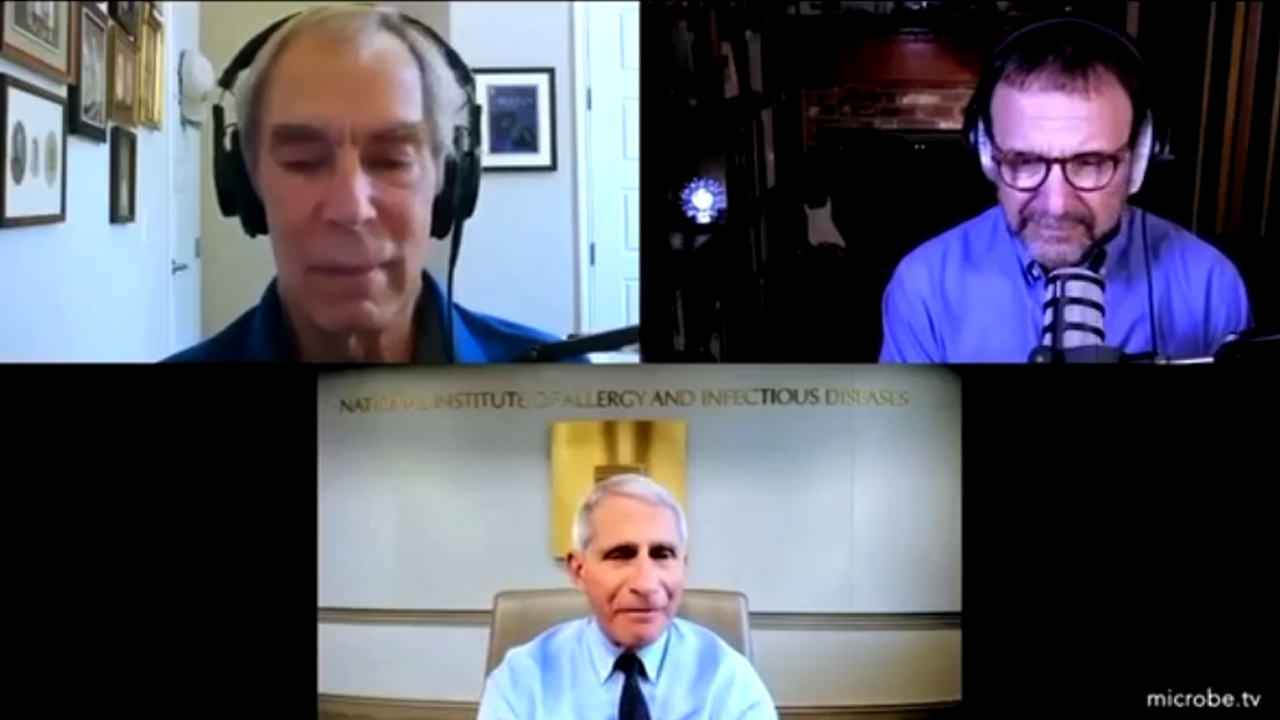 PCR Test Recall
CDC, FDA, Dr Fauci
VIdeo: 48 seconds / FDA AND CDC articles below
The CDC and FDA in the USA finally admitting their mistakes by doing a mass recall of a certain brand of the PCR test.
In the video above, Dr Anthony Fauci, the Chief medical advisor to the president of United States, has surfaced from mid last year even showing him talking about how the test is useless when it is used above a certain cycle threshold. He's basically saying, it's good at finding a needle in a haystack. 37 cycle thresholds and above in his words = "Dead genetic material".
"The performance characteristics of the test have not been adequately established, presenting a risk of false results"
FDA: http://bit.ly/APOV-FDA-PCRRecall
The CDC Guidelines Advising that use of the PCR test will no longer be recommended for use after Dec 31, 2021. It should be brought further forward I feel. December is a long time for it to still be used.
CDC: http://bit.ly/APOV-CDC-PCRRecall
Imagine if you were diagnosed with CANCER, started chemo and then 6 months into it the doctor walked in one day and apologised that they were incorrect and that you do not have cancer as they used a faulty test….. 
Example: NSW health in Australia have been running the cycle thresholds at 45.
https://www.pathology.health.nsw.gov.au/cov…/sars-cov2-nat
Creator of the PCR Test Discussing Misuse and Interpretation of the PCR Test
Dr. Kary B Mullis
3:56min
Released 2020
Kary B Mullis – Biochemist
Mullis was a Biochemist and was the inventor of the PCR test. He unfortunately died in August 2019 just before the start of CV19.
There has been widespread concern about the PCR test efficacy for a long time now during the Pandemic but it doesn't get much mainstream news.
Quotes from Mullis:
"If they could find this virus in you at all, in the PCR, if you do it well, you can find almost anything in anybody."
"If you can amplify a single molecule into something you can truly measure, which PCR can do, theres very few molecules that you don't at least have one single molecule of in your body,  so that can be thought of then as a misuse…"
It allows you to take a very miniscule amount of anything, make it measurable and talk about it with meaning and that it's important"
"PCR is used to make a whole lot of something out of something"
"It doesnt tell you that you're sick or that the thing you ended up with is going was really going to hurt you"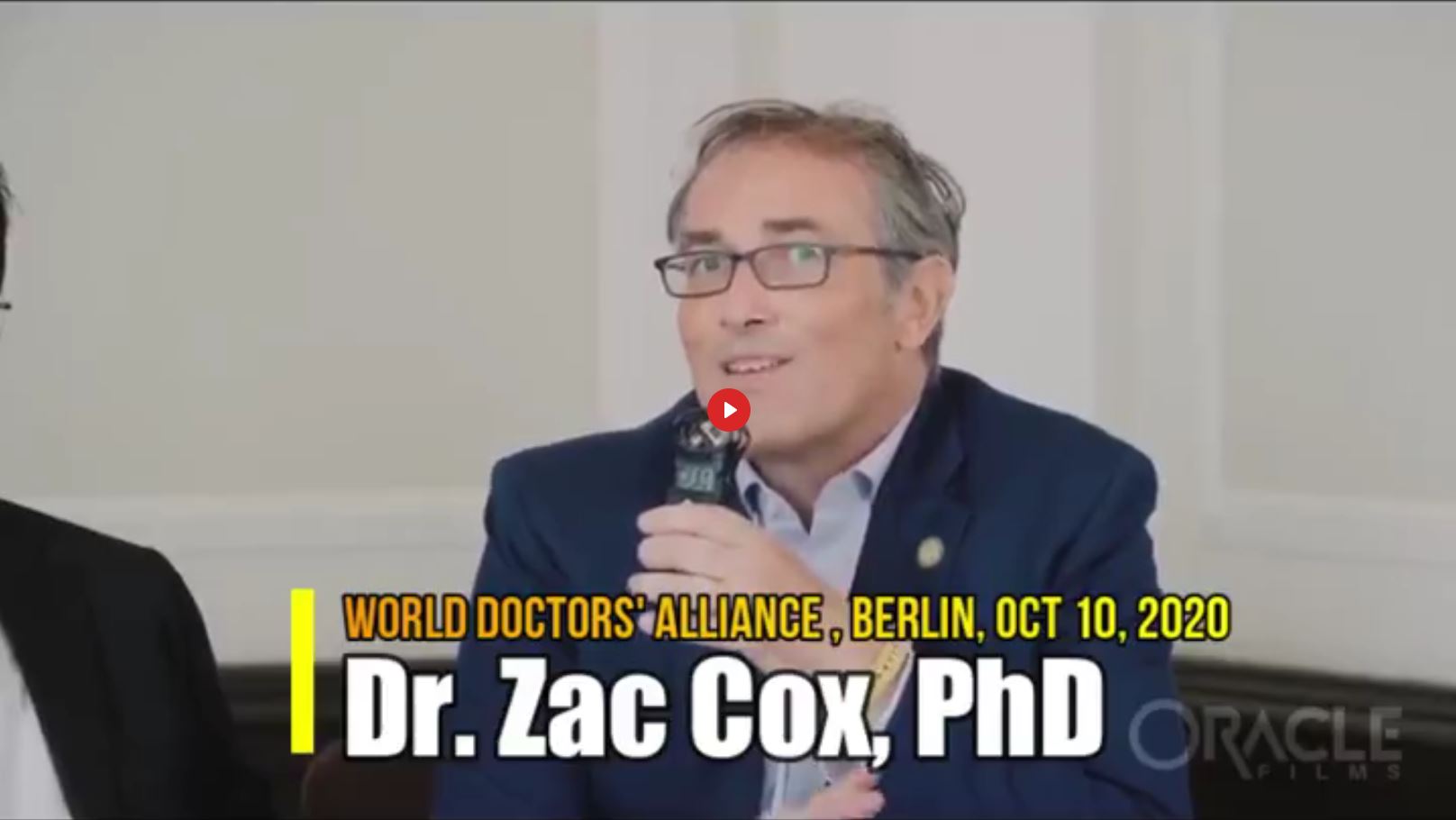 90% False Positives
World Doctors Alliance Meeting
0:44min
Released 2020
Dr. Zac Cox -PhD, speaks at a conference in 2020 echoing the sentiments of viroligist and former Chief Scientist of Pfizer pharmaceuticals, Dr. Michael Yeadon, that lockdowns must be ended and that PCR tests are producing roughly 90% false positives. 86% of people producing positive results have no symptoms based their research. We need to stop lockdowns.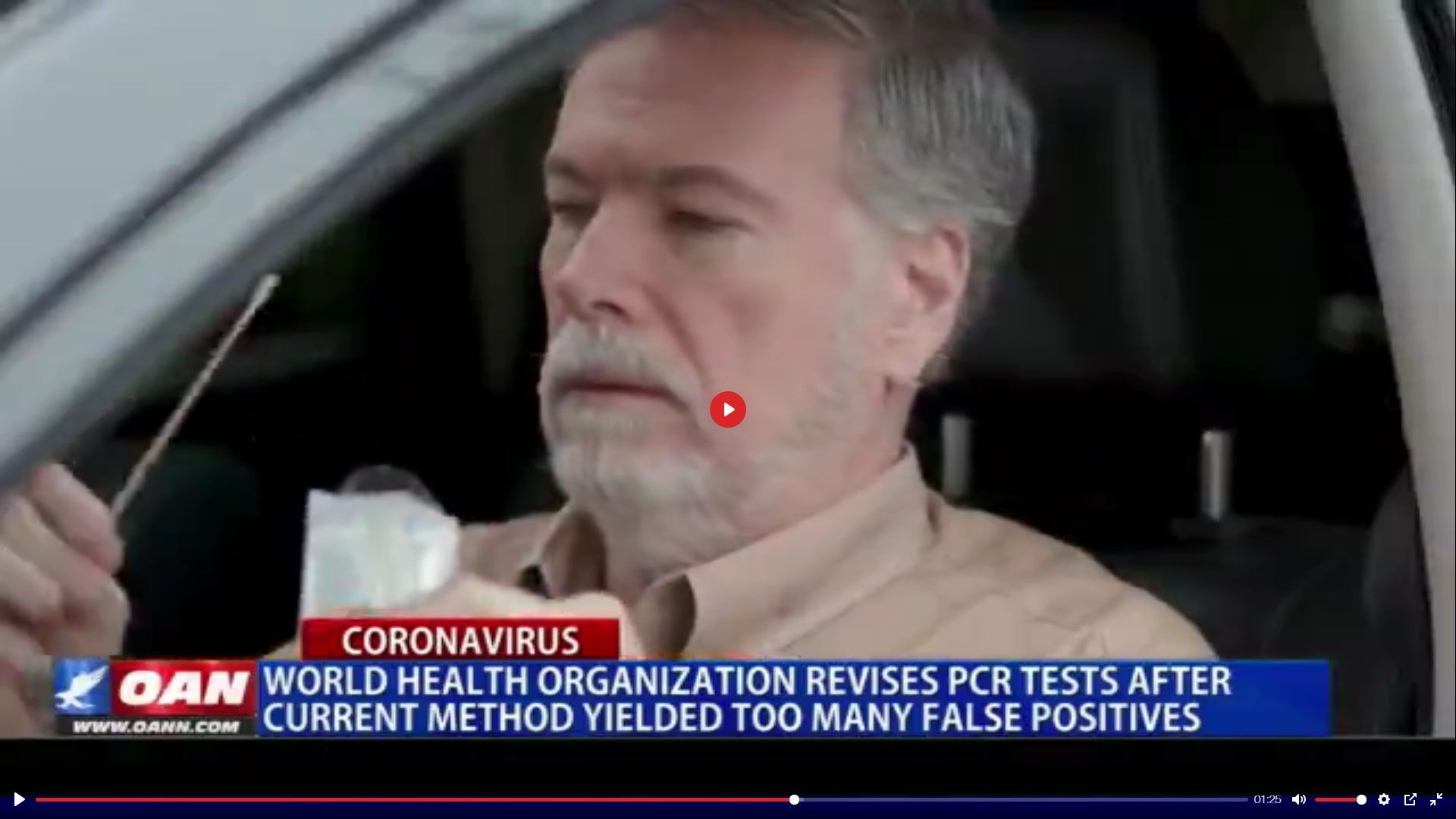 W.H.O. Revises PCR Tests After Current Method Yielded Too Many False Positives
OAN
2:15min
Released 2021
Hours after Joe Biden's inauguration, the World Health Organisation back tracked on it's use of Corona Virus testing methods. they have admitted that cases infections may have been dramatically inflated.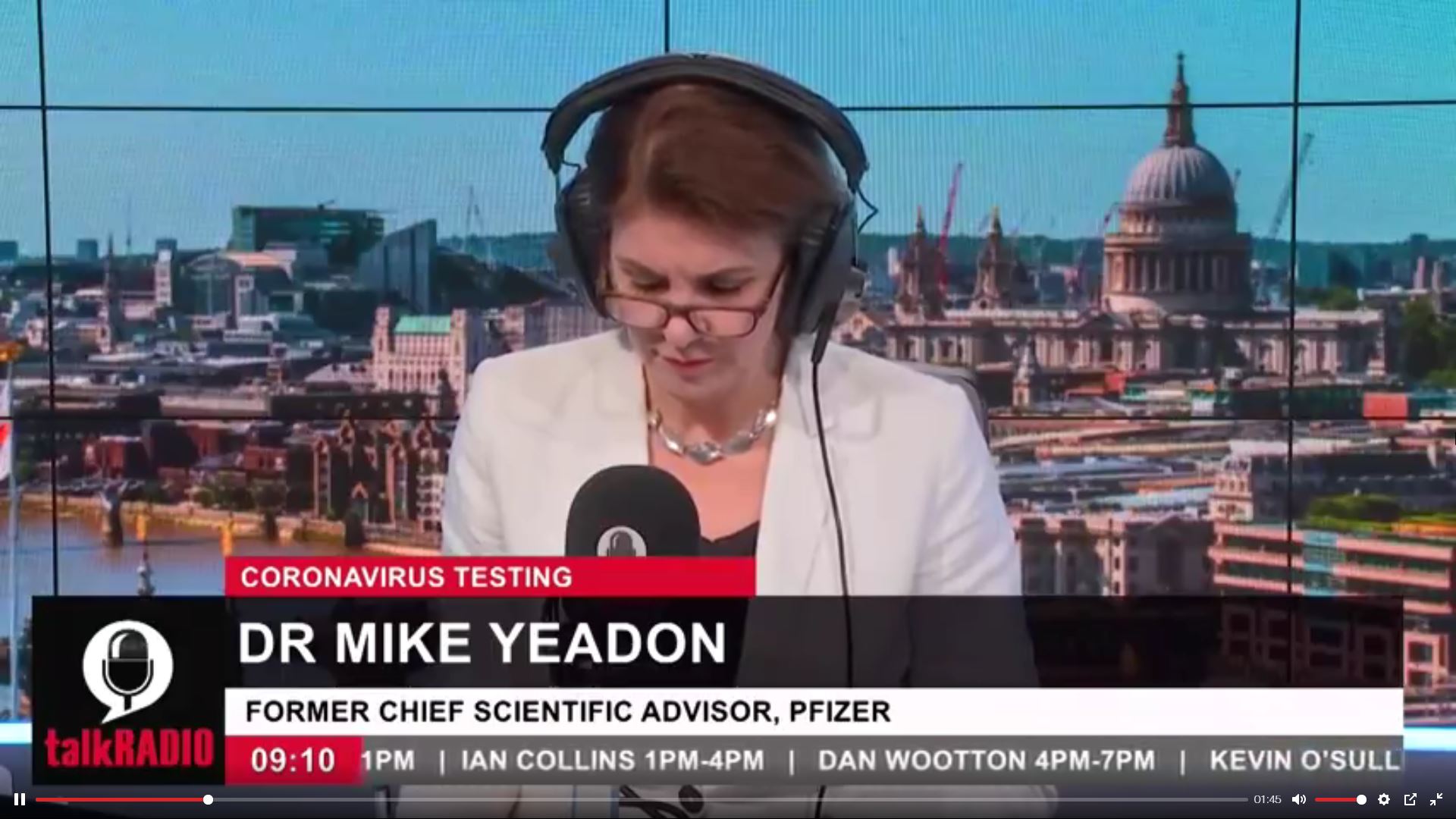 Dr. Michael Yeadon: Governments Are Using a Covid-19 Test With Undeclared False Positive Rates
Talk Radio – Interview with Dr Michael Yeadon
12:38min
Released 2020
The former scientific advisor at Pfizer, Dr Mike Yeadon, has reissued his challenge to the Health Secretary Matt Hancock regarding coronavirus testing. Speaking with Julia Hartley-Brewer, Dr Yeadon said the Government are "using a test with an undeclared false positive rate. That's dreadful.
"If you don't know what it is – shame on you."
Dr Mike Yeadon wants those who have tested positive for coronavirus to be tested again to eliminate the possibility of the test being a false positive.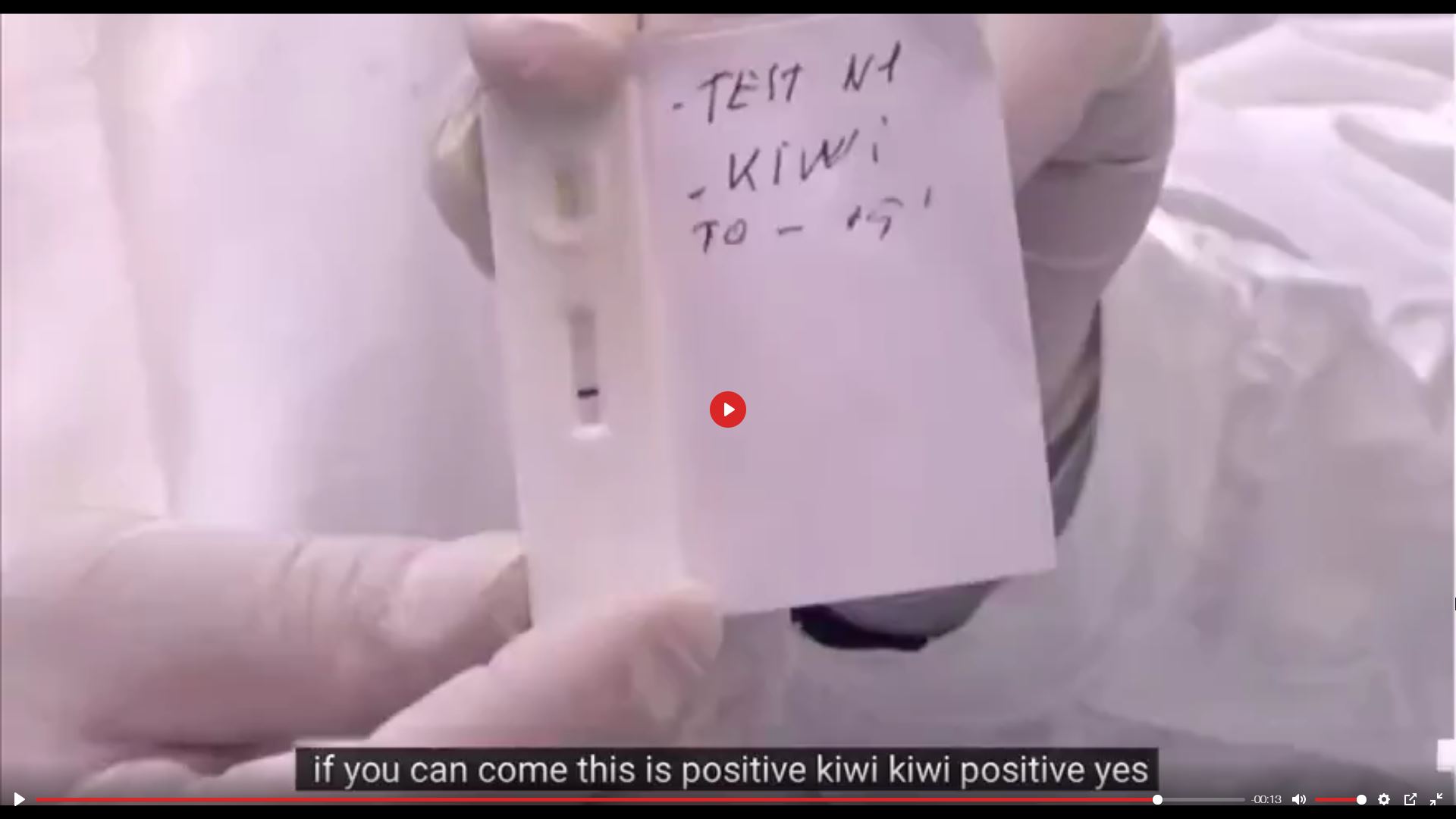 Kiwi Fruit Tests Positive with Lateral Flow Test
3:17min
Released 2020
Scientists in Italy show the inaccuracy of the 'lateral flow antigen rapid SARSCoV2 test' on a kiwi fruit.
The kiwi fruit is tests positive.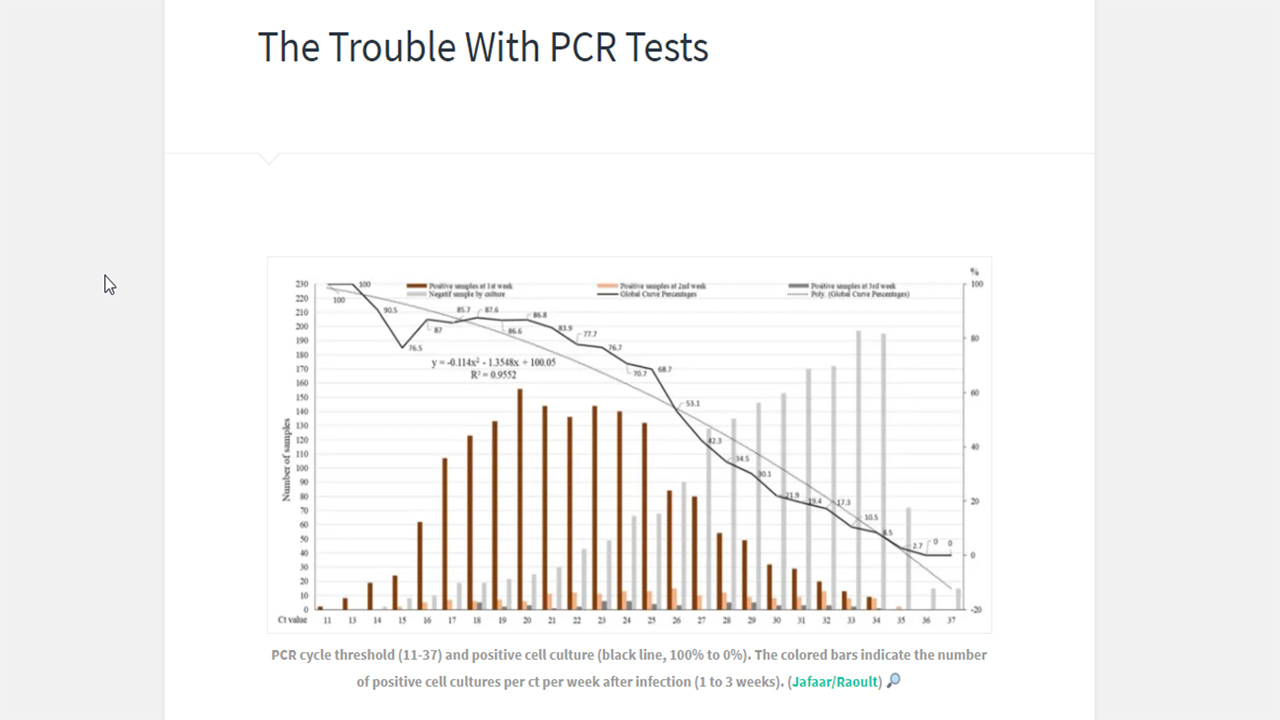 The Trouble With PCR Tests
Swiss Policy Research
Founded in 2016
(An independent, nonpartisan and nonprofit research group investigating geopolitical propaganda. SPR is composed of independent academics and receives no external funding other than reader donations. Our articles have been published by numerous independent media outlets and have been translated into more than two dozen languages.)
Back in March 2020, SPR explained that the highly sensitive PCR tests are prone to producing clinically false positive results and their individual predictive value may easily drop below 50%. The issues with PCR tests are numerous.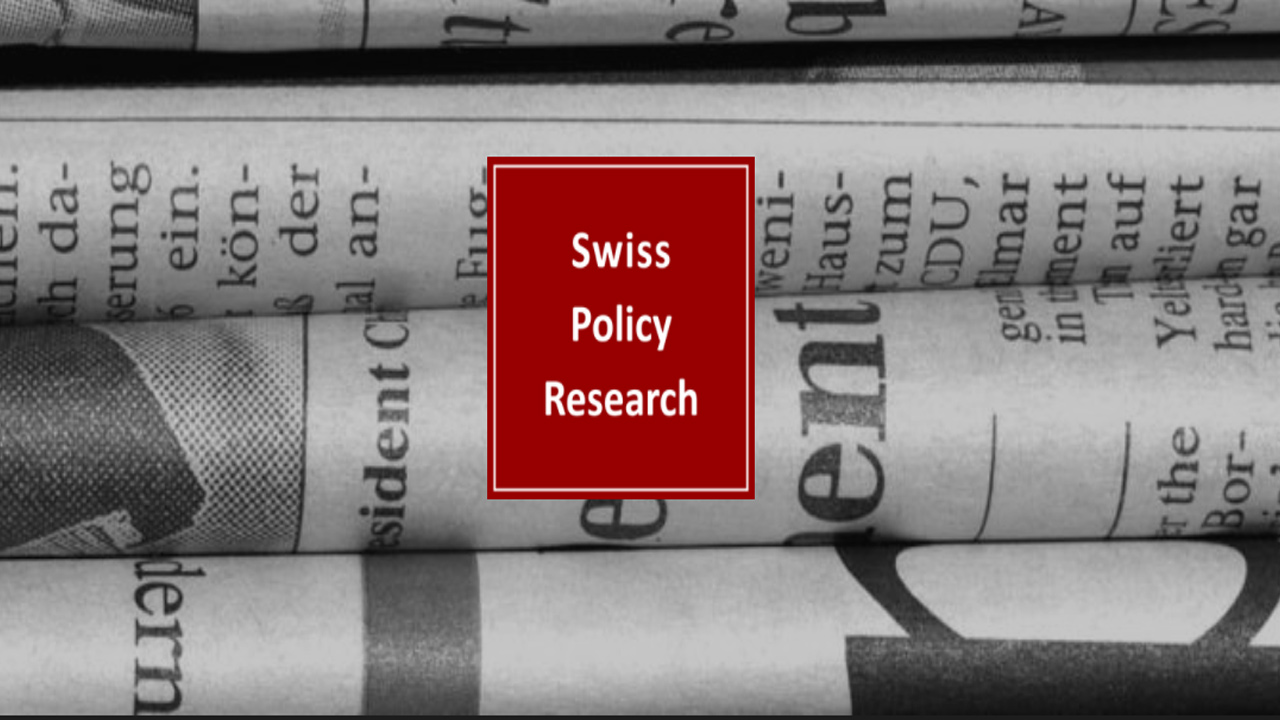 Are Face Masks Effective? The Evidence.
Swiss Policy Research
Up to date each month
An overview of the current evidence regarding the effectiveness of face masks.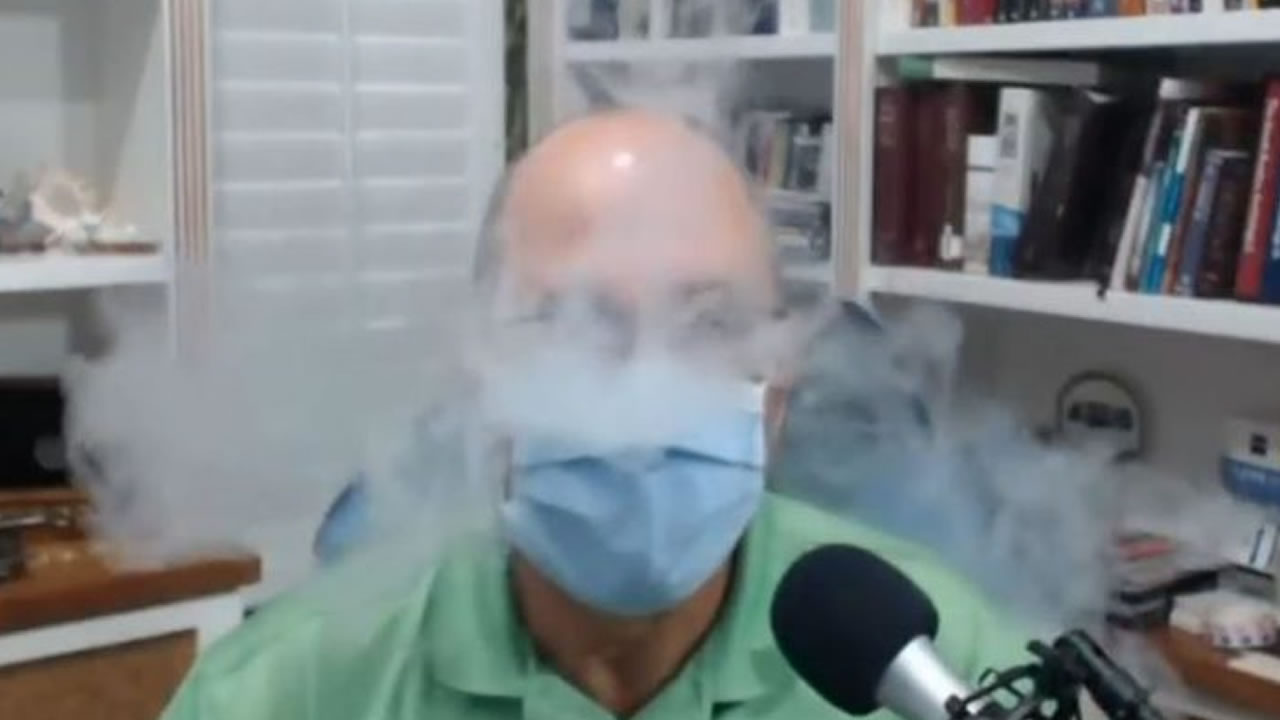 Doctor Shows Why Masks Don't Work Using Vaping as an example
Dr. Ted Noel
3min
Released 2020
Doctor Ted Noel, an anesthesiologist with 36 years experience wearing masks in operating rooms explains why masks don't work.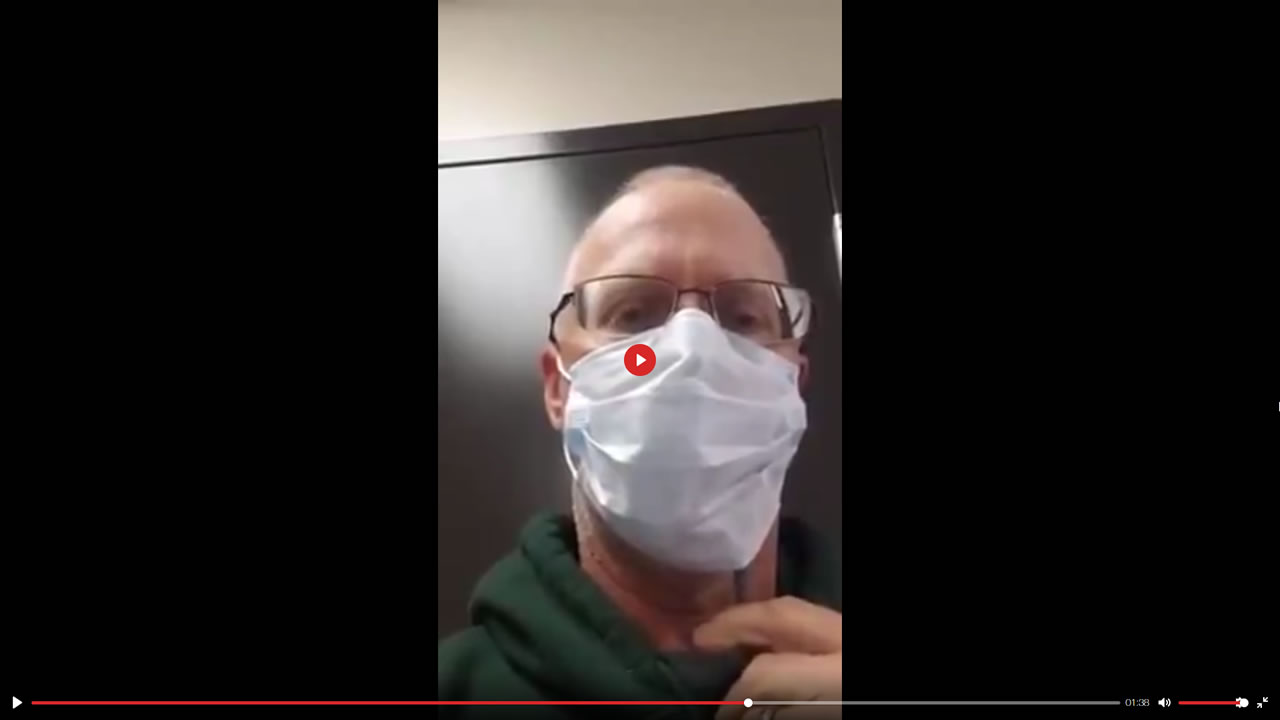 Mask vs. No Mask Test by OSHA Oxygen Level Standards
Ben Button
2:28min
Released 2020
Testing oxygen levels with OSHA approved equipment, using OSHA standards, while wearing mask vs. no mask.
Something everyone should consider regardless of your opinion on masks.
MEDICAL COMMUNITY SPEAKING OUT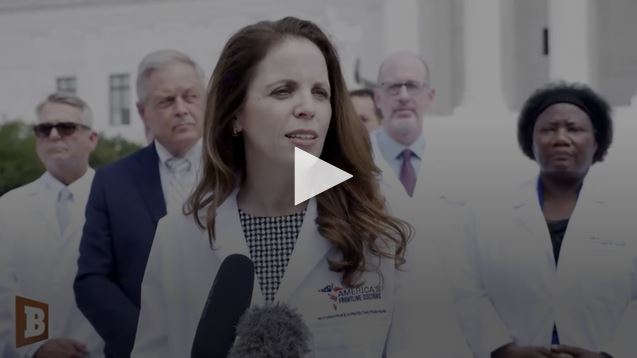 Doctors' Capitol Hill Coronavirus Press Conference
Breitbart.com
Released 2020
Facebook has removed a video posted by Breitbart News, which was the top-performing Facebook post in the world Monday afternoon 26th July, of a press conference in D.C. held by the group America's Frontline Doctors and organized and sponsored by the Tea Party Patriots. The press conference featured Rep. Ralph Norman (R-SC) and frontline doctors sharing their views and opinions on coronavirus and the medical response to the pandemic. YouTube (which is owned by Google) and Twitter subsequently removed footage of the press conference as well.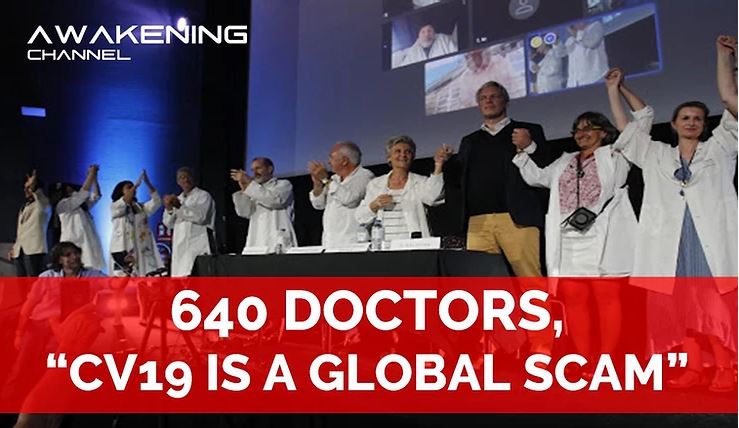 640 Doctors "CV19 IS A GLOBAL SCAM"
Awakening Channel
14min
Released 2020
English and Spanish Translation
It showed an international conference of professional health workers and doctors joined also by online participants, talking about the current status of many hospitals and governments around the world in dealing with the so-called pandemic. Clearly, the official narrative of this prefabricated crisis is now turning out to be fake and many scams have been happening related to the responses and the policies of the many governments of the world. *There is a movement underway to fear people into vaccinations. Videos that contradict this movement are being deleted from the internet. So far, BitChute is one of the alternative sites to post videos to avoid censorship.
ACU.org
Dan Erickson and Artin Massihi on Covid-19
Released 2020
A second video interviewing these two doctors, after their original video was taken down.
Before COVID-19 was even detected in the United States, Dan Erickson, a former emergency room physician who now co-owns Accelerated Urgent Care in Bakersfield, bought as many tests for the virus as he could. He knew it would be here eventually and wanted to be ready to test those who needed and wanted it.
Now, after testing thousands of people, he and his business partner, physician Artin Massihi, say they have enough data to draw some conclusions about COVID-19.
Their message: COVID-19 is more ubiquitous and less deadly than we think. It's similar to influenza and we should therefore reopen society and stop treating the situation like the lethal menace it was initially thought to be.
* Note: This video may not be available above to watch as it gets taken down by You Tube. *
New York Undercover Nurse Confirms COVID-19 Criminal Hoax
Deep State Exposed
1hr 10min
Released 2020
Erin Marie Olszewski is a Nurse-turned-investigative journalist, who has spent the last few months on the frontlines of the coronavirus pandemic.
* Note: This video may not be available above to watch as it gets taken down by You Tube. *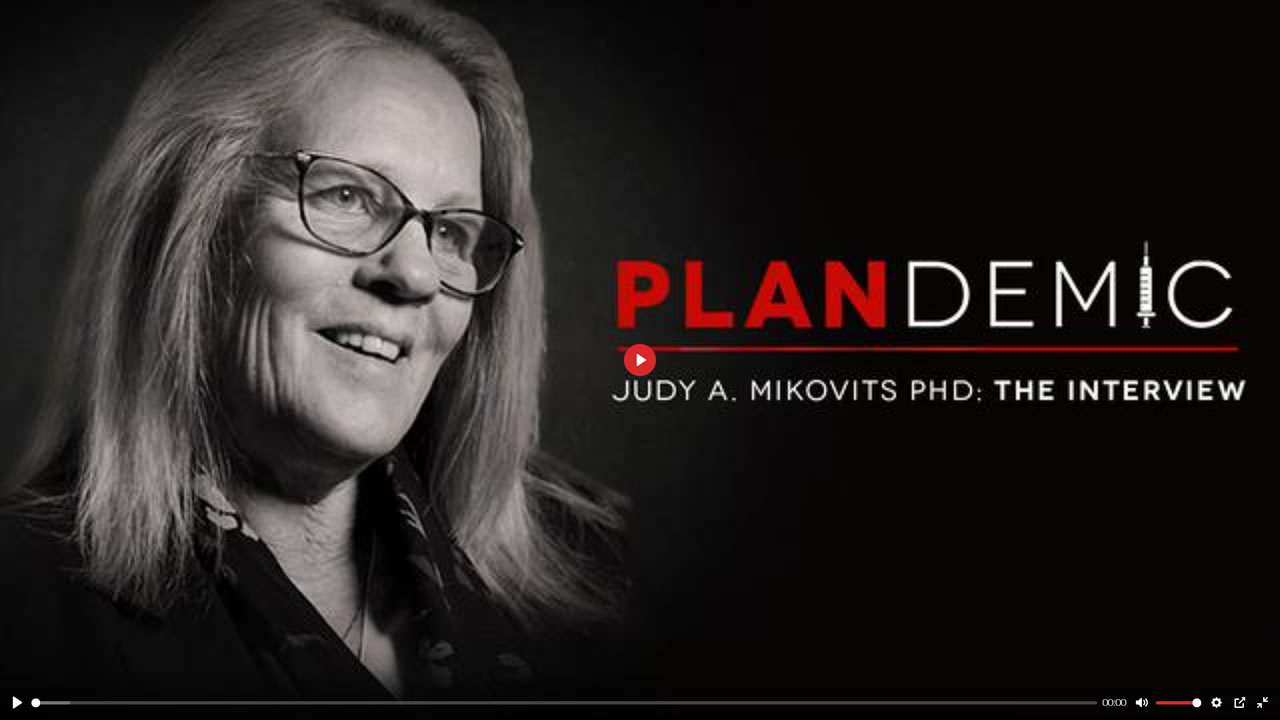 Plandemic
Dr. Judy Mikovits
26min
Released 2020
This short documentary suggests that the novel coronavirus pandemic is part of a larger conspiracy to encourage worldwide vaccinations. While the doc in question, Plandemic, has been repeatedly debunked by scientists and doctors, many users have ignored these warnings and now believe that a cabal of billionaires has organized the outbreak to satisfy their hidden agenda. Over the past few days, YouTube has repeatedly removed clips from the Plandemic documentary, but that hasn't stopped curious viewers from figuring out how to watch Plandemic — even at their own peril.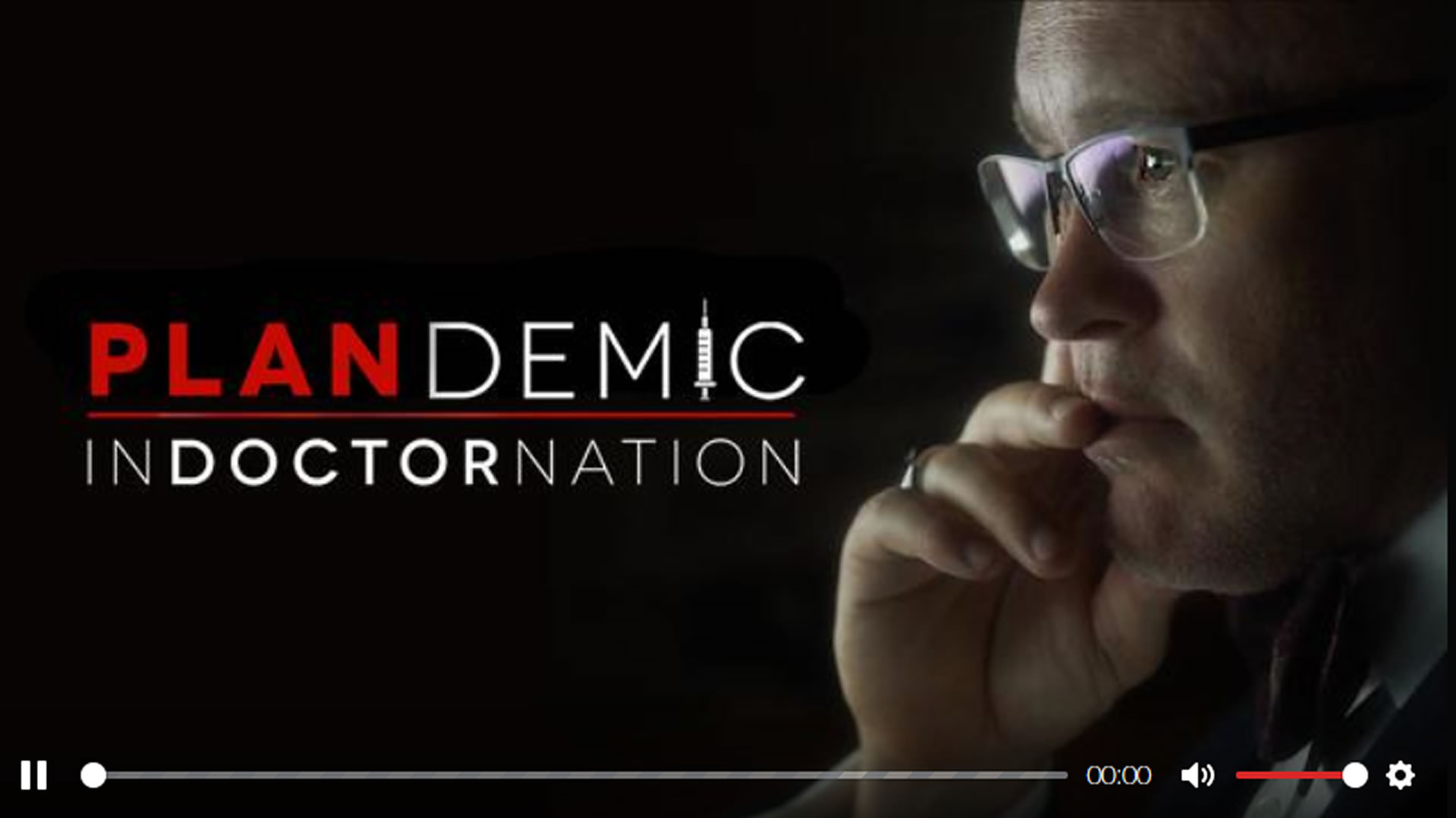 Plandemic 2
Mikki Willis
1hr 15min
Released 2020
Guided by the meticulous work of Dr. David E. Martin, Plandemic 2: Indoctornation, tracks a three decade-long money trail that leads directly to the key players behind the COVID 19 pandemic. Plandemic II connects the dots between all forms of media, the medical industry, politics and the financial industry to unmask the major conflicts of interests with the decision makers that are currently managing this crisis.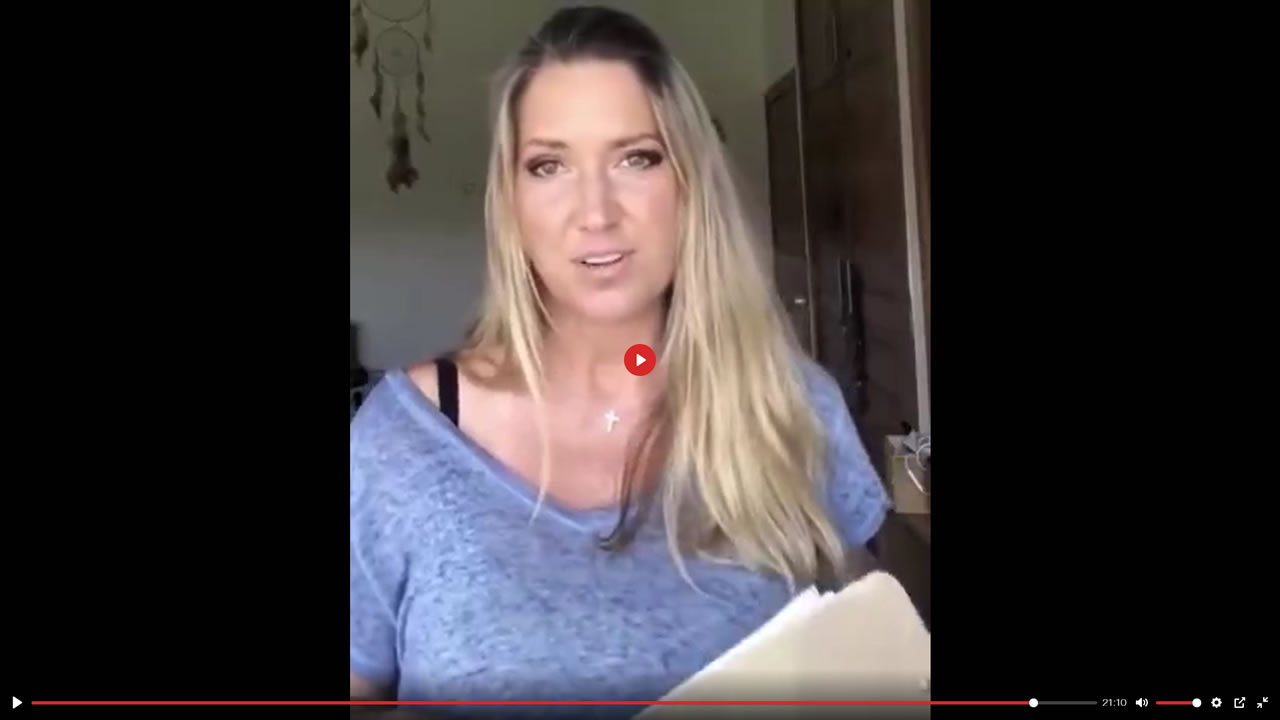 Covid-19 Vaccine Recodes Genetics & Makes Us GMO! Dr Explains
Dr. Carrie Madej
22min
Released 2020
Vaccine Information on Covid19, nanotechnology, smart phone health apps, rDNA, rRNA, patenting GMO from Dr. Carrie Madej, Doctor of Osteopathy and Internal Medicine Specialist.
Recombinant DNA (rDNA) molecules are DNA molecules formed by laboratory methods of genetic recombination (such as molecular cloning) to bring together genetic material from multiple sources, creating sequences that would not otherwise be found in the genome. Immortalized cells (also called continuous cells or cell lines) are primary cells whose telomeres and/or tumour suppressor genes have been altered. Tumour suppressor genes (e.g. p53 and Rb) are important for signalling the cell to stop dividing when the likelihood of DNA damage is higher (i.e. after multiple cell cycles, read more about the cell cycle on our knowledge base). In the case of immortalized cells, these genes have been knocked down or their function inhibited so that the cell is able to keep dividing indefinitely. S NVIC.org information on vaccines.
Links to her information found on link to this video.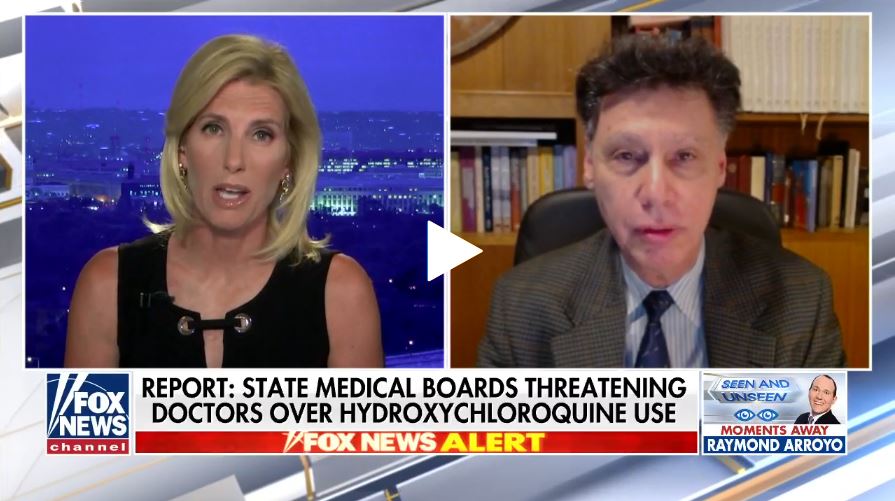 Doctors' Capitol Hill Coronavirus Press Conference
Fox News / Dr Harvey Risch
Released 2020
Dr. Harvey Risch, an epidemiology professor at Yale School of Public Health, said on Tuesday that he thinks hydroxychloroquine could save 75,000 to 100,000 lives if the drug is widely used to treat coronavirus.
"There are many doctors that I've gotten hostile remarks about saying that all the evidence is bad for it and, in fact, that is not true at all," Risch told "Ingraham Angle," adding that he believes the drug can be used as a "prophylactic" for front-line workers, as other countries like India have done.
Risch lamented that a "propaganda war" is being waged against the use of the drug for political purposes, not based on "medical facts."
Forensic Doctor Destroys Media Lies: 'Nobody Died of Covid in Hamburg without Previous illnesses'
RAIR FOUNDATION USA
5min
Released 2020
Prominent forensic medicine professor Klaus Püschel has vast experience in autopsying individuals who have died with the Chinese coronavirus in Hamburg, Germany. During an appearance German television, the professor stunned the audience by claiming that the hysteria over the coronavirus is "completely exaggerated," as all fatalities he examined had serious previous illnesses which would have soon resulted in death with or without the virus. Püschel stated that there is no "killer virus."
MORE INFO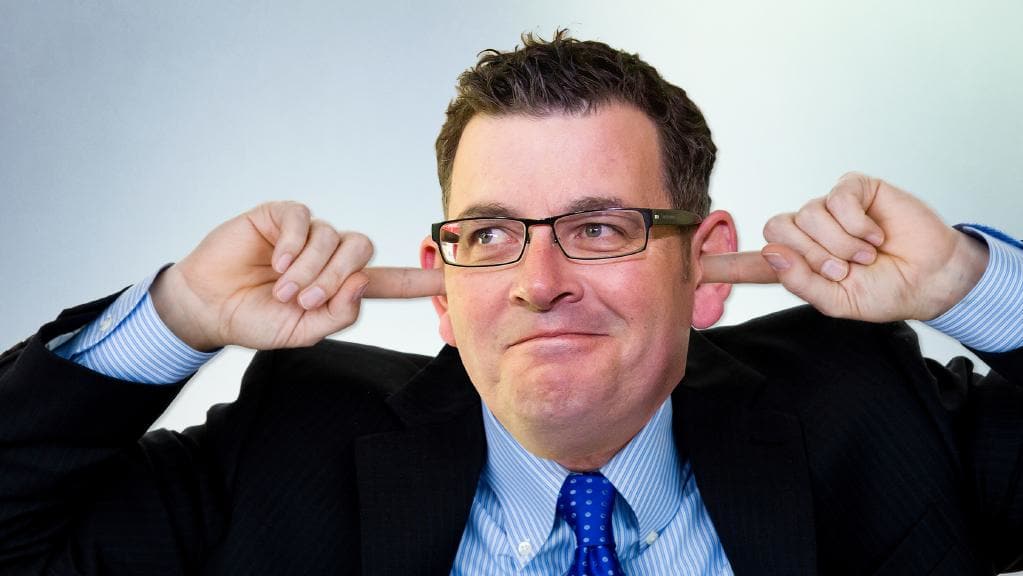 A Doctors' Open Letter to Australian Premier to the State of Victoria- Daniel Andrews
13 Victorian Medical Professionals
Letter written September 2020
Dear Premier,
We, the undersigned, are senior medical practitioners of various specialities who practice in Victoria and are deeply concerned with the Victorian government's management of the SARS-CoV-2 (COVID-19) viral pandemic as a public health issue.
The purpose of this letter is to make you aware that NOT all medical practitioners are in agreement with the Chief Medical Officer and the Victorian government regarding the most effective way to control this disease. We believe that an alternative medical response is required that reflects what we know about the spread of the virus, those who have died from it, and the impact that the stage 3-4 lockdown restrictions are having on the physical and mental health of the general population….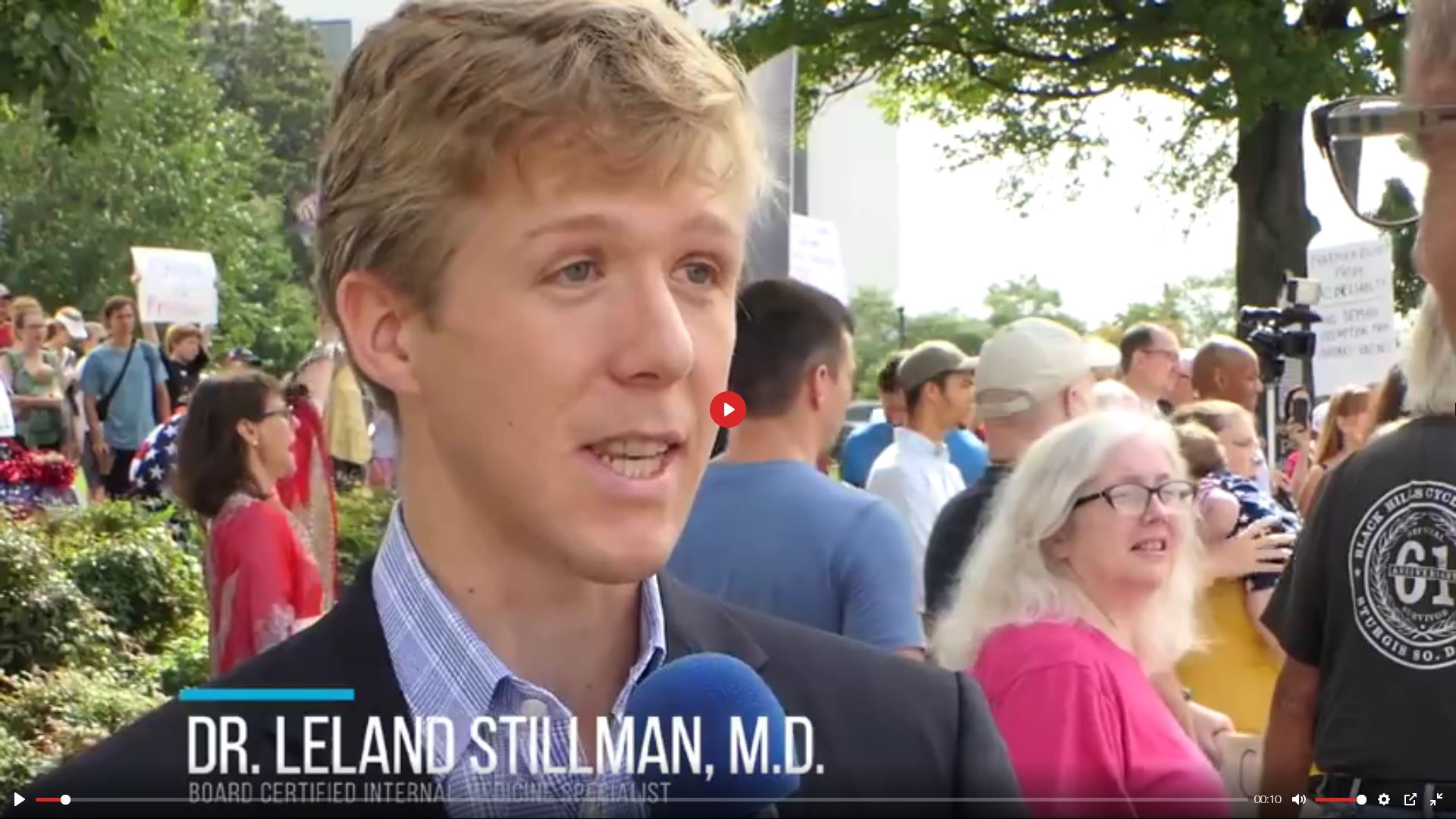 Young doctor explains why he's against forced COVID-19 vaccine
Lifesite News
8:15min
Released 2020
A COVID-19 vaccine should not be mandatory, and getting people to take it "serves certain special interests," a young medical doctor told LifeSiteNews.
News sources that are challenging the mainsteam narrative.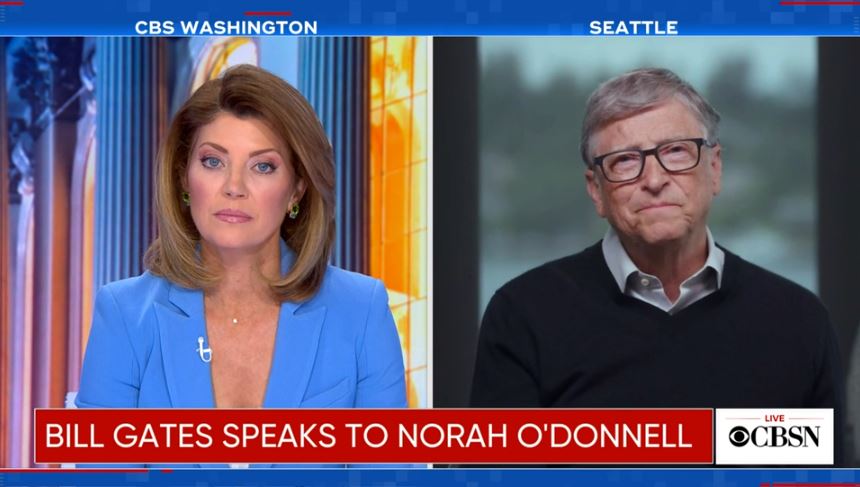 Multiple vaccine doses could be necessary to protect from coronavirus, Bill Gates says
CBSN
28min
Released 2020
Microsoft co-founder Bill Gates said Wednesday that people could need multiple doses of a potential coronavirus vaccine to immunize themselves from the coronavirus. If necessary, the multiple doses could require more than 7 billion vaccinations to be administered worldwide.
"None of the vaccines at this point appear like they'll work with a single dose," Gates said. "That was the hope at the very beginning."
Norah O'Donell goes on to ask Bill Gates some pretty pointed questions about the vaccine testing and horrendous side effects already being reported in test subjects.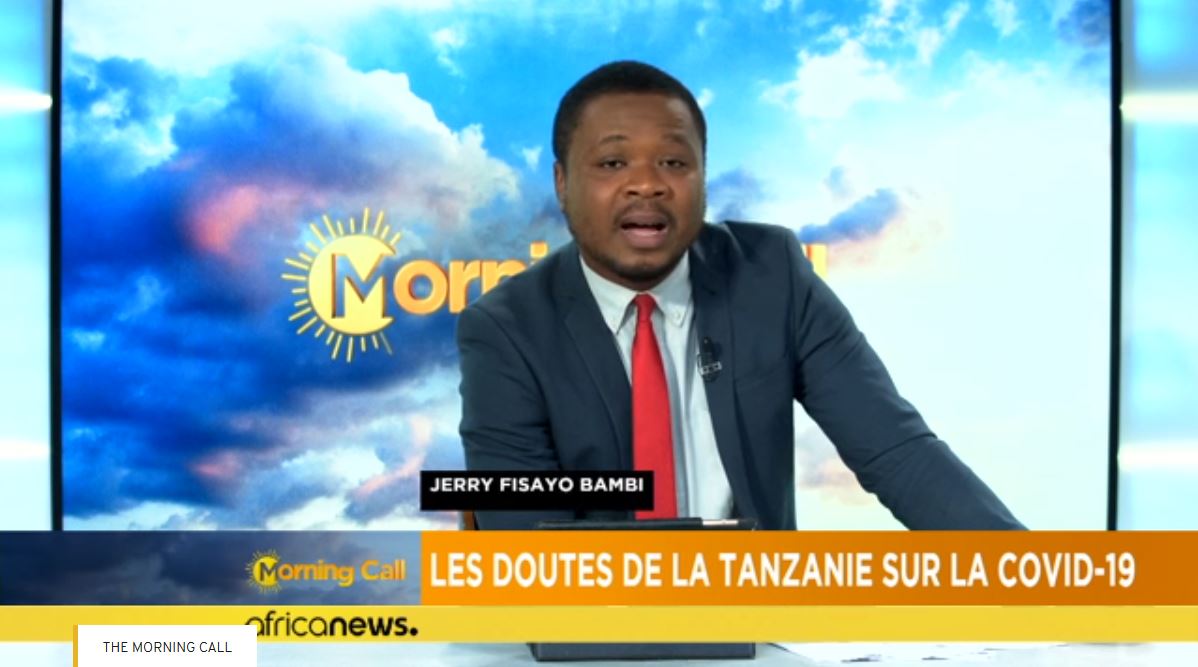 Tanzania: goat, paw paw, jackfruit test positive for coronavirus
AfricaNews.com
6min
Released 2020
There has been a top and controversial sacking in Tanzania. Head of the country's national health laboratory in charge of coronavirus testing was suspended, a day after President John Magufuli questioned the accuracy of the tests.
On Sunday President Magufuli, who has consistently downplayed the effect of the virus shocked the world when he said animals, fruits and vehicle oil had been secretly tested at the laboratory. Now, take a read at some of the specific things he said had been tested. A papaya, a quail and a goat. All of them he says had been found to be positive to Covid-19.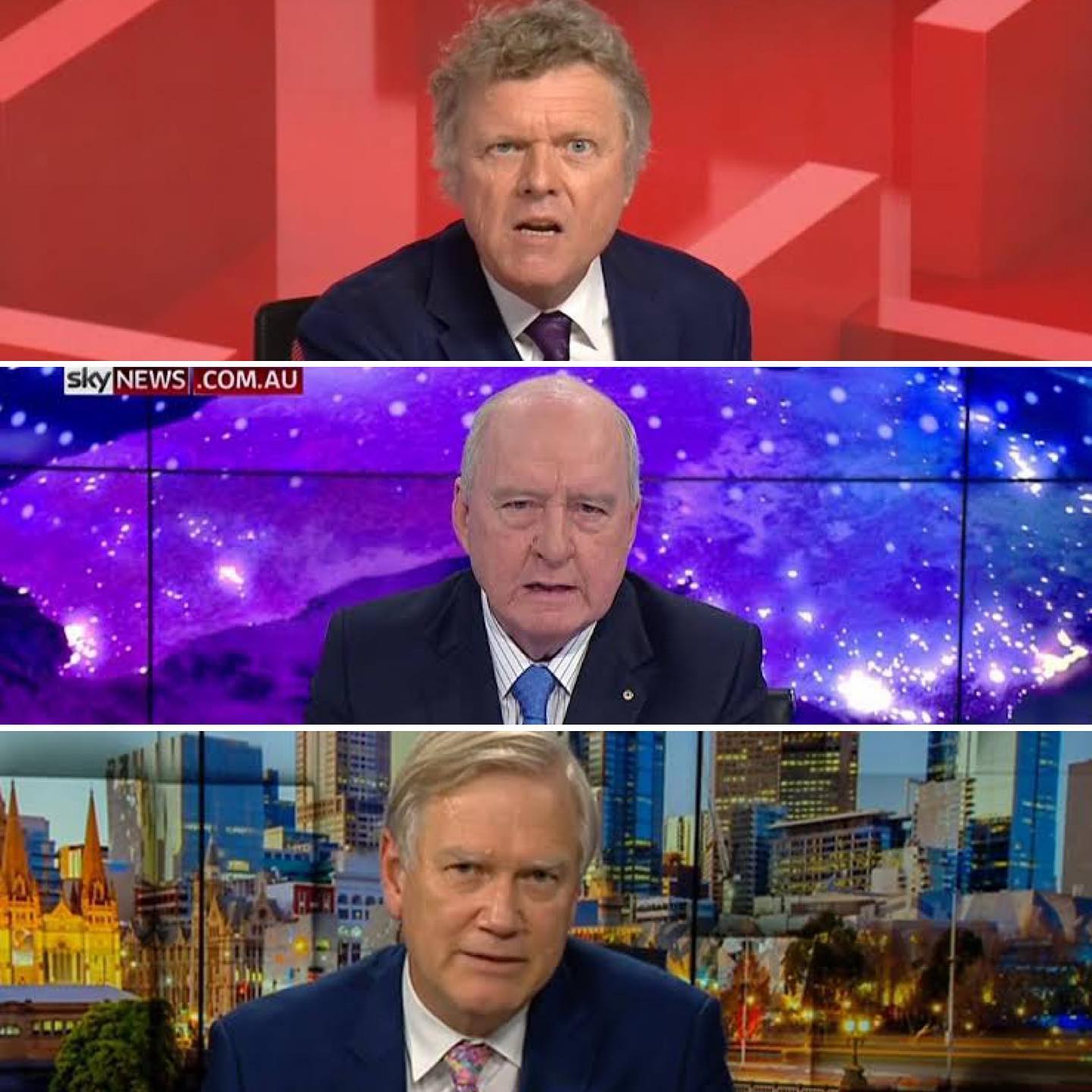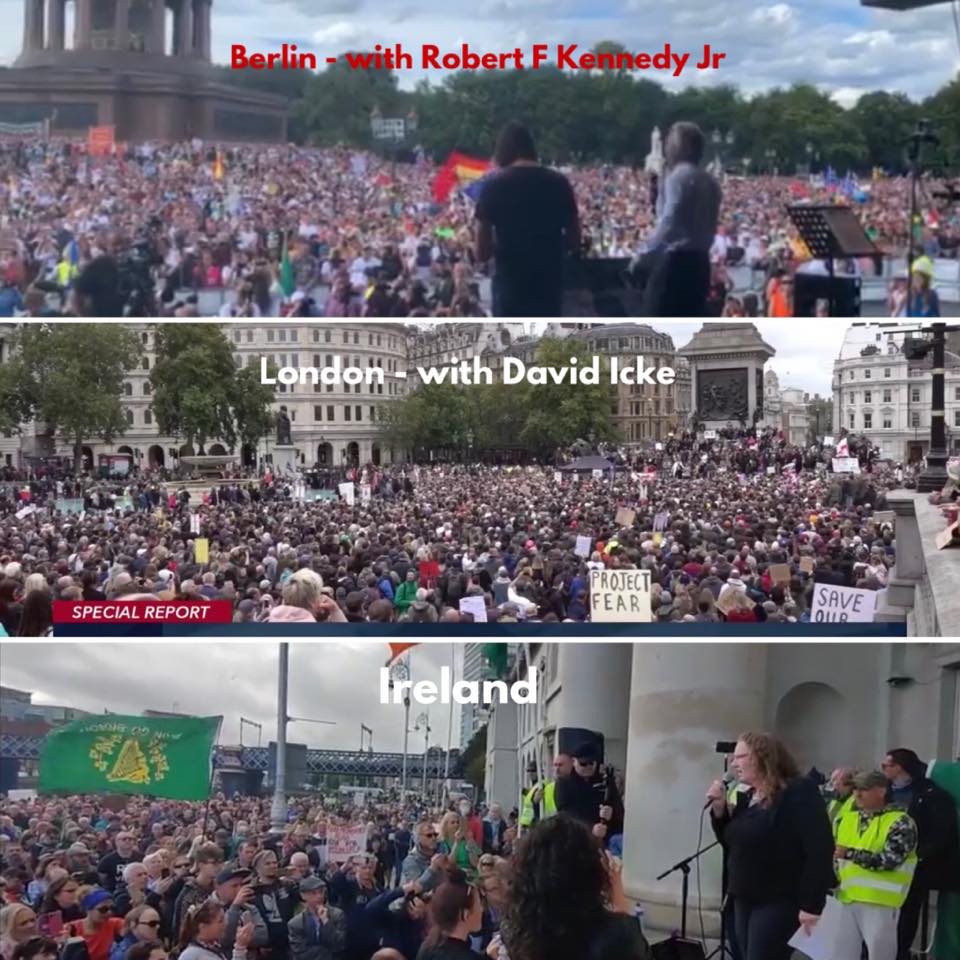 Mass Global Protests
The Highwire
4 hours
Released 2020
In September 2020, huge protests began in Berlin, Ireland, Denmark and London, followe by each capital city in Australia. A lot of this footage has been removed on platforms like Facebook and Youtube and replaced with MSM news reporting way smaller numbers, inflated CV cases post protest and deleted entire You Tube channels.
Proposed Safety Changes for Back to School in Portland, USA
Gregory-Portland ISD
3min
Released 2020
G-PHS students will return to school based on group and/or grade level in accordance with G-PISD's District Phase-In plan. This video provides an overview of the PODS system, and other safety measures, for students and parents in advance of the return to campus at a middle school in Portland, Oregon, USA.
DATA & STATISTICS WEBSITES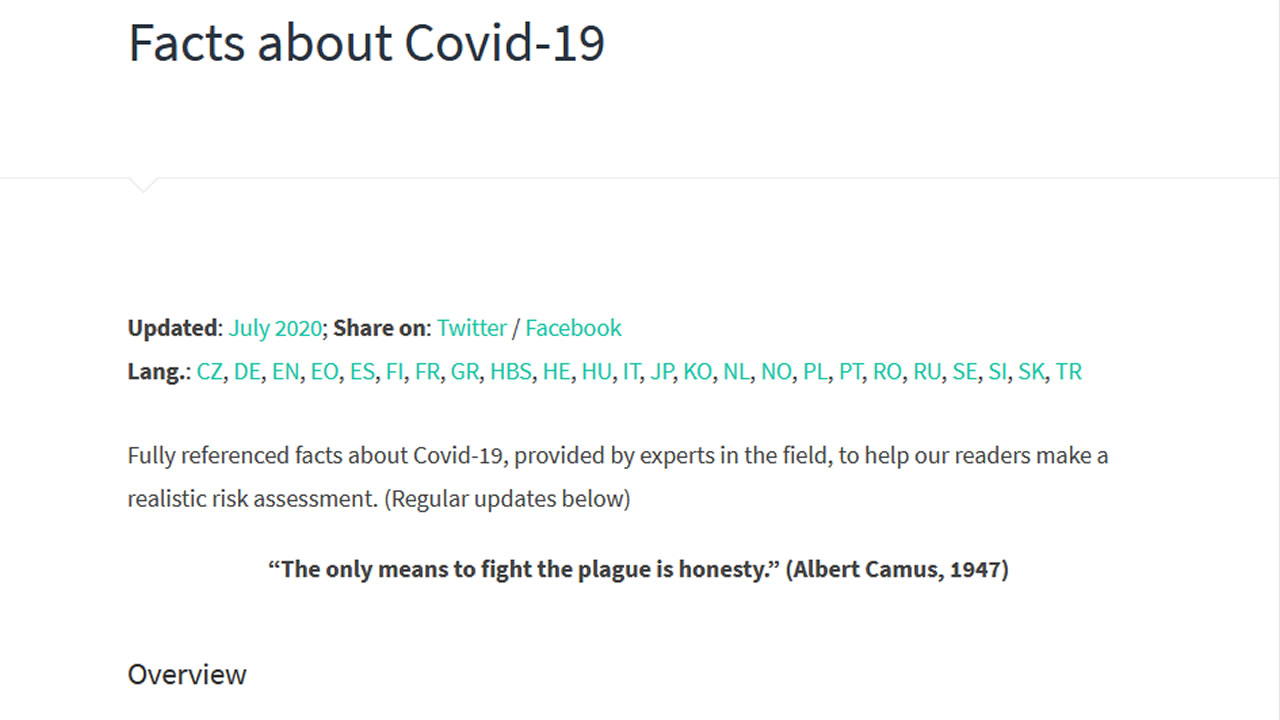 Fully referenced facts about Covid-19, provided by experts in the field
Swiss Policy Research
Released 2020
Fully referenced facts about Covid-19, provided by experts in the field, to help our readers make a realistic risk assessment.
This article is very in depth.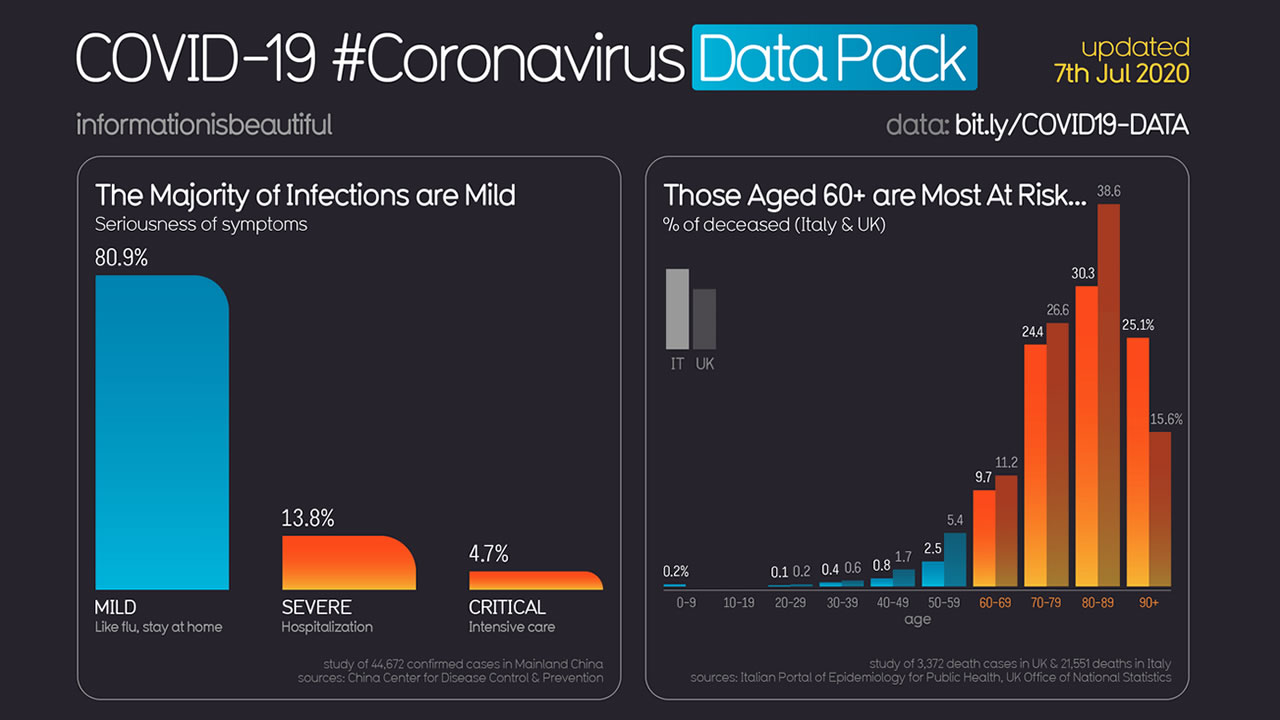 Covid-19 Infographic Datapack – Information is Beautiful
Dr. Carrie Madej
Visual Data Article
Released 2020
One of the most visually striking websites showing all the current data on COVID19. Very easy to understand. Eye opening and compelling data.
Documentaries and interviews about topics happening during the pandemic that are perhaps intertwined.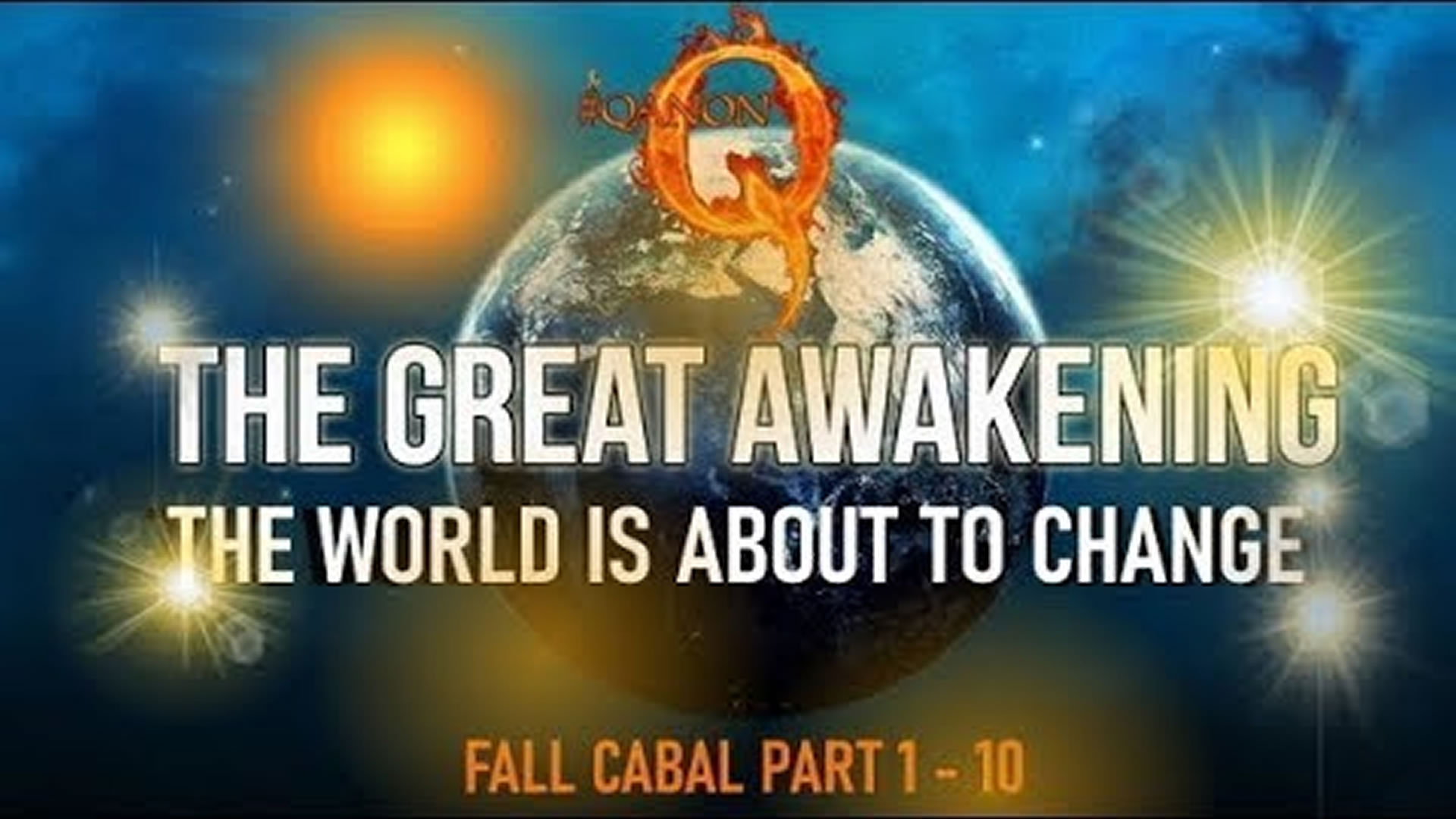 The Fall of the Cabal
Janet Ossebaard
10 parts
Released 2020
The End of the World As We Know It … The Fall of the Cabal
Documentary by award winning researcher Janet Ossebaard.
* Note: This video may not be available above to watch as it gets taken down by You Tube. *
The Journey Of Self Management: How To Achieve Success In Business, Your Body & Life
London Real / Paul Chek
Released 2020
Paul Chek is a world-renowned expert in the fields of corrective and high-performance exercise kinesiology, stress management and holistic wellness. For over thirty years, Paul's unique, integrated approach to treatment and education has changed the lives of many of his clients, his students and their clients.
By treating the body as a whole system and finding the root cause of a problem, Paul has been successful where traditional approaches have consistently failed. Paul is the founder of the CHEK (Corrective Holistic Exercise Kinesiology) Institute.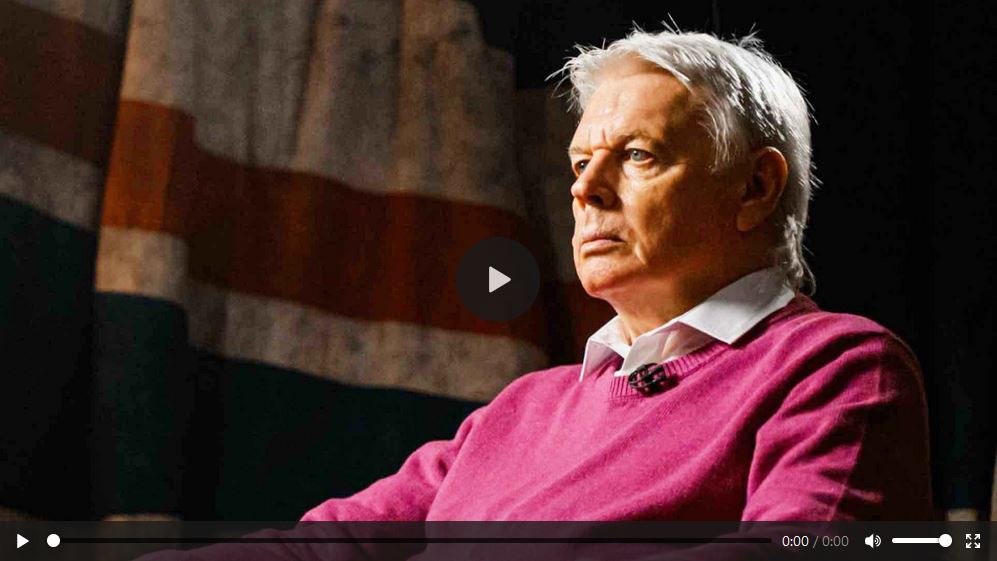 The Truth Behind The Coronavirus Pandemic, COVID-19 Lockdown & The Economic Crash
London Real / David Icke
1hr 59min
Released 2020
n this interview, David talks extensively about the Coronavirus (Covid-19), how governments manipulate their citizens and the wider agenda behind social control and a Surveillance Society; in a wide-ranging session, watch London Real's founder and host Brian Rose and David engaging across a range of conspiracy-related themes.
Offering more than meets the eye on first glance, David Icke is a man with serious credentials and a challenging perspective on our species and planet.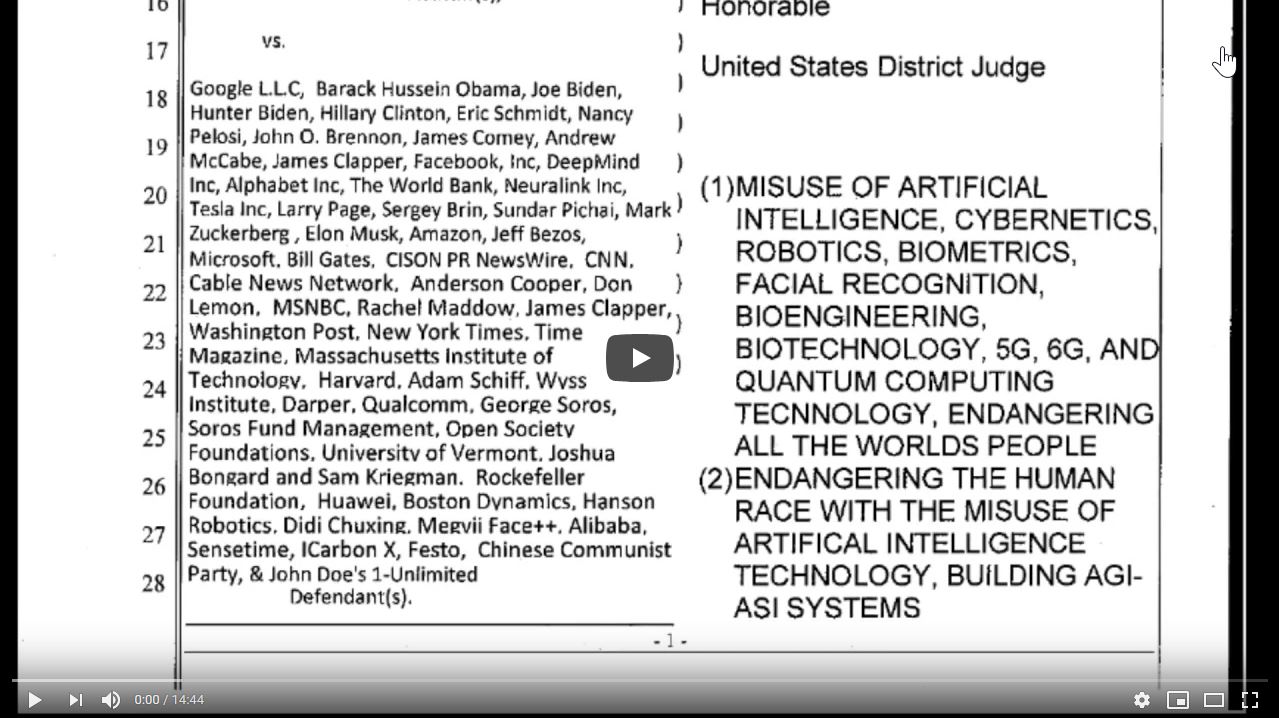 Law Suit Case No.: 19CV2407 CAB AHG
Parsa vs Google et al
14min
Released 2020
A video accompanied by music, scrolling through an insane case file handed in December 2019 where Cyrus A. Parsa of The Al Organization, is sueing…. half the world!
Parsa v. Google.pdf
Original Document:
https://drive.google.com/file/d/18o22AhtQDoK1FlcYIwWlSaF4AD2n24Jx/view
POPULAR MEMES / INFOGRAPHICS / IMAGES
Some confirmed and some not. Research further yourself.
SCROLL UP TO TOP MOBILE MENU FOR MORE!
ABOUT
This simple website has be designed with the curious person in mind. The person that is not easily led by 'conspiracy theories' and takes what the mainstream media say with a grain of salt. For people that research subjects on both sides of the fence, then use logic and critical thinking to form an educated opinion.