AUSTRALIAN LEGAL RIGHTS DURING CV
As an individual or business, you actually have way more rights than you think.
Businesses want to do the best for their customers and staff. Individuals want to know what power they also have.
The reality is that government mandates and directives are not law. State and federal mandates and directives can often contradict each other AND you have more basic rights than what you think (for example under natural laws).
The below information has been collaborated by several awesome people and made available here on APOV.
MASKS – QLD CHIEF HEALTH OFFICER DR. JEANETTE YOUNG
Queensland Health Minister Dr Jeanette Young making it clear that Mask exemptions are up to the individual. Common sense applies for each person to make up their own mind.
Most important quotes written in adjacent image.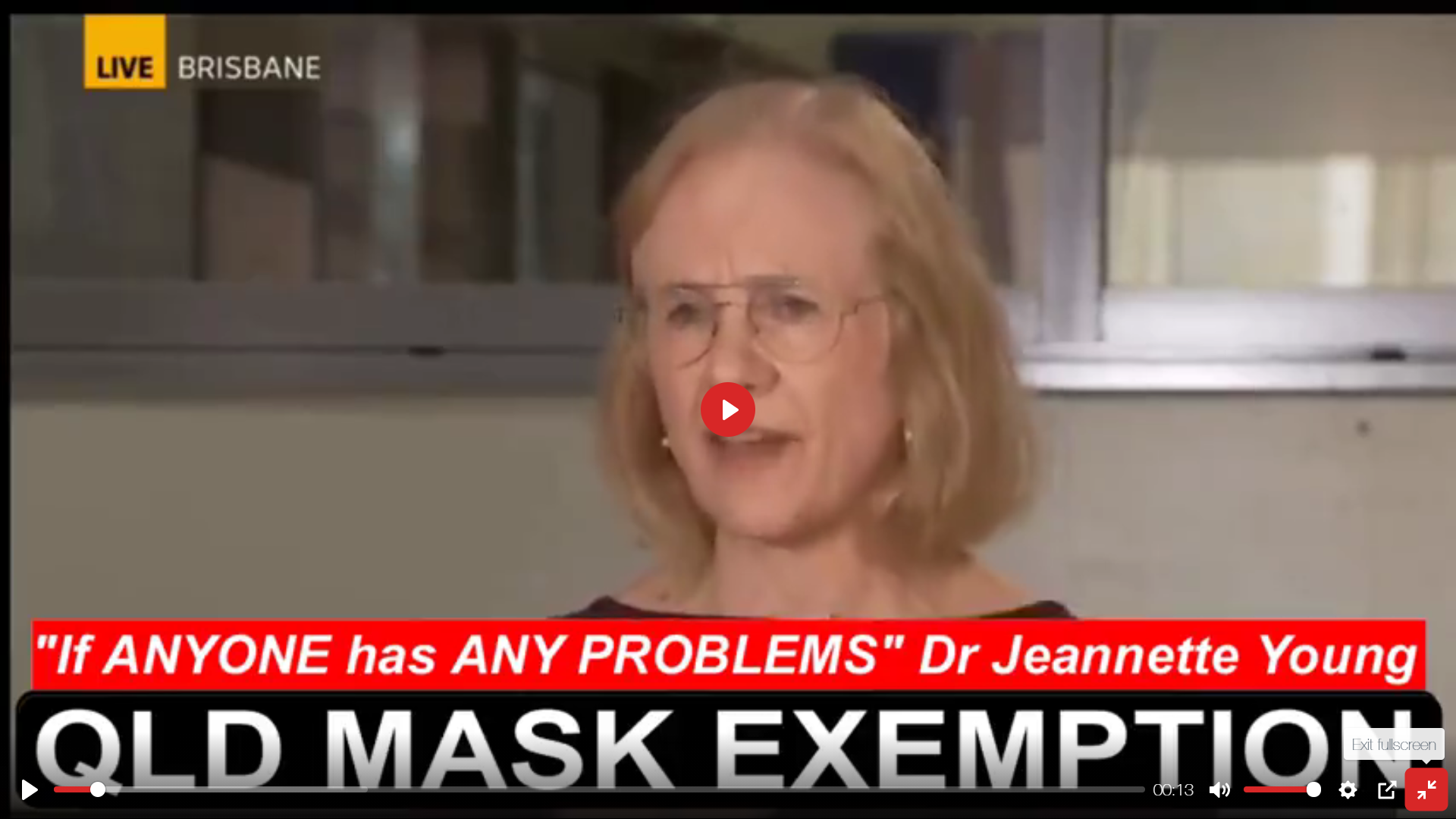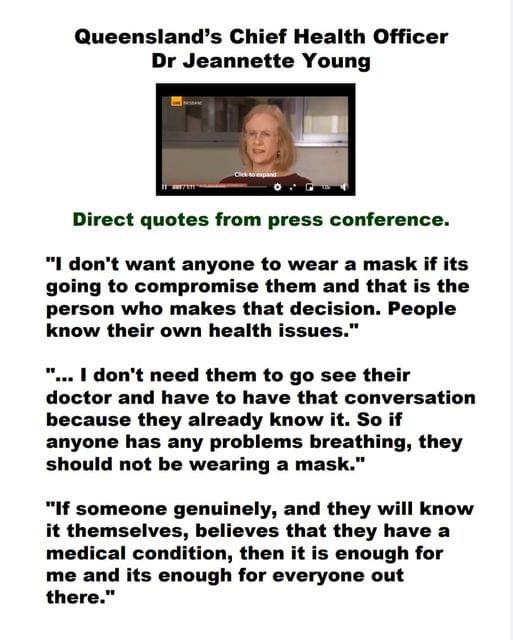 5 KEY LINKS – QR CODES, MASKS, FINES
MANDATORY QR CODES
1. Businesses have been told that the QR check-in is 'mandatory', however, this is NOT a legal mandate. It is actually illegal to enforce people to check in with a QR code or to refuse service to a person who doesn't scan the QR code (Amendment to Section 94H of the Federal Government Privacy Act 1988). The penalty for enforcing QR scanning or service can be a 5-year jail term or 300 penalty units (PRIVACY ACT 1988 SEC 94 H).
www5.austlii.edu.au/au/legis/cth/consol_act/pa1988108/s94h.html
STATE VS FEDERAL LAWS
2. As state and federal laws can contradict each other, it's good to know that federal laws override and invalidate conflicting state laws and business directives, including the ones demanding the "COVIDSafe" QR check in (Section 109 of the Commonwealth Constitution).
https://constitutionwatch.com.au/section-109-notes/
BUSINESSES REFUSING CUSTOMERS WITHOUT MASK
3. You can be fined $5000, for refusing  goods or services to people NOT wearing a mask. This is because customers may have a lawful exemption such as a medical condition. As a business owner, you are not lawfully able to ask customers for PROOF of their medical exemption, as that information is protected under the Privacy Act. However, you can ask if they have a medical exemption, be aware under the Privacy Act that they are not required to respond (Disability Discrimination Act 1992 sec 24,25,26).
www.legislation.gov.au/Details/C2018C00125
PERSON DOES NOT HAVE TO PROVIDE PERSONAL INFORMATION
4. It is actually unlawful to discriminate against someone who is not wearing a mask or refuses to supply their personal information if you are allowing other members of the public to enter your premises (The Charter of Human Rights and Responsibilities Act – Part 2 Section 8). Under this Act, we are all equal before the law without discrimination and has the right to protection against discrimination.
www.legislation.gov.au/Details/C2017C00143
MASKS DON'T WORK
5. There is a large amount of peer reviewed and anedotal evidence to show Masks to not protect your from Coronavirus.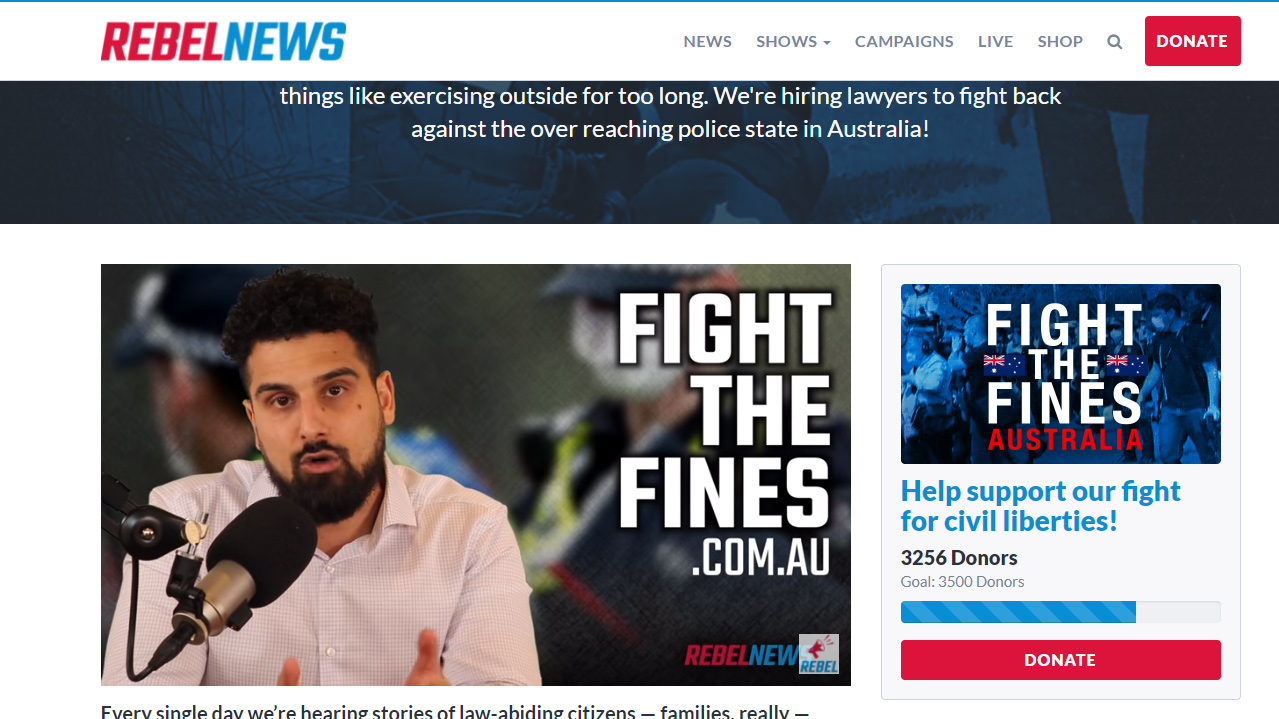 Every single day we're hearing stories of law-abiding citizens — families, really — who are being ticketed and fined by overzealous police.
Enough is enough!
Rebel News Australia has decided to crowdfund lawyers for Australians who want to fight back against their outrageous tickets.
HUGE OUT OF COURT SETTLEMENT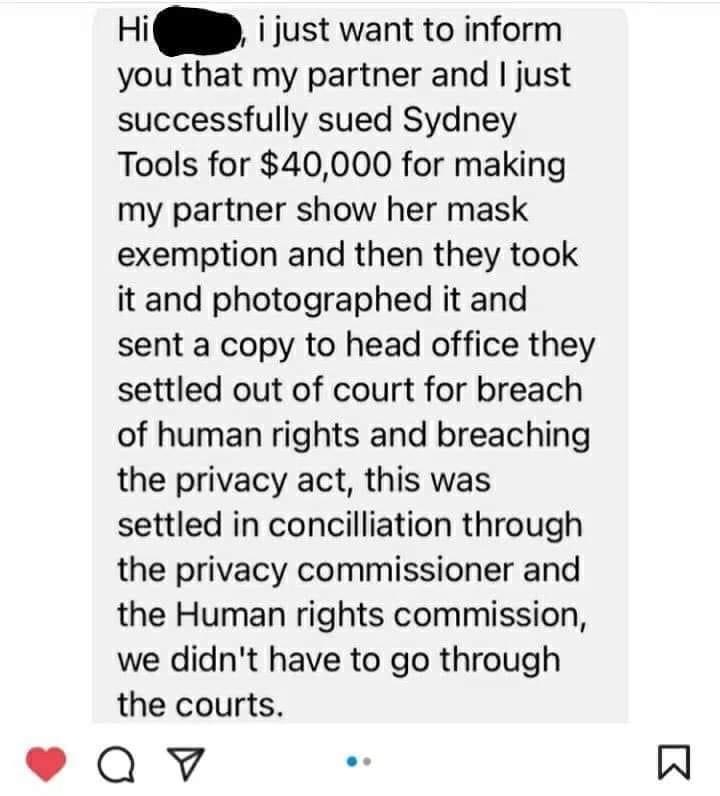 Detailed document outlining what businesses need to know to protect themselves during these trying times.
PRIVACY & BIOSECURITY ACTS – PDF & QR CODES
Get people to scan your QR codes and empower people and businesses to know the power they have in these times.
Click the image or PDF link below to open a PDF with clickable links.
Ref: Just the Messenger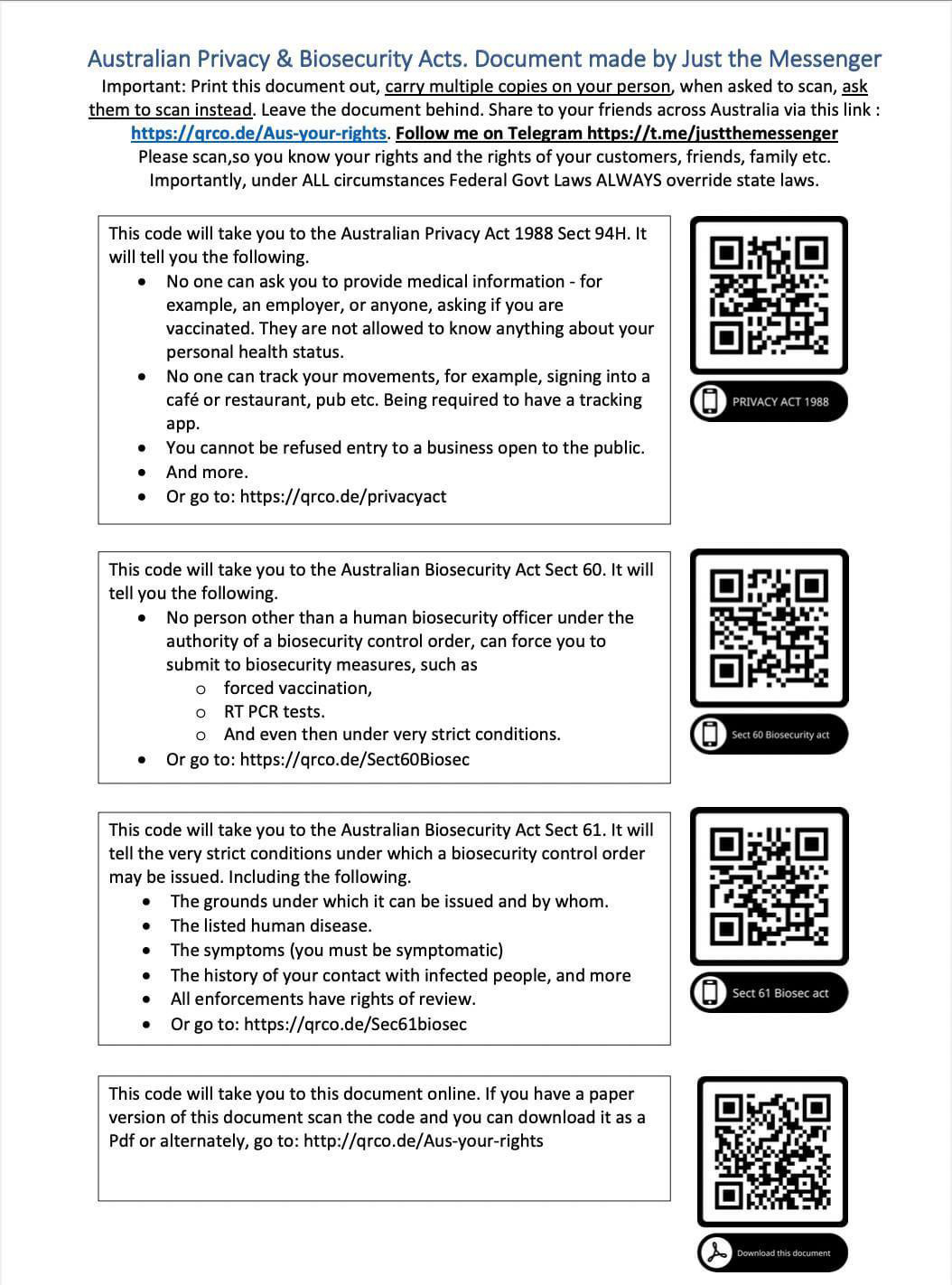 QR CODE YOU CAN SAVE ON YOUR PHONE FOR PEOPLE TO SCAN TO TAKE THEM TO THIS PAGE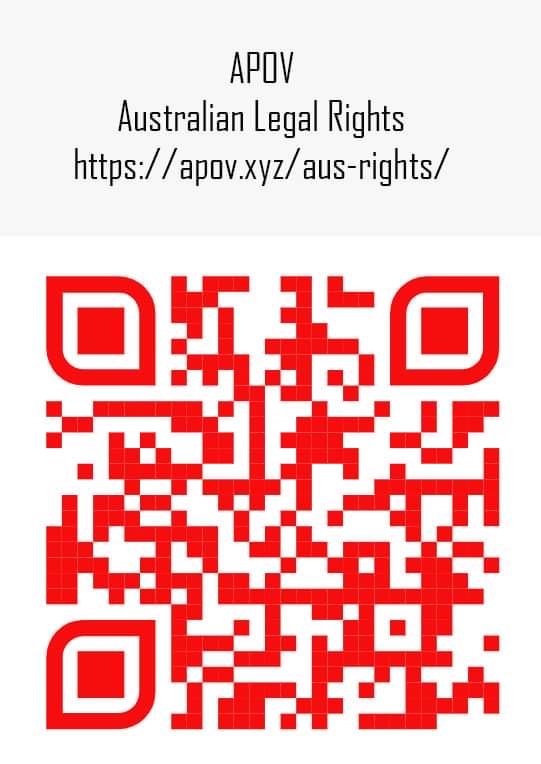 SCROLL UP TO TOP MOBILE MENU FOR MORE!
ABOUT
This simple website has be designed with the curious person in mind. The person that is not easily led by 'conspiracy theories' and takes what the mainstream media say with a grain of salt. For people that research subjects on both sides of the fence, then use logic and critical thinking to form an educated opinion.